Downsizing tips for Seattle business owners
Running a business is getting harder every day. And sometimes the only solution to survive is to downsize. However, downsizing your business requires good planning and thorough preparation in order to be effective. Because if you make a mistake, it could mean the end of your business. Luckily for you, we have prepared some effective downsizing tips for Seattle business owners that will help you to go through this process seamlessly and secure the expected benefits.
Making your business smaller takes a big step – make sure that you don't make any decisions on your own
Downsizing your business might be the only way for your business to survive. However, keep in mind that it is a risky move that could cost you a lot. That is why it is very important to find business storage Seattle offers for your type of business while having professional guidance along the way. Involve all important structures of the company in the process. And make sure that you hear everyone's voice. Of course, it all depends on the size of your business and its structure. Nevertheless, it is important not to make any decisions before consulting with others.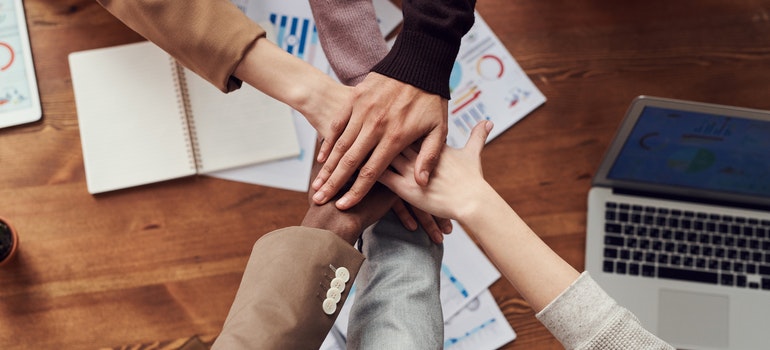 Lower your operational costs by moving your stock to a cheaper storage space
When you are looking to downsize your business the first thing that you need to do is to figure out where you can cut your operating costs. If you are running an office with a few employees, you could try saving on your office materials, fuel costs, and other smaller expenses that you have on a daily basis. Naturally, you have to be careful not to endanger operational capabilities. If you are running a business that involves storing merchandise, maybe you could check it out, and see whether you could find some self storage Shoreline offers for business owners and move your stock there. That rent could be much lower than what you are paying right now. Of course, make sure that the storage is at a suitable location. Moving to a bad location might affect your business's daily operation and will certainly affect your employees as well.
Move your business to a cheaper location
One of the simplest ways to quickly downsize your business and lower your expenses is to move to a smaller space. Although, you have to be very careful when doing this. If you are running a business that solely depends on location, moving to a place where you will get fewer customers might not be the best solution. Of course, things can also go another way. And maybe you will find a better location that could really help your business. That is why it is important to take your time when choosing where to move your business. Of course, the moving process is more than just renting portable storage containers Seattle and moving. However, it can be done with proper help. In the meantime, if you are not sure where to look, here are some of the best places to run a business in Seattle nowadays:
15th Avenue East Business Improvement Area
Broadway
Pioneer Square
Ballard
Chinatown/International District
Columbia City
Seattle Tourism Improvement Area
West Seattle Junction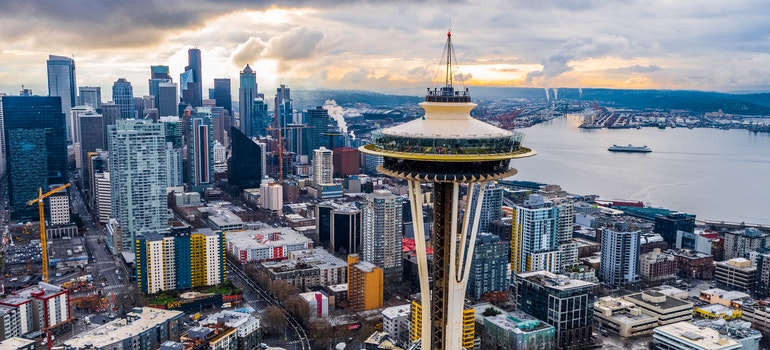 Moving your business isn't that hard at all – you can do it in a day
If you are afraid that moving your business is too complicated, don't worry. If you find a decent moving company to help you out, you could simply rent some short term storage Seattle offers, store the items that you do not want to move there, and load up the rest of your items and move to a new space within the same day. The best thing is that you can do it fairly cheaply nowadays as moving and storage companies offer great deals and competitive prices on short-term and long-term storage options.
Restructure your business and focus on other markets and industries
Another of the downsizing tips for Seattle business owners that you will hear a lot is to restructure your business. This means focusing on other products or services, or simply getting rid of some products and services that you currently offer.  Do your research, sometimes finding other solutions is closer than you thought. For example, focusing on Seattle's key industries might be the solution that you were looking for. Study them and see where you can fit in with minimal investment.
Risks of downsizing your business
We mentioned that moving your business is risky. And there are many reasons for this. The image of your company might diminish. You could end up having lower turnover and lower income. One of the biggest issues that you will definitely have to deal with is with your employees. Downsizing is usually not something that employees like and appreciate. Especially if it reflects on their rights and status. So you will likely have to deal with unsatisfied and unmotivated workers as well.
If you are planning to move your business, a new location could have an effect on your employees more than your think. Another thing that you have to bear in mind when it comes to relocation is that businesses usually offer some types of relocation packages that will help them go through the moving process more smoothly. That might also increase the cost of your move. Still, be ready to handle resignations and the process of finding replacements.
Look for other downsizing tips for Seattle business owners as well
Those are the main downsizing tips for Seattle business owners that we have prepared for you. Still, don't stop at that, research other solutions that might be better for your business. Still, don't forget to always ask for a professional opinion before making crucial decisions.