Efficient Inventory Management: Ways On-Demand Storage in Seattle Streamlines E-commerce Business
Since the COVID-19 outbreak, e-commerce has been growing enormously. The whole e-commerce business model has gone through many improvements in order to be more efficient. The most important aspect of this model is for business owners to have appropriate storage. This automatically led to on-demand storage, as you need only the necessary space for things you use. The on-demand storage in Seattle streamlines e-commerce business operations in numerous ways. Our team at PortaBox Storage WA will gladly discuss those ways to help you out. Say goodbye to the stress of inventory management and hello to seamless operations with on-demand storage in Seattle!
The benefits and ways on-demand storage in Seattle streamlines e-commerce business operations
Back in the day, businesses needed to rent a fixed amount of space for a fixed amount of time. This had its ups and downs for you as an owner since you were paying a fixed amount no matter how much space you used. The on-demand storage allows you to rent as much storage space as you need and require. This has a lot of benefits, just like Seattle business storage options that will assist you with your inventory. Make sure to take your time until you find the right storage solution for your business.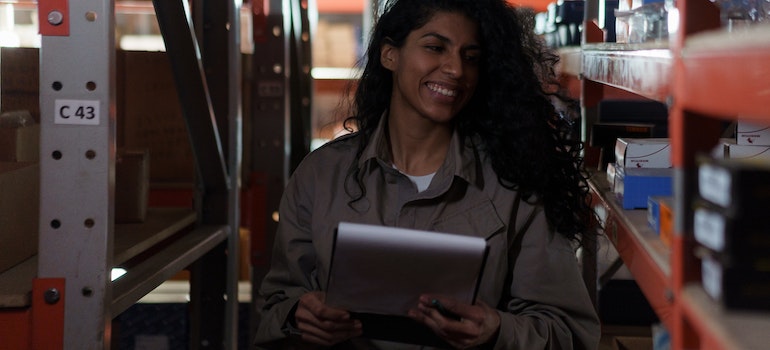 This on-demand storage model will present you with many benefits, no matter if you are an individual or have a big business. We gladly present you its benefits that will improve your e-business:
The convenience of use. You can easily access your items from your smartphone and request delivery or pickup. You won't spend time transporting your items from a storage facility. It is really that simple and easy to use.
Cost-effectiveness. This will save you much more money than the traditional way, where you overpay for the storage you did not even use. You just pay for the space you need and use. You should know that almost every provider including self-storage Shoreline facility will offer flexible pricing plans. Especially if you are going to use it long term, you can get even bigger discounts. You might want to make the most of those offers and use them as an advantage.
Security and safety. Increased security is just another benefit of on-demand storage. Almost every provider has 24/7 monitoring and temperature-controlled units. They will make sure that your items are safe and stored at the right temperature.
Tips to improve your e-commerce inventory management
You will often have to deal with fluctuations in your inventory levels throughout the year. All that is completely normal in this line of business. And it is becoming expected to use convenient mobile storage containers in Seattle as the right storage for these specific needs. That is why we prepared some tips on how you can improve your inventory space and make the most out of it.
Knowing what's in your on-demand storage in Seattle streamlines e-commerce business
Before you make any major decision you have to check what is in your stock. Information is key, as in most likely any form of business. Knowing at any time what is in your on-demand storage Seattle you rented will help you prevent having too many or too few items. Depending on the size of your inventory, you can also choose some inventory management software that will assist you in this matter.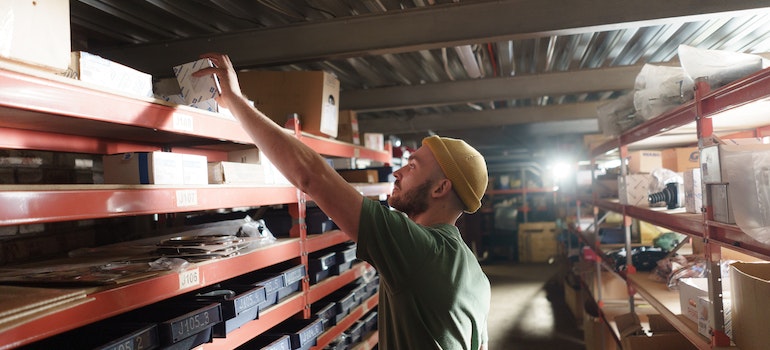 Prioritize and classify your inventory
This is a crucial step in order to make your inventory management process more efficient. Just start grouping your items into categories that are making the most sense for your business. The worst-case scenario for every business is to run out of stock, especially for high-demand items. Make sure to group those items and maintain your inventory levels in your storage facility. You should group the high-demand items and place them in an easily accessible area within your warehouse. By making this step, you will cut the time to process your order, and that will improve your overall fulfillment rates.
Implement a more accurate replenishment process in your on-demand storage in Seattle
Your goal should be an automated replenishment process, which is more accurate. The manual replenishment will hold your order fulfillment time, and you will not be able to keep up with changing demands. This is the main reason why you should pick this automated process. This method will adjust to changes automatically which will be valuable for your future demand predictions. On the other plus side, you will always have enough items on your shelf.
Check for inventory management software and automate your processes
This software is ideal in case your e-commerce business grows in the future. It is more accurate and efficient when it comes to tracking your stocks. That way it will order automatically and re-stock your items. Of course, there are various options for you to set within the software. You can activate notifications, and alerts when a certain product reaches the minimum stock level. You can also define the minimum level for each item and set other criteria that are more suitable for your business.
This method will save you money as you won't hire additional staff. You should know that many inventory management software has real-time reporting built-in. This is going to help you in many ways, especially when it comes to forecasting where you have a complete overview and control.
Maximize profits with seamless inventory management in Seattle!
Efficient inventory management with the help of the right storage solutions is essential for every e-commerce business. Using on-demand storage in Seattle streamlines e-commerce but you will be able to scale up your operations and reduce costs, as well. This consequently means that your profits will go up. As soon as your e-business grows, try to switch to inventory management software. It will help you in every aspect to automate the whole process.