Embracing minimalism with self storage
Are you thinking about changing a consumeristic way of living and embracing minimalism? This is a good thing for many reasons – we are going to let you know some of the most important ones. Since you are making a major change in your life, you may not have an exact idea of where to start. Do not worry, our PortaBox Storage Seattle WA team is going to provide you with some basic guidelines. In fact, embracing minimalism with self storage is a good start. We are going to let you know what are the benefits of this and you will not have a hard time adjusting to a new way of living.
What is actually a minimalistic way of living?
Minimalism has become a trend and a great number of people have started living by its postulates. As its name suggests, minimalism in general stands for living with minimal requirements. Instead of having 4 side tables, you will get only 2 because that many side tables you actually need. So, you should start by asking yourself what it is that you cannot live without.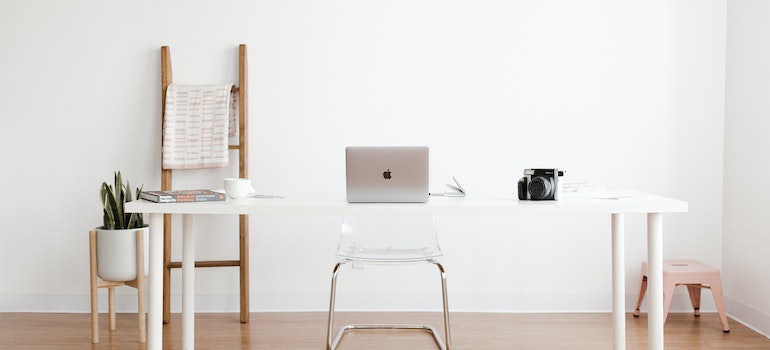 Or, you can go the other way around and think about which items are not really necessary in your household. If it happens that there are too many items in your home, you can easily forget about some of them. What you should do is go from one room to another and check which items are not really necessary to you. These are the items you will eventually put in Newcastle self storage for safekeeping until they are useful to you again.
Can you become a minimalist by using self storage?
Using self storage has a number of benefits. One of them is that this is going to help you become a minimalist. Namely, what you should do is separate the items that are necessary for your home from those that are not. The items that are in the second group should also be put somewhere. You can feel free to give them or even throw away some of them.
However, you may feel nostalgic about certain items, such as childhood memories, your children's clothes that they have outgrown, etc. The good thing is that you can still be in possession of them, but they will not be in your home. What you should do is rent some of the safest self storage West Seattle offers and put them there.
Make sure you control your spending urge
In order to become a minimalist, it is of vital importance that you control the urge for shopping. This especially goes for some unnecessary details and things you are probably not going to use. When this happens, you usually come home and, after some time, the item in question ends up in your basement.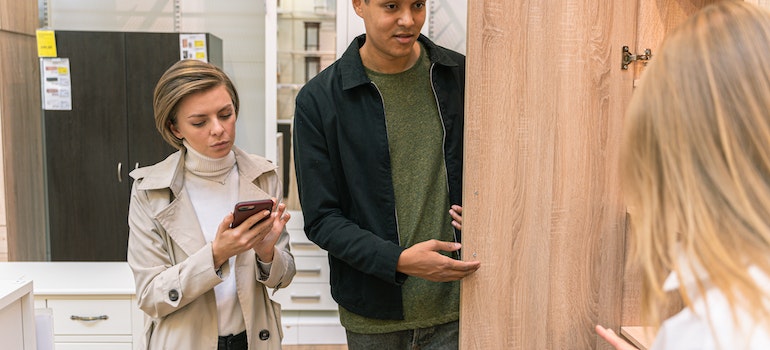 So, in order to avoid cluttering your storage unit, do your best not to go down this road. As a result, there will be fewer items, you are not going to feel like there is clutter everywhere, and you will get to save some money. This means that being a minimalist is actually more useful and has more benefits than you think.
You are going to have access to your belongings whenever you want
People are usually in two minds about renting self-storage because they feel they may need a certain item at a certain point and it will not be nearby. However, you should know that this is definitely not something you should be worried about. Should you rent some of the best storage pods Seattle offers, you will sleep peacefully.
Namely, you are going to be provided with a storage container that is going to be located near your home. You will get to store your items on your own and you will know at all times where to find what you are looking for. As you can see, this is quite a convenient solution and you will see that it is more than useful.
Maximize your living space by embracing minimalism with self storage
Even when you start going down this road, after some time you will feel like you want to change something. This is yet another situation when renting self-storage proves to be beneficial. For example, if you want new curtains, carpet, or maybe even a new coffee table, you will get to store other items. In a situation of this kind, you can count on some of the most reliable on demand storage Seattle has to offer.
You will still avoid clutter and you will make your wish come true. Later, when you wish to change the state of affairs and bring old things back, you will get to do it in no time. This means that there is a solution for every situation, you just need to be creative in order to find it.
Effortless minimalism: Streamline with self storage
Now that you are familiar with some basic tips, embracing minimalism with self storage is not going to be hard. All you should do is take some time to complete all of the steps. Make a plan and think everything through and you will see that this is something that improves the quality of your life. You will wonder why you have not thought of this sooner, that is for sure. In addition to this, you will get to store the items the way it suits you best. Do not worry, with some practice, you are going to organize your storage container like a pro. All of the items will be within your reach and you will have access to them whenever you want it.