Exploring the cost of living in Lynnwood, WA
Lynnwood is one of the best cities you can move to! It is a nice place where many people enjoy their life. Well, if you are planning to move here, you would want to know more about this place. And one of the most important things you would want to know is the cost of living. Exploring the cost of living in Lynnwood, WA with this article. With the help of temporary storage Seattle Washington company, you will learn what to expect from this place. Here is some information that you will find most helpful.
A quick guide through Lynnwood, WA
When you decide to move to a place, it is a good idea to know more about it. And one of the things you should know is that this is a lovable vibrant city that is a part of Snohomish County, located just 16 miles north of downtown Seattle. The economy is booming, there are many parks, and the quality of life is excellent. It is a very popular destination for potential residents and tourists as well. An active yet peaceful lifestyle is something that many people enjoy about this place.
Moving to Lynnwood doesn't have to be complicated. And we know that this is something that not many people can organize properly. Well, usually one of the biggest issues during the move is that people can't move everything at once. Using Seattle mini storage will help you organize everything else properly. You can keep your items safe here while you complete the rest of your move.
Factors that influence the cost of living in Lynnwood
Some of the factors that influence the living costs in Lynnwood can be expensive compared to the national average. In essence, these factors will determine your budget and some of them include:
Real estate costs
Healthcare costs
Expenses for utilities
Neighborhood location
Personal requirements
With this in mind, you will have an easier job outlining your moving budget and preparing for the first few months after the move. We've compiled and compared the most important living costs in Lynnwood that will have the biggest impact on your budget.
The real estate and home rental costs
The cost of housing is one of the most significant factors that will influence the cost of living here. But it is important to remember that the prices of homes can vary depending on the locations and neighborhoods. Still, you will find that housing expenses in Lynnwood are 31% higher than the national average.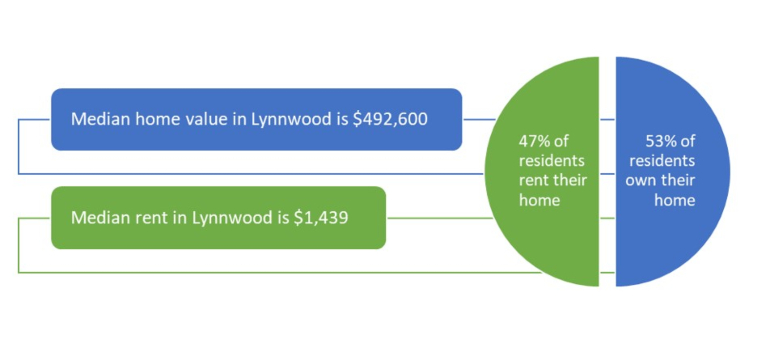 A single-family home in Alderwood Manor costs more than a home somewhere else in the County. When you are about to buy a home, you need to have a lot of factors in mind. It will help you define your home-buying budget. This can mean a lot because it will surely prevent you from overspending your money.
Cost of utilities, healthcare, and transportation
Now, depending on the size of your home, the cost of utilities will be different as well. To have a better grasp on the cost of living in Lynnwood, it is important to know that utility prices are 12% lower than the national average while transportation fares are 6% higher.
Groceries are 14% higher, while healthcare is 24% above than the national average. Although the living costs are higher, it also means you will have a much better quality of life than in many other places.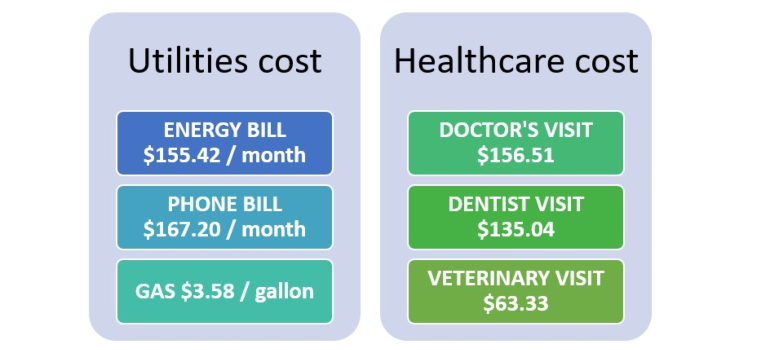 So, moving here can be a great choice! And if you have items that you want to keep safe while moving, take into account the cost and benefits of portable storage containers Seattle residents regularly use. You may keep your items safely stored until you complete your move but also after it.
Cost of entertainment
Once you decide to move here, you will have a great choice of leisure activities. There are many outdoor places you can visit for free, like Daleway Park, Gold Park, or Lynndale Park. If, however, you decide to go for a movie in Lynnwood, a visit to the theater can cost you from $12 to $15 per person, and that depends on the theater and the selected movie you want to watch. If you want to go bowling, will cost you about $5 per game.
This city hosts a lot of free cultural events and you will surely enjoy visiting them all. The most popular include Lynnwood Farmers Market and, of course, Taste of Edmonds Food Festival. Don't miss community events, enjoying picnics, or golfing. There are free activities reserved for senior citizens, too.
No state income tax but high sales tax rate
This is something that you can benefit from a lot! It is a huge plus to living in Lynnwood because there is no state income tax. This means that you will have more money you can invest in something else, like opening a business here. One thing you need to remember, the state has a high sales tax rate of 6.5%. And that is added to the majority of purchases within this place.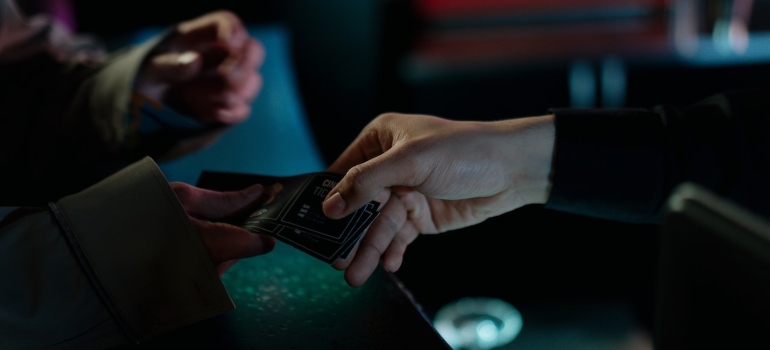 But opening a business here can be a great idea! There are many benefits you will get from it, and if you are planning to do it soon, make sure to have business storage Seattle offers for rent. You can keep your items there until you need to sell them. It is a perfect opportunity to keep your belongings safe while you expand your business without any problems.
Lynnwood welcomes you!
Moving and living here can be a great idea! This is one of the places that will surely offer you a lot of opportunities you can grasp. And we are certain that you will make the most of it. If you plan to move soon and keep your items safe, you can always ask for a free quote and think about how mobile storage fits your moving budget. And now that you know more about the cost of living in Lynnwood, WA, you can start preparing for the move!
References:
https://www.niche.com/places-to-live/lynnwood-snohomish-wa/
https://www.energysage.com/local-data/electricity-cost/wa/snohomish-county/lynnwood/#:~:text=On%20average%2C%20Lynnwood%2C%20WA%20residents,average%20electric%20bill%20of%20%242%2C404.
https://www.payscale.com/cost-of-living-calculator/Washington-Lynnwood