Flexible storage options when moving nationwide
If you are moving to a faraway location, perhaps you are wondering about storage options. Luckily, there are plenty of ways to keep your personal items safe and intact while relocating. There are many flexible storage options when moving, especially if it is nationwide. It is a good idea to consult the storage company of your choice. At PortaBox Storage, we have many storage solutions available. We specialize in providing you with quality storage options. Therefore, our storage is well-equipped for any type of item. Our temporary storage Seattle is just one such solution.
What types of flexible storage options are available?
When you are moving to another state, there are some important things to keep in mind. Firstly, you will need to rely on some of the best movers possible. Not only do they help with relocating, but they also provide packing and storage services. Finding a good moving company can result in handling different types of moving challenges with ease. For example, you can find amazing self storage Bothell options as well as packing materials at PortaBox. This is why a company that is both experienced and offers many services is often the best choice. We make sure we give our customers the option of many storage services as well as packing, moving, and shipping services. It is great if you can find multiple flexible storage options when moving with just one company. Some of the various storage options that can be useful to you when moving nationwide are:
self-storage options
temperature-controlled storage
portable storage containers
As you can see, a single moving company may include all or any of these. Finding qualified and reputable movers can result in a very easy and swift relocation even when it comes to storage.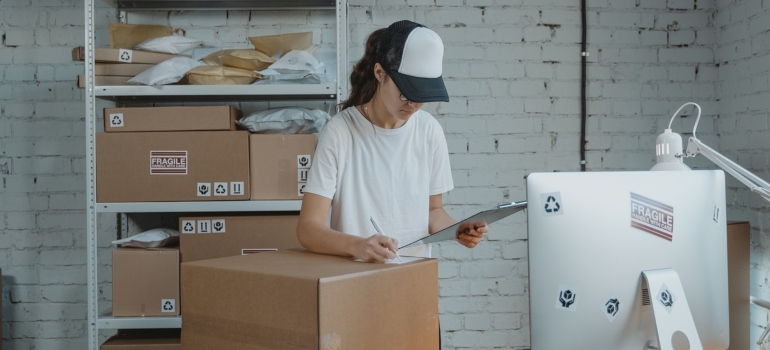 Self storage options suitable for your particular storage needs
If you want to have some of the most flexible storage options when moving long-distance, then self storage is the choice for you. It is a storage system where each individual has his own storage unit, available for storing personal belongings. It is just important to find reputable storage solutions so that you can be sure the units are taken care of in the best way possible. We offer some of the best Kenmore self storage, suitable for all your storage needs. This storage solution can be very convenient when you want to be free of any storage obligations because usually, you can pay for the units on a monthly basis.
Temperature-controlled storage is a must more often than not
Since traveling for longer distances sometimes includes taking care of more sensitive items, it is important to think about temperature-controlled storage options. This type of storage solution can be very useful when you have to store items such as electronic devices, fragile art pieces, or even food. It is important to think about these items in advance because each type of them requires different conditions. Having this type of storage solution can help your most personal belongings remain safe for longer periods of time. Therefore, it can be particularly useful when relocating nationwide. Among many of our storage solutions, you can find temperature-controlled options carefully monitored and safe for even the most sensitive personal belongings.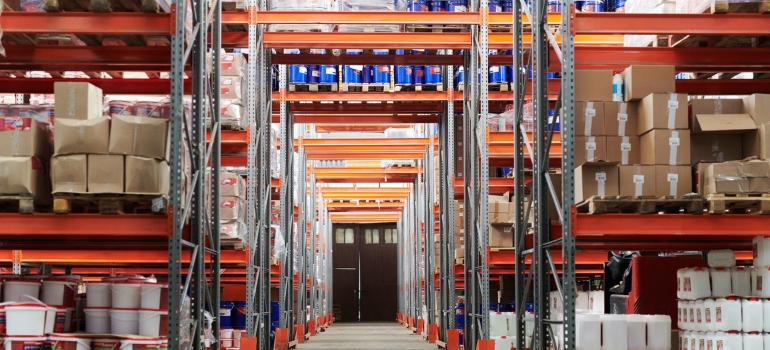 Portable storage containers are among the best flexible storage options when moving
This is an all-time favorite when moving long-distance. Since it is a storage container you can rent, it can seem like the perfect solution. And indeed, it is the most flexible among flexible storage options when moving. You can count on our team at PortaBox Storage to help you with any type of storage services you need. As we have a lot of experience with relocating, you can count on our team to provide you with storage ideas and solutions. We have storage pods Seattle, and much more to offer. Simply give us a call and we will gladly help you out with any moving, storing, or packing challenge.
Rent a storage unit nearby and save your moving budget
Even if this doesn't seem like the most flexible solution for when you are relocating nationwide, it can be quite the catch. For example, you can save more money by simply renting your usual storage. This can also be convenient for when you don't have any particularly tricky items to store. The most important thing is to ask your storage providers the questions you need answers to, because you can get more information if needed. At PortaBox, you will be able to find flexible payment options, suitable for short-term or long-term relocations alike.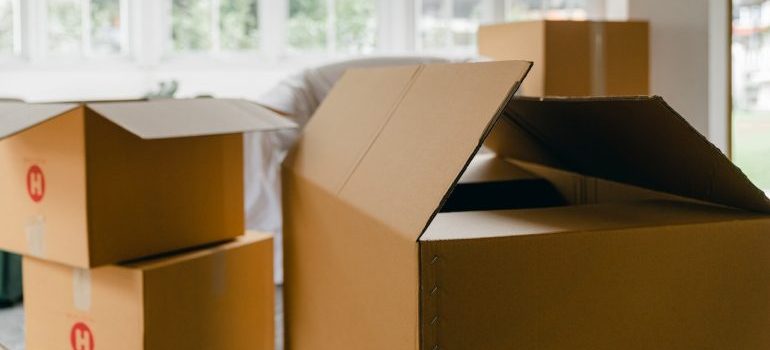 What else to think of when looking for flexible storage options when moving nationwide?
Before any long-distance move, it is important to pay attention to detail. For example, the state of your personal belongings, the climate you are moving to, and the verifiability of your moving company. If you have the option of finding movers who can help you out with more services than one, you found the solution to your problems. However, pay attention to their reputation, especially when it comes to storage. Having storage options that are not kept in the best shape may result in damaging your items.
Also, if you have any items that require special attention, it is very important to contact your movers and tell them about them. As they usually know how to handle sensitive items, they can offer some unexpected solutions and assistance, especially suitable for sensitive items such as fine art, wine, antique furniture, and so on. One thing is for sure – you will easily find the right type of storage with PortaBox Storage. We can offer you many flexible storage options when moving nationwide.