Guide for moving into a smaller home
There are many different reasons why you might decide to move into a smaller home. Sometimes, this is the smartest financial decision for your family. At other times, it's the only logical decision as you are nearing retirement and are experiencing empty nest syndrome. No matter your situation, moving into a smaller home is almost always difficult for those people going through it. At PortaBox Storage, we know we have all the right tools that are necessary to help you downsize into a new home. Be prepared – the process is a long one. From finding the optimal self storage Seattle to getting rid of unnecessary belongings, the road ahead isn't easy but it can be done.
Change the way you think about the entire process
Our rich experience has taught us that most people think negatively about the entire endeavor. Moving into a smaller space might feel intimidating, as you will feel like you are limited by the lack of space. The truth is that you don't have to be limited at all – you just have to change your mindset and focus on the positive aspects.
As someone who is used to functioning in a vast area, it probably seems impossible for you to manage to fit all of your belongings into a few rooms. All it takes is some good organization and a few tools that will help you keep all of your items without sacrificing the space you live in. You guessed it – we are talking about reliable Kenmore self storage that's going to be your number one ally at this time.
Decluttering is the name of the game when moving into a smaller home
You are already aware of the fact that you won't be able to relocate all the items you currently have in your home. That's simply impossible as you will be moving into a house with limited space. Thus, you have no other option but to go through your belongings and decide which items are superfluous.
Don't underestimate the process – you will have to go through your furniture, clothes, and personal items, which is bound to be time-consuming. But there really is no way around it if you are going to move into a smaller home. Once you decide which items have no place in your new home, it's high time for you to decide what to do with them. You have three options that people usually go for:
Sell your items
Donate your belongings
Throw everything away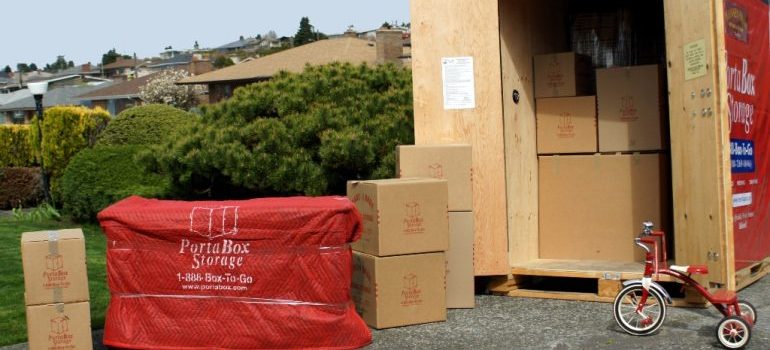 Of course, there is always the fourth option – renting some convenient self storage Shoreline. Storage units can be rented short-term and long-term, so you will have to decide which option works better for you. Most storage providers will also be open to adjusting their services to your needs so you can be certain that you will find the best solution for yourself.
Create the layout of each room in advance
The furniture you have in your home at the moment might turn out to be too big for the new house. Of course, everything could turn out to be perfect and your furniture might fit the room like a glove. But you have to plan for that small chance of an unfavorable scenario. We suggest that you start by creating a layout for each of the rooms in the new home. Measure your furniture and the space you have in the new house and see how well everything fits in together.
If it turns out that some focal furniture piece needs to be replaced, it's better to know and plan for it. This is of particular importance if this is some expensive piece we are talking about. Not only will you have to replace it once you arrive at the new address, but you will also pay for moving and shipping services in Seattle where every extra item adds to the final bill.
Expect the unexpected when moving into a smaller house
Even after a thorough decluttering session and a lengthy layout-making process, you can still expect to realize that you have too many items and not enough space. That's why we say that the only thing you can expect is the unexpected. Besides, even the best plans aren't flawless. Thus, you shouldn't beat yourself up if something doesn't turn out to be like you hoped. The good thing is that you can always rent short-term storage solutions in Seattle if you find yourself in a jam. With a safe place where you can keep your belongings, for the time being, there is no place for stress and worries.
Change your habits
The work doesn't stop the minute you move into your new home. Quite the contrary – it's where the really problematic part begins. Even if you have managed to fit everything into the new and smaller space, you still have to maintain the functionality of your home. And that's going to take some work on your part. For starters, you will have to change some of your impulsive habits. That means that you will have to be careful about every new item that you bring into your home. Unfortunately, you no longer have massive square footage at your disposal. Don't be discouraged if at first, you fail. Getting used to a brand new life is going to take some time, but we have no doubt that you'll succeed.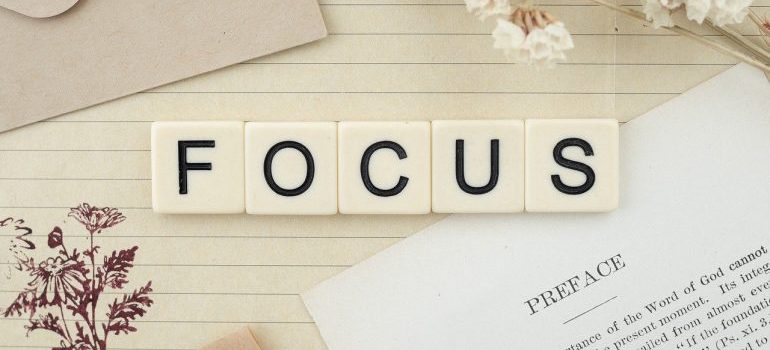 It might seem like your whole life has turned upside down after moving into a smaller home. But you have to remember that you are simply going through an adjustment period. Everything will settle down soon enough and you'll start seeing all the benefits of your new life. But until then, keep reminding yourself why you did what you did and you'll find the necessary encouragement.