Guide for storing couches and armchairs
Storing your furniture in a safe storage unit is a great option on a few different occasions. Whether you are moving, cleaning, or remodeling, a reliable Redmond self storage unit could become a necessity in your life. And while there are many different types of furniture people decide to store away, couches and armchairs are definitely among the more frequent ones. Whether that's due to their size or the fact that the living room is a frequently remodeled area in every home isn't of importance. The important thing is for you to know the right procedure for storing couches and armchairs that will provide the utmost safety for your items.
Start by finding an appropriate storage unit
The decision on whether you need long term or short term storage Seattle, or whether you need a portable storage unit or a regular one – it's all up to you. And it depends on a lot of variables that are completely individual. What we can tell you is that you need to be very careful if you are living in an area with extreme weather fluctuations. If you are storing new couches and armchairs and you are stationed in an area with extremely hot or cold weather, it would be the best idea to invest in temperature-controlled storage.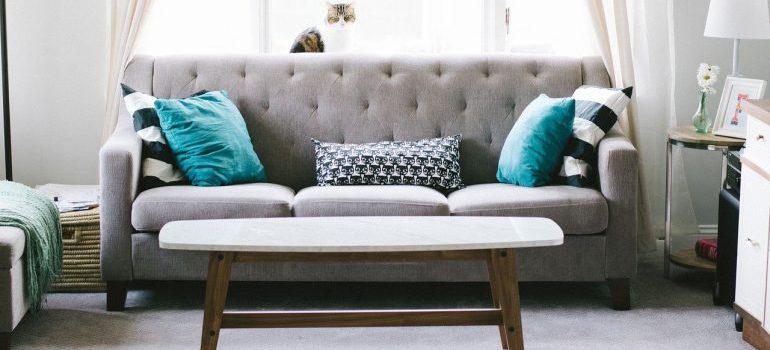 These units will protect your items from any harm by keeping the temperature inside the unit nice and cool. We won't go into detail about all the different benefits that you can get from this type of storage. It's enough to say that you will manage to keep moisture, mold, and insects away from your precious items.
The process of storing couches and armchairs begins with a thorough cleanse
The couch and the armchair usually (although not necessarily) come as a package deal. Most of these items are made of fabric that needs to be thoroughly cleansed from time to time. And can you think of a better time for cleaning your items than before putting them inside a temporary storage Seattle facility? Bear in mind that your couches and armchairs can be made out of many different materials. To give your items the best treatment, we suggest you go out and find an antimicrobial cleaner that will be labeled for the same material your couch and armchairs are made from. Don't move on to step two until your couch and armchairs are 100% dry and clean.
How to treat wooden or metal parts of your couches and armchairs
Your items might not be entirely made of fabric. So if you have a couch or an armchair that has wooden and/or metal parts, you need to take these parts into account. Start by polishing wooden parts with a clean rag. Make sure you follow the manufacturer's instructions when it comes to which polisher you can use. Once every part of your couch and armchair is clean and dry, you can go ahead and detach those wooden or metal parts that are detachable.
Just make sure that you put every piece into protective packaging as soon as it is detached. Wrapping your items in a layer of air bubble foil is a great idea because it will keep your items protected during any jostling. This is especially important to remember if you plan on moving or shipping your items to a new location. There will be plenty of room for error, and you want to prevent any type of damage.
Remove the cushions from your couch and/or armchair
What makes our couches and armchairs so comfortable are all those super soft cushions. If you want to enjoy yourself when you take your items out of storage, you need to give cushions special attention when storing couches and armchairs. Start by carefully removing each cushion that your couch and armchair have. Then, wrap every one of them in some type of protective packagings, such as plastic foil. If you are familiar with some general rules on how to pack your moving boxes, then you probably know that cushions, such as linen and pillows, do best in large moving boxes.
It's also important to ensure that all of your packing materials and moving boxes are brand new and high-quality. And while you might have to invest additional money into buying sturdy boxes, it will be an investment that you will thank yourself for in the long run.
Store your couches and armchairs away from the floor and walls
Your couch and armchair should not be touching the floor or walls at any point. In fact, they shouldn't be near any items that could potentially damage them. That might sound easier said than done. However, to store your couch and armchair away from the floor and walls, all you have to do is use pallets.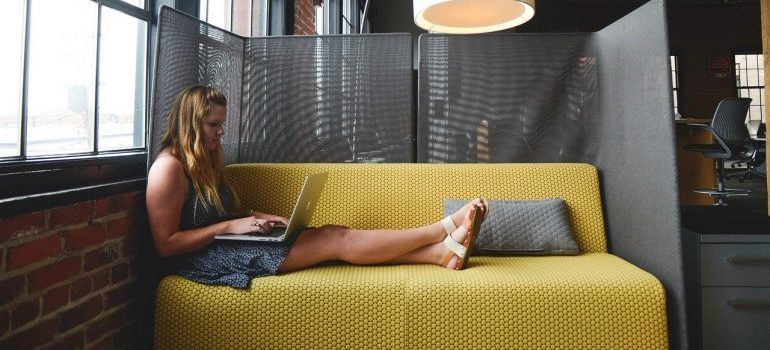 Set some pallets on the floor of your storage unit and cover them with a layer of plastic. Once the groundwork is done, place your couch and/or armchair on top of the pallets. Once again, ensure that your items aren't touching anything that could have a detrimental effect on them. When you finish loading your belongings on the pallets and you ensure that everything is sturdy enough, feel free to place a sheet or some other cover over your items. This will protect your couch and armchair from dust, preserving them in great shape for when you decide to take them out of storage.
It's safe to say that there are many things easier than storing couches and armchairs. You will have to go through a few steps if you want to protect your items in storage. However, every moment you spend on this task will be worth your time. And it will pay off as soon as you take your items out of storage.