Guide to organizing your storage container
Storage containers can be an efficient and cost-effective solution for a wide variety of occasions. Most commonly, people choose to rent them for the purposes of moving or decluttering their homes. If you want to keep track of your inventory and keep your belongings safe long-term, you should consider organizing your storage container. Before doing so, make sure to find quality storage options by contacting your movers. Depending on your needs, you can choose a short-term or long-term storage plan.
It will save you time and effort later if you keep your inventory safe and packed in the proper order. Storage containers lose usefulness if they're cluttered and contain too many items scattered all over the container. Here are some examples of organizing the storage container that can help you keep your belongings neat and safe.
Choose the best storage solution
During a move or home remodeling project, many people choose temporary storage solutions. There are different options you can choose from. There are short-term and long-term units, temperature-controlled warehouses, and other solutions as well. However, portable storage containers have become the future of efficient and convenient on-demand storage, especially when it comes to moving bigger households.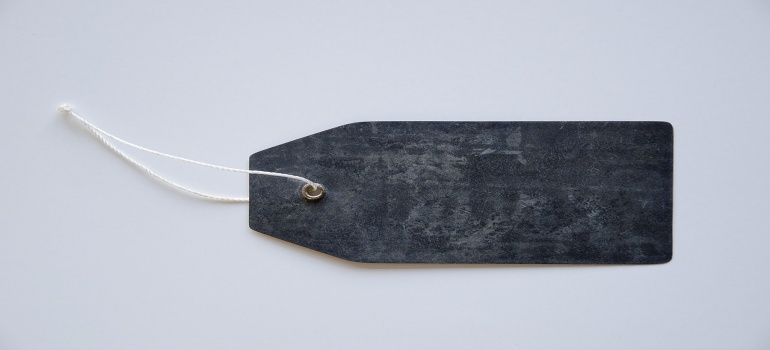 Storage containers are easy to load, while also being the most affordable option short-term solution. If you need to find some quality Newcastle self-storage options, make sure to ask your movers for more information. Moving companies often specialize in different storage solutions convenient for any purpose.
If you need to keep some of your belongings safe and close to your home, these portable storage containers can save you a lot of time and space. In order to make the most use out of them, we suggest you learn how to organize them just like a professional.
Make a packing plan
One of the best ways of organizing your storage container is to begin by making a packing plan. If you are planning to use one of the portable storage solutions available locally, you'll need to determine the number of containers you'll need. Once determined, you'll want to prepare the containers and develop a plan for your packing process. Your packing plan should include some of the following topics:
Sorting out and decluttering
Getting quality packing supplies
Finding the right size and quantity of storage containers
Organizing your storage container and labeling contents
Choose the right number of storage containers
Depending on the size of the inventory you want to store, you could use one or several containers. However, before fully assessing your inventory you might not know how many to choose. 
For example, resilient items like clothes, books, and documents can be packed together safely. However, you should make sure to pack breakable and valuable items separately, using plenty of high-quality protective packing materials.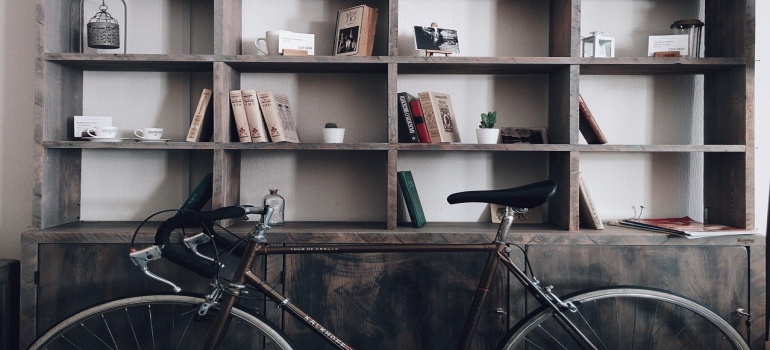 Choosing the right number of storage containers will allow for better organization and ensure your belongings are properly safeguarded.
Measure and weigh your belongings
The efficient organizing of your storage container depends upon how your belongings are packed and loaded. If you pack a container with too many heavy items, you increase the chances of damage to the container and your belongings. This is the reason why you should measure your inventory and decide on the best loading plan. Make sure to always place heavier items on the bottom of the container and lighter ones on top.
Label your storage containers
Whether you are in the middle of relocation or decluttering your living space, you should keep track of the items you pack into storage. When organizing your storage container, you should label each item and then make a master inventory list of every item you packed inside it. This will help you keep track of what you have in storage and make retrieving specific items a whole lot easier later on.
Pack your inventory pieces by size
It's not easy to pack an entire household within a day. However, packing inventory in the right order can help you keep it safe and easily accessible while it's in storage. If you disassembled pieces of furniture, you should wrap them individually, use a bag or box for hardware, and then pack them together into a storage container. When organizing your storage container, make sure to plan how much room your boxes and other belongings will take.
Place larger and heavier boxes on the bottom of the container and smaller ones on top. Also, make sure not to pack items that can damage the rest of your inventory. These items include sharp (unsecured) items, liquids, powders, and hazardous materials.
Organizing your storage container – how to save time?
Properly packing for storage can take some time to get right, but there are also ways you streamline the process. Here are some suggestions:
Declutter and sort out
Don't make a mistake of packing too many items into your storage container. Organizing your storage container is all about the right volume and order of the items you put inside. Make sure to take the time to sort out your belongings first and then decide which ones you should store.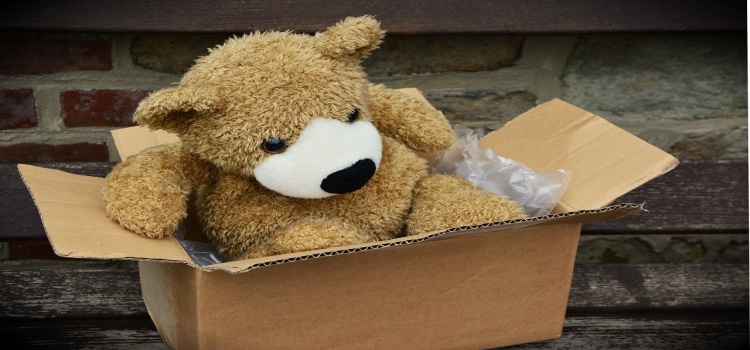 Downsize before the move
If you are planning a move, short-term storage can be a great solution. Beginning the moving process by downsizing can help you save time and effort on packing as well as save you a lot of money during the move.
Consider temporary storage solutions
Storage containers are not the only solution you should consider. Whether you are moving, decluttering your home, or looking to store some offseason items, there are other storage options to choose from. What you should be looking for is the self-storage Lynnwood residents and businesses have trusted for years. If you decide to hire a moving company for your upcoming relocation, your movers can help you choose the most appropriate storage solution.