Guide to merging two homes into one
Taking that leap of faith and deciding to move in with your significant other is a huge step in anyone's life. With so many plans and expectations for the future, all you can think about is the time that's ahead. However, before you can enjoy your joined lives, you first have one important hurdle to overcome – the process of merging two homes into one.
Unless one or the other comes with minimal to zero furniture pieces, you will have to find a way for combining the two sets of styles and furniture into one home. Just know that this won't be an overnight process. And until you can figure out the best and the most logical layout, it would be good to look into self-storage Seattle options. With a safe place for keeping your belongings, you'll have all the time you need for figuring out the best way to merge your separate belongings into one beautiful whole.
Start with an honest conversation about your expectations
Going into the process, we are sure you have some expectations and ideas as to how this new shared space is supposed to look. And just like you have an idea, so does your partner. Before you start packing your individual items and potentially creating a problem on the day of the move, it would be best to first discuss the process with your partner.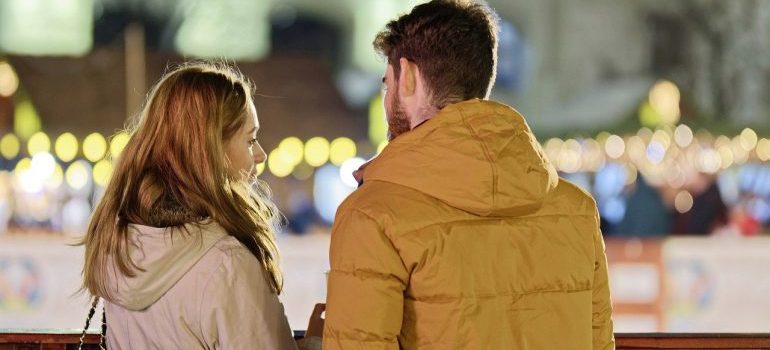 How do you both envision the house will look? How many of your items will you have to give up? Will you hire movers for relocating your belongings? Should you pay for a Bothell self-storage unit until you situate yourselves into the new home? These are only some of the questions you should have an answer to. And you should do so even before the day of your move rolls around.
Create a list of favorites when merging two homes into one
All of us possess a certain number of items we simply cannot part ways with. Be that a sofa or a comfy armchair, we know you have a couple of items you can't imagine your life without. Well, now's the time to put them all on a piece of paper by creating a list of your must-haves. Once the other person does the same, you will have a pretty good idea of which items aren't negotiable. A person has to make numerous compromises in any relationship, and you can rest assured that sometimes those compromises will be about mundane things, like putting items in a Woodinville self-storage unit.
Decide what to do with the duplicate items
If both you and your significant other have been living alone, then you have two sets of everything. Two sofas, two stoves, two dining room tables – you get the gist. So when merging two homes into one, it goes without saying that you won't be able to keep all of your items. This is the moment when you need to compromise the most. So decide what to keep and what to do with the items you decide to get rid of.
The criteria by which you decide whose items to keep is completely up to you. You can choose the most modern pieces, keep half of your items, and half of the other person's items, etc. The options are numerous. Besides, with all the extra items you are going to have, you can make a sizeable donation or earn some extra income by selling them. Once again, we'll let you decide what to do.
Do a deep purge of your clothing and personal items
If you have struggled to find enough space in your closet as it is, imagine just how jammed the situation in the new home will be. To avoid mess and clutter, the best (and only) thing you can do is have a deep purge of your belongings. Before you start packing up your bags and moving in with your significant other, go through your closet first and foremost. Get rid of any and all items that don't fit you anymore. Dispose of the ones that you wear only once in a while as well.
We also suggest you go through your childhood toys and memorabilia, as these are the items we don't usually need but hold onto because of their sentimental value. As harsh as it may seem, it's best to be rational instead of sentimental when merging your home with someone else's.
Draw a floor plan together
And now comes the interesting part – the actual merging. In order to avoid a lot of mess and confusion on the day of the merge aka moving day, it would be best to have a general idea where your items go. And the best way to do that is to put it in writing. Draw a floor plan with your significant other and include the windows, doors, cabinets, and everything that will affect the way you arrange items in a room. Now try to visualize the space and decide where the focal pieces will go. Trust us – this will make your moving-in day so much easier. You will be able to tell your movers where to place your items. Thus, you will save yourself the trouble from dragging them once they leave the premises.
Start enjoying your new life together
Once the focal furniture pieces are in place, it's the right time to take a sigh of relief. You aren't settled in yet so you haven't finished merging two homes into one. But you are certainly only a step away from doing so. Either way, the hard work is now over, so you can sit back, take in the surroundings, and relax. We can promise you that decorating your house will be much more enjoyable than the moving day was.