Guide to renting self storage while traveling
To many, renting self storage while traveling seems risky. However, it all depends on the type of company you choose and the quality of storage services. That's why we at PortaBox Storage are presenting you with this comprehensive guide to storage rental! Also, when in need of a company that provides the best temporary storage Seattle has on offer, make sure to contact us! We stand at your disposal as a team ready to store and protect your precious belongings in our premium facilities!
Renting self storage while traveling will save you lots of headaches
Traveling is the time when one should be fully relaxed and worry about their belongings the least. That's exactly why storage rental comes in handy! Once you store all your items, you'll feel much more at peace knowing they are fully protected.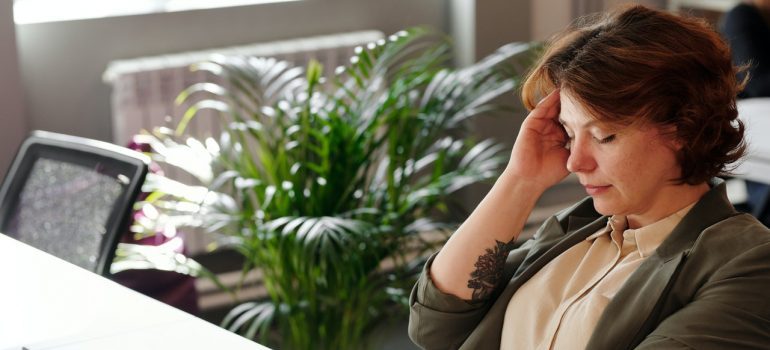 However, it's important to know what kind of storage units you should rent. The following list of criteria for a decent storage unit are non-negotiable and therefore, you shouldn't settle for less:
Sanitized storage space – Modern storage units must be well-maintained at all times.
The maximum level of safety –  You need to be sure the portable container you rent will keep your items safe from unwanted guests. Also, make sure the unit where the container is kept is completely safe.
Aaccessibility –  Make sure to check with the company if you can have access to stored belongings.
Free estimate – Opt for companies that provide a free storage quote, so you can know the approximate expenses for storage services.
Rest assured, there are storage companies that fulfill all these criteria. However, it doesn't mean that quality storage space goes too high in price. It's actually the other way around. You can find a decent storage solution that falls within your estimated budget.
Why are storage containers so popular?
There are many benefits to renting storage containers. First off, you don't have to worry about external influences (like weather changes) affecting your goods while traveling. It will keep your goods safe from moisture and other factors. Portable containers are also clean and quite spacious.
How to find the right self storage for you?
Now that you have more information bout the benefits of storage rental, all you have to do is find the right company. While it seems simple at first, it actually takes a little bit of time and research to find the most optimal unit for yourself. Plus, there are so many good options out there, which makes it difficult for people to decide. On the other hand, you can follow these steps to save lots of time:
First and foremost, remember to check if the storage company is certified. That means the company's work is legal and approved. Any other company that doesn't have required certifications is a red flag you should avoid.
Check reviews to learn more about the company's storage services. Read those that speak of the hygiene inside the storage space and safety level.
Ask the company's staff if they can help you store the items.
Once you are completely sure that the storage company has got your back, rent their storage container and enjoy the travel in peace!
Consider rental period
Before you start searching for top self storage Lynnwood WA units,  make sure to declutter all your stuff on time. There are probably items you haven't been wearing or using for a while. Besides, lots of garbage accumulate on time without us noticing. Therefore, take an entire day to declutter everything. Maybe, in the end, you won't need a storage space bigger in size. In addition, you can save some money in the process and invest it in, packing supplies, for example.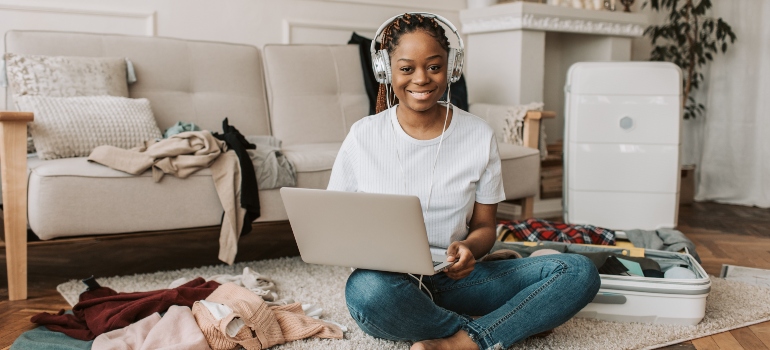 Another thing to consider is the duration of the storage period. Based on this, you will know whether to choose long-term storage or short term storage Seattle companies offer, preferably at affordable rates.
Schedule an appointment with storage providers. It's important to check the storage that interests you before you make a final decision. Therefore, contact the companies that have a reputation for providing excellent storage services.
Pick a storage company that can do all the work for you
If you decided to rent storage that is a bit farther from you, check if their staff can come and pick up your goods. Many companies offer to come to pick up loaded containers and store them for you. That way, storage services get access to those who are too busy to drive to their storage unit for too long. Also, you have a wider choice of storage units, since you don't have to settle only for those that are in your close proximity. The only thing you have to focus on is whether the storage fits your needs. The kind and skilled personnel will come to your door, bring the containers, and pick them up once you load them!
Consider extending self storage rental while traveling
You never know whether your travel will last longer than you planned. Maybe something comes up, or maybe you wish to spend more time in a particular city. Nevertheless, it's worth considering a lease extension. Therefore, consult with the storage company you hired and let them know about the lease extension in case you end up being absent for couple more days, or even weeks. This is yet another reason why renting self storage while traveling instead of squeezing them into DIY storage (spare rooms, attic, etc.) is a much better solution.