Guide to storing sports equipment
Undertaking a renovation or relocation of your home can often require the transportation and protection of your sports equipment. And that is a very sensitive process, one that requires careful planning and reliable services. Professional athletic equipment such as skis, ski boots, golf clubs, rooftop cargo carriers, waterskis, etc. can all be very expensive. Your primary concern should be ensuring that they are properly protected from damage and secured from theft. Storing sports equipment is one of the finer ways to guarantee the safety of each piece for the necessary amount of time.
By choosing the right supplies and finding one of the best storage solutions in Seattle, you can eliminate the stress of cluttering your household or damaging your sports equipment while keeping them in your home. However, finding the right self-storage option is just the beginning. PortaBox is here to offer some insight to help make this entire process simpler for you.

Why is it so important to take your time with the storing process?
Given its value and fragile nature, athletic gear and sports equipment are not something that people are willing to mishandle or risk damaging. And whether we're talking about skis, golf clubs, bicycles, rock climbing gear, mountain climbing footwear, etc. – they all require special conditions to maintain their original state and value. And to ensure all that, you will require the proper combination of packing materials, secure storage conditions, and packing methods.
With many different ways of packing and storing your sports gear, you should also know which mistakes to avoid during this process. One of the most common mistakes people tend to make is keeping belongings in a basement, tool-shed, or any other improvised in-home storage space.
With the influence of external factors such as dampness, direct sunlight, dust, moisture, lack of oxygen, etc. – this can often cause exposure to mold, rust, scratches due to friction, etc. And let's not forget about the most common issue, which is plain mishandling. Instead, you need to secure a closed-off, temperature-controlled self-storage container or unit.
Decide which pieces of equipment you want to store
Some sports equipment is seasonal and unusable for most of the year. Other equipment is simply too robust to keep at home if you've lost the habit of regularly using it. And it can all be stored away safely so long as you have the proper resources and solutions to do it. The only potential issue is transporting it to a storage facility.
And in such cases, having the option of portable self-storage containers can make all the difference. It saves you the stress and hassle of battling with transportation. Instead, you can simply take your time and pack it inside a container delivered to your home, and then have it picked up and taken to a storage facility or your other/new home.
Find a temperature-controlled storage unit
The first thing you should do before storing sports equipment is to find a good storage unit. Depending on the size of your inventory, you can look for public warehouses or consider ordering one of our Bellevue self-storage containers. If you find a quality storage unit on time, you will save the value of your inventory in the long run.
Quality storage units are usually temperature-controlled, clean, and spacious. Keep in mind that cheaper units might not have all the qualities you need for safely storing your sports equipment.
The importance of quality packing supplies
The way you pack your sports equipment will play the main role in keeping it safe in storage. Quality packing supplies are not that hard to find. However, in order to pack athletic equipment, you might need special equipment and materials. The best way to find these packing supplies is to consult a storage company that can also find you a suitable storage unit. These companies provide all sorts of packing materials and they offer packing services, too.
Remember to use protective materials
Before storing sports equipment, you might want to make a list of packing materials needed. Here are some of our suggestions:
Plastic wrapping
Cardboard boxes or sheets
Styrofoam for protecting corners
Soft materials for padding
Packing tape
A labeling machine
The good news is – you can find some of these supplies at home. And you can order the rest from professional moving and storage companies. However, if your sports gear is of great value, hiring professional packers is a much better idea.
Pack in the right order
Not all types of athletic gear are the same size or value. This is why you should pack and store them in the right order if you want to keep them safe. Here are some examples of packing sports equipment in the most efficient way:
Use padding – this will secure the equipment you possess.
Lay your athletic equipment on flat surfaces. By stacking them on top of each other, you will risk damage and loss of your inventory.
Your packing supplies should be clean and dry. A small amount of water or dirt can spread in the storage unit and damage your belongings.
Cover paintings and similar items with protective wrap.
Use sturdy boxes for storing antiques and fine china.
Avoid direct sunlight and heat
In the end, the storage unit you decide to rent will decide the fate of your valuable sports gear. If you choose to keep it in your home storage, you should avoid exposing it to direct sunlight and heat. The storage space (or unit) should be weather-resistant, clean, and moisture-free. Also, you should look for units with climate control, since they are the best option for storing sports equipment safely.
How to find convenient storage for your possessions?
No matter how good you pack and secure your items, it won't mean anything if you don't put in convenient storage space. The best thing you can do is to find a proper Newcastle self-storage facility and make a storage plan. Companies that specialize in rental storage units will help you choose the one according to your plan. Keep in mind that short-term renting can be more expensive than paying for a long-term storage unit.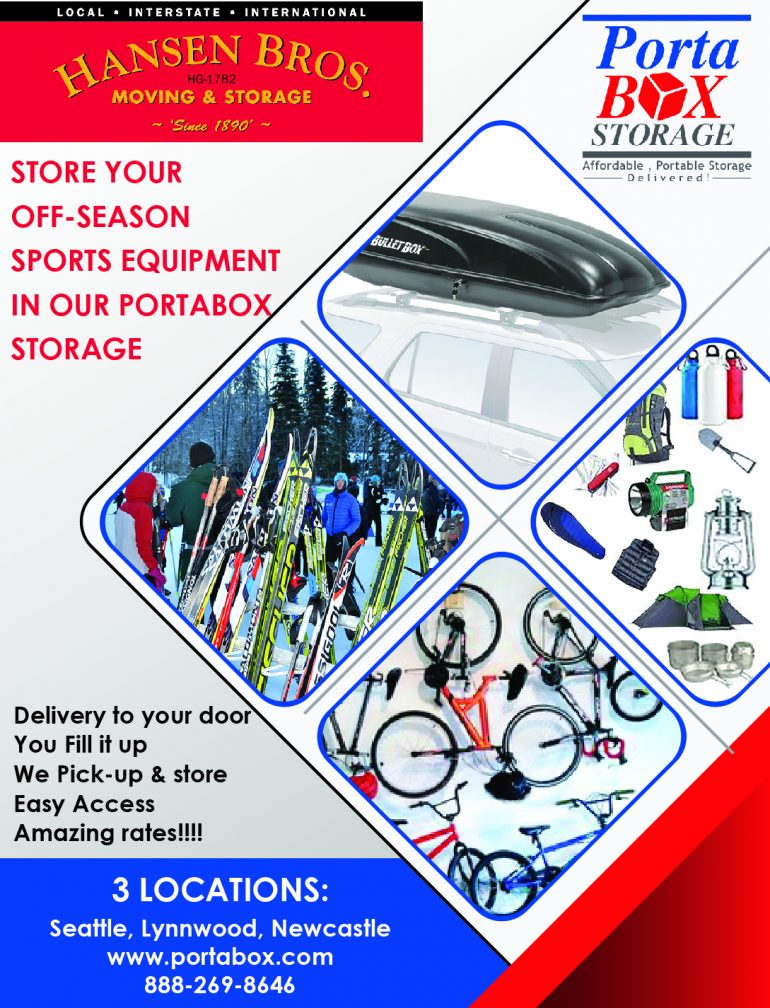 Keeping your belongings safe is a tricky process, especially without the right equipment and a good storage unit. However, you shouldn't forget to hire professional movers to transport your belongings to a new destination. With the right plan and a proper storage unit, storing sports equipment can be easy and efficient!