Guide to storing summer season equipment
Having said goodbye to hot, summer days, it is time to dig out our winter gear and put shorts aside. The time for swapping summer gear for winter gear is here. But, instead of doing all at once and creating a mess in your home, slow down for just a sec. It is better to plan every step of storing summer season equipment than to rush this process. And don't worry, this isn't something that will take a lot of your time. Follow the tips we have prepared for you and you will learn how to "winterize" your summer gear with no problems along the way. In this article, we discuss how to store "the right way".
Prepare for storing summer season equipment well in advance
Many people think that storing clothes and other summer season gear isn't a big deal. You simply throw these items in a couple of boxes, seal them and wait for the next year, right? It's not like you need to disassemble some furniture and carry around heavy pieces. Unfortunately, it is not that simple. This is a process that shouldn't be rushed.  Whether your plan is to get a Seattle mini storage and store your items there, or you are going to store them somewhere in your home, make sure to do it properly. Prepare for this process by going through the following steps.
Plan the entire thing
Every task becomes simpler when you have a well-made plan. This goes for storing summer season equipment, too! This doesn't mean you should spend tons of days on making a plan. You need to plan every step but that doesn't mean this process should last long. It is a good idea to make an inventory list before storing your items in Bothell self storage. Write down all the things you want to store while you declutter at the same time. Get rid of the items you don't need anymore and separate those you want to store. It is as simple as that!
Determine your needs
There are many reasons why you would want to have an inventory list by your side. Not only will it give you an idea of how many packing supplies you need to get, but it will also tell you what kind of Woodinville self storage you need to get. In case you need to store some sensitive or delicate items, you will need to get a climate-controlled storage unit. Also, you will need to determine whether you need a long-term or a short-term self-storage. So, determine your needs. In case you have any special requirements, you should tell that to the professionals and they will help you find a storage unit that suits you the most.
Gather the necessary packing materials
One of the things that need to be done before storing summer season equipment is learning some of the best packing methods for items in self storage. By packing your things the right way, you will ensure their safety during the storing period. However, good packing skills won't be enough. You will also need some quality packing materials, too. Moving boxes, wrapping materials, and packing paper are only some of the things you will need to gather. In case you want to save a couple of bucks, consider using alternatives to traditional packing materials. Our homes are filled with items that can be used as containers for storage. But, keep in mind that these alternatives aren't as safe as quality and sturdy boxes.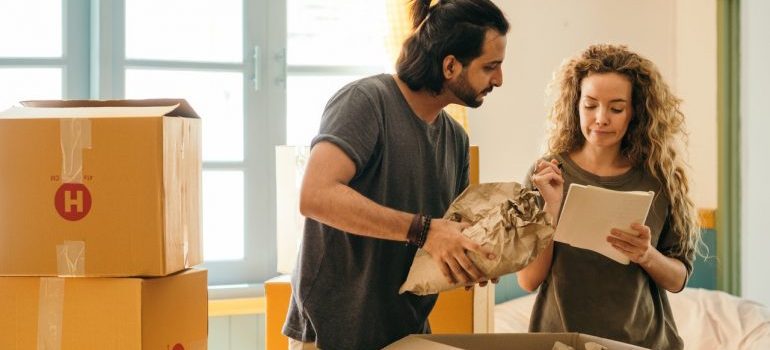 Make sure your summer season equipment is ready for storing
Every item needs to be prepared for the storing period. You probably already know that. But, what does it exactly mean? How can you prepare your summer gear?
Before storing summer season equipment, you will need to clean every item. Items that will be stored away, need to be clean and completely dry. The last thing you want to happen is to find mold and mildew in your self-storage one day! Dealing with this problem is everything but simple so you better be sure your items are dry. Make sure to pack them properly or simply get packing services and let professionals deal with it. Getting packing services is especially important if you want to store some fragile items. Professionals will know how to pack them in the safest possible manner. In addition to this, you can make natural insect repellent and place it inside your storage unit. This will keep pests away and also keep your items secure.
Find a storage unit that can meet all your requirements
If you opt to store your seasonal items offsite, you need to pick your storage unit carefully. You can't just get the first storage unit you see. We've already told you that there are different types of storage units. Thus, you need to find a company that offers a solution that will work for you. Also, before getting a storage unit make sure to:
Inspect the storage facility thoroughly. Look if there are any damages or holes.
Talk with the company's representative. Ask them anything that interests you.
Determine your budget ahead of time. Find the one that meets all of your needs, as well as your wallet.
Make sure your storage unit has everything you need. Find a place in which your items will be safe.
If you ever find yourself in need of well-maintained, secure, and water-proof storage facilities, choose PortaBox Storage. We offer various storage solutions that come at affordable rates. Our professionals are very helpful and will gladly answer all of your questions. So, please, ask us anything that interests you.