Guide to storing your bike during the off-season
Properly storing your bike during the off-season is something that can prolong its lifespan and help you keep it in perfect condition for years to come. Of course, you need to make sure that you find an adequate storage space – a space that is dry and sheltered from outdoor environment influences. Therefore, PortaBox Storage prepared a small guide that will help show you how to do it right and make sure that your bike survives the next winter.
You need to make sure that your bike will be stored in suitable conditions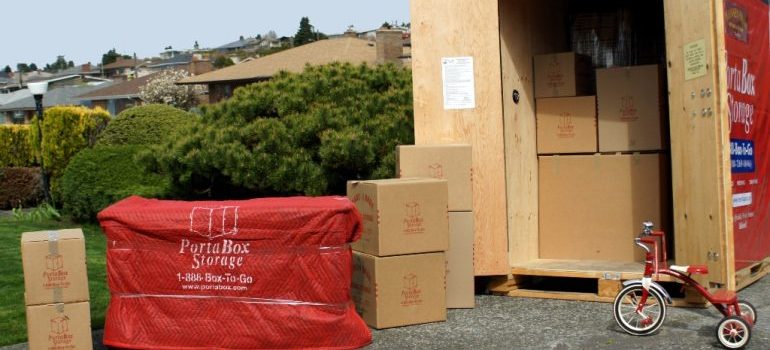 The first and most important thing when storing your bike during the off-season is to find good storage. There is nothing that you can do on your bike that will prevent deterioration if it is placed in an unsuitable environment. That is why finding good Ballard self storage is your number one priority. Unfortunately, many storage facilities will not provide you proper conditions for storing your bicycle. In order to find a good place, you need to do proper research. Here is how to do it.
How to determine whether a storage facility is suitable for storing your bicycle?
Take your search online. There are many storage companies out there that you can use for storing your bicycle during the off-season. Choose several options in your vicinity and do a cross-comparison. Every storage facility looks good online so you need to make sure that your bike will be stored in a suitable self storage Bothell, for example.
If a storage company lacks images of their facility online, you should reach out directly to them and have them either send over some additional images or book you in for a tour around the facility. Everybody wants that peace of mind when storing their possessions away from home, and it is up to self storage service providers to offer that assurance. Given that we are talking about bicycles, you don't really need a climate-controlled facility so much as simply a secure one with the proper conditions.
Choose the right type of storage
There are many different options for storing your bike in a storage facility. You can rent a regular storage unit, a portable container, or even different types of storage pods Seattle. It all depends on whether you want to visit your bicycle regularly during the winter or you want to let your storage company pick it up, store it, and return it to you when the time comes.
Find a proper bike cover that will keep your machine safe during winter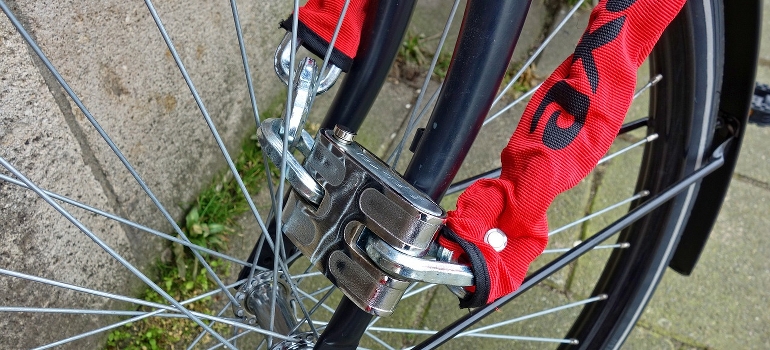 Once you find a proper storage facility,  you need to deal with your bike. The first thing that you need to prepare is the bicycle cover. Here, you have many available options. And all depends on the amount of money you are ready to invest and the conditions that your bike will need to endure during winter.
Remove all detachable parts and pack them
Now that you have storage space and a proper cover, you should deal with the bike itself. First, you need to remove all detachable and vulnerable parts like electronics, water bottles, tools, a pump, etc. These parts need to be removed in order to keep them safe and that you can get to those hard-to-reach parts of your bicycle. Wrap everything in cloth and plastic wraps, and put them in a plastic container that will keep them safe during storage.
Clean your bicycle properly before putting it in storage
Once all removable parts are detached, you should clean your bike. Remove all dirt with a wet cloth. Make sure that there is no residue that can generate rust. Once you clean it, dry it. Use a dry cloth and thoroughly dry your bike.
Tune your bike to make it ready for the season
After you clean your bicycle, consider tuning it up. Preparing your bike for the season is something that is obligatory before you start using it after winter storage. If you do it before you store it your bike will be ready in the spring. And all you will have to do is check the tire pressure and you will be ready to go.
Pay attention to tires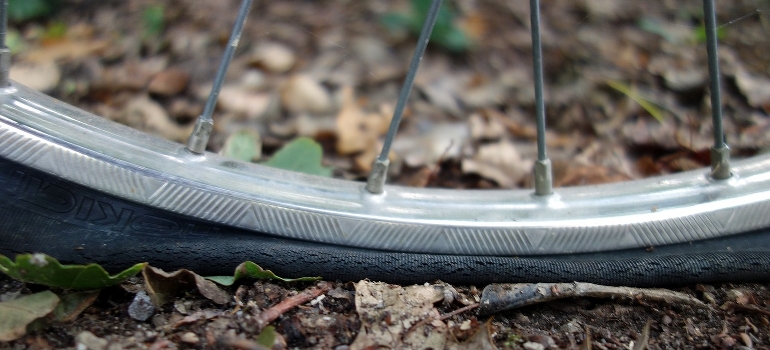 When it comes to storing your bike during the off-season, tires are probably the most delicate part that you need to pay attention to. Tires can warp when your bike is stationed for a long time. That is why you need to make sure that they have enough air pressure in them. Alternatively, you can consider hanging your bike on hooks.  This will prevent tire issues regardless of whether they are inflated or not.
Grease up your chains and cogwheels
Finally, make sure that everything is oiled up. Grease up the chain, gears, and cables. This will keep them protected from moisture and dust and keep them in perfect condition until you start using them again. Of course, make sure that you are using proper lubricants. Visit a specialized bicycle store and get the right type of oil for your bike parts in order to provide them with proper protection.
Storing your bike during the off-season is not difficult but it is necessary
And that is it. As you can see storing your bike during the off-season is not a complicated thing but it is necessary if you want to keep your bicycle in perfect condition and ready for the spring.