Guidelines for storing car parts
Car parts can deteriorate quickly if they are not stored properly. Even if you plan to store them short term in temporary storage Seattle, you need to make sure that your auto components are prepared and packed well and kept in proper conditions. If you are storing car parts these days, don't just chuck them in your wet basement. Instead, find a suitable self-storage and keep them in a dry and safe place. However, before you can store them in your new storage unit you need to do a few things to prepare them. Here's what you need to do.
When you are storing car parts, you need to watch out for the moisture
You probably already know that vehicles do not like to be parked for too long. They can deteriorate surprisingly quickly when they do not operate for some time. Well, the same goes for automotive parts. Naturally, there are things that you can do to make sure that your parts stay operational even after long-term storage. Your number one priority, of course, is to find a suitable Lynnwood self-storage facility that can provide your parts with suitable conditions. But what are the perfect conditions for storing automotive parts? When in storage your number one enemy will be moisture. If your parts are stored in a humid environment, it will not take long before they become unusable. That is why chucking your gear in a wet basement is out of the question.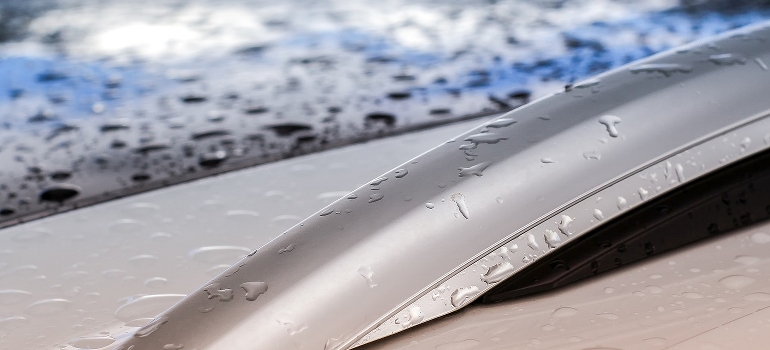 If you have enough room you can keep your car parts at home
So your first assignment is to find a dry place where you will keep your parts. Of course, the first place to look for storage space is in your home. If you have a workshop or a garage that is not susceptible to temperature fluctuations, it is the best place to keep them. That way you can always keep an eye on them and you do not have to pay for storing them.
Unfortunately, that is not always possible. Of course, if you have a few small pieces you can always find a place to keep them. But if you are talking about exhaust pipes, axles, engines, or something similarly large it can be hard to find enough space to keep them at home.  That is why most of the time people use short term storage Seattle to store their auto parts. But how to find a good storage facility?
How to find a suitable storage facility to store automotive parts
It is not easy to find a suitable storage facility. Especially if you try to do it online.  Of course, you will search for them online, but if you want to make sure that the conditions are right you will have to visit the facility in person before you decide to call moving and shipping services to transport your parts there. Naturally, you will also have to think about the price. Some facilities offer discounts if you decide to sign a long-term commitment. That is why it would be good if you would know how long you plan to store them. That way you can find a cheaper deal.
Things to watch out for when visiting storage facilities
When you are visiting storage facilities, you need to keep your eyes wide open to all signs of neglect. Pay attention to the overall hygiene of the place. Are the corridors clean? How do their offices look? See if all light bulbs are working. How is security? Are there any guards? Do they have surveillance or an alarm system? Are the walls clean and painted? Can you see some chipped paint or naked bricks? Look for signs of mold.
Finally, if moisture is present in the room you should be able to smell it. These are the signs that should help you to identify places where you shouldn't keep your valuable auto parts. On the other hand, if you can afford it, you can rent mobile storage containers Seattle and rest assured that your part will have perfect conditions while in storage.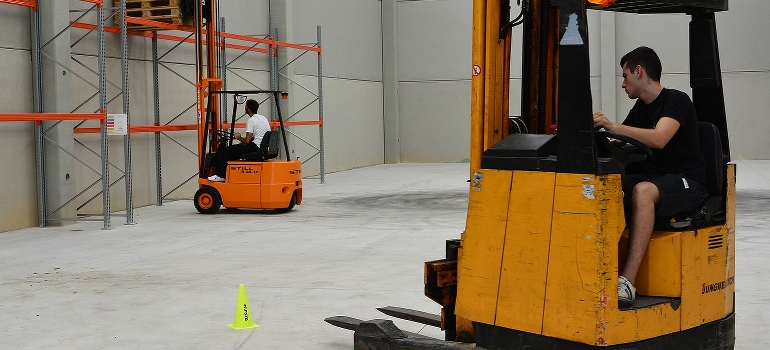 Clean your parts thoroughly
If you have found perfect storage, you can start preparing your parts for storage. As we already mentioned, cars and their parts do not like to rest too much. They can quickly become unusable very quickly. However, it is not because they like to move around, it is because of the oils and liquids that become sticky and start causing corrosive processes. That is why your task is to clean them from old oils and fuels that were once helping them run. Of course, you cannot clean mechanical parts with water. You need to find a suitable cleaner or you can take them to your mechanic and let them do the cleaning.
Lubricate your parts properly
Once you clean your parts, you need to give them some grease that will protect them from outer effects. Of course, it all depends on the part and its material. But you can find a suitable automotive part lubricant in every online auto store. If you are not sure what to get, do some research or ask your mechanic.
How to pack automotive parts
Finally, it is time to find suitable packing material to store your vehicle parts. Of course, it all depends on the size of your part. If you have smaller parts you can wrap them individually in a cloth and pack them in a regular cardboard box. On the other hand, if you have an engine to store for example. You can wrap it in a moving blanket and put it in a wooden crate or leave it on a pallet.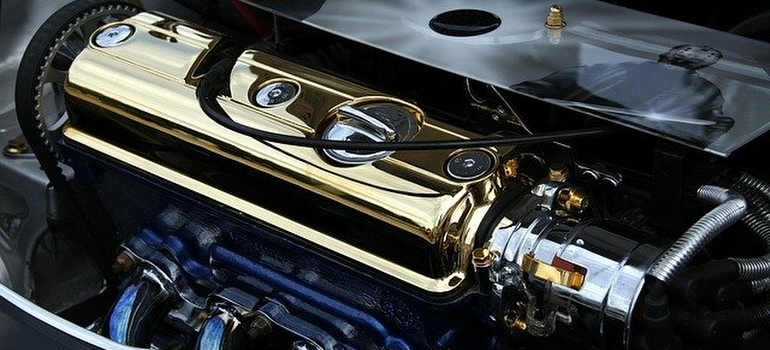 When storing car parts the most important thing is to find suitable storage
This is the way of storing car parts. As you can see the most important part is to find a suitable and dry place. If you manage to find it, clean and pack them properly, you can rest assured that your parts will have a long shelf life.