Guidelines for packing your home office
Are you planning a relocation of your home office? If you are, there are some things you can do to ease this process. Packing your home office is not something you can do in an hour. Also, you should make sure to take this process seriously and make a packing plan. We made a short guide to help you organize this process and keep all of your inventory pieces safe. Take a look at the few most important steps you should take while packing your home office.
Organize transportation on time
If you are packing your home office during the move, you should make sure to organize the transportation of your belongings on time. Before getting all the packing supplies, you should consider hiring a moving company with all the necessary equipment to move your home office. Relocation companies can also offer you different storage solutions. For example, if you are moving to Kenmore, WA, you could look for Kenmore self-storage solutions. This type of storage is the most efficient solution for local moves.
Schedule a moving date
Before you start packing your home office, you should make sure to know the exact moving date. If your office is packed and you have to wait a few weeks while searching for movers, your business can suffer. In order to keep your work up to date, you should make sure to talk to your movers and schedule a moving day.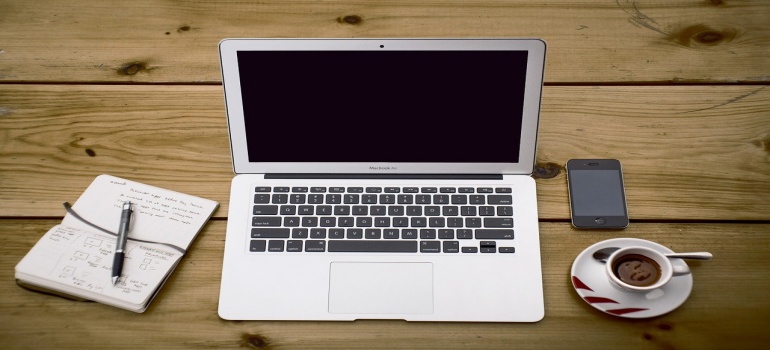 Packing your home office – where to start?
When packing your home office, you should access the entire inventory and see what you're dealing with. For example, if there is some furniture you could disassemble into pieces, find the right moving boxes and pack pieces individually. Also, it's very important to sort out important documents in order to avoid the loss of some of them. When it comes to packing your home office, you should decide which items are unnecessary and get rid of them. This will help you lower the price of moving services you plan to pay for. Packing only necessary items will ease the packing and prevent clutter.
Sort out your inventory
Packing documents and paperwork is probably the trickiest part of moving a home office. This is why you should sort all the paperwork into a few piles: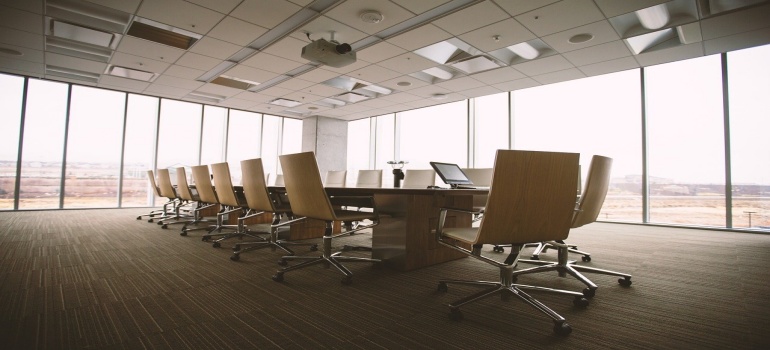 Contracts
Books and literature
Receipts, warranty paperwork, and valuation coverage policies
Homeownership paperwork
Bank and finance-related paperwork
Office supplies and documents
Pack by categories
Having all the previously mentioned categories in mind, you should pack those documents and office supplies into separate moving boxes. Make sure to decide which files are confidential and shouldn't be handled by movers. If you want to, you could move those items yourself.
Label the moving boxes
Unlike other household items, your home office inventory shouldn't be mixed up during the move. It's important to label all the moving boxes when packing your home office. By doing so, you will ease the unpacking process and setting up your home office in a new location.
Transport important files by yourself
Hiring a moving company is a great idea. However, if your business is dependent on some important paperwork, you could always choose to keep it with you during the move. If you keep your documents safe during a move, you will save your work in case of some moving complications.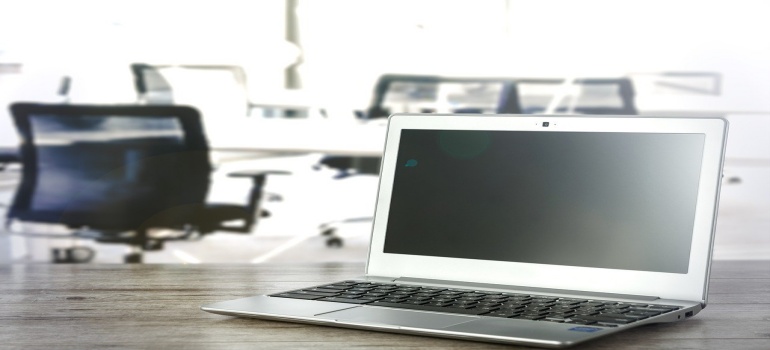 Disassemble furniture and secure it for the move
Once you pack all of your paperwork and label the moving boxes, you should take your time to pack the furniture. This might be the hardest part of packing your home office, but there are ways you can ease this packing process. If you can disassemble some of the pieces, make sure to wrap the pieces into plastic wrap. In case your furniture can't be disassembled, you could ask a moving company to help you transport it in one piece. 
Don't forget to consider a temporary storage solution, especially if you are moving your home office to a new location. There are some Bellevue self-storage options your movers can provide. Just make sure to let them know the size of your inventory and other details of your move.
Hiring a reliable moving company
If you are moving your home office, the moving company you hire should act like moving business inventory. Unlike some kitchenware, clothes and memorabilia from your home, losing some of the office inventory could affect your business in many ways. Before signing a contract with your movers, you should make sure that they know the value of your inventory.
Another way of securing your stuff during the move is to pay for a moving valuation plan. Some relocation companies offer full-coverage valuation as a part of their full-moving service. Just to be sure, you should make sure to understand all the details before paying for a moving service.
Make a storage plan
After packing your home office, you might be needing a temporary or a long-term storage solution. By making a storage plan, you will make sure your inventory is safe even if your new office is not move-in ready. For this reason, you should contact a reliable storage company and make sure to get more information. Depending on your needs, you could choose between temporary or long-term storage solutions. Whichever you choose, professional storage experts will present you with options and help you choose the best one.
Packing your home office should be an efficient process in which all of your important files and documents stay safe. Whether you have a small or a big office to move, we hope these guidelines helped you organized this process like a pro.