Home storage or portable storage: What should you use?
homeowners seeking to declutter, move, or simply optimize their living spaces. Two popular options that have gained traction in recent years are home storage and portable storage. But how do you determine if home storage or portable storage is right for you? In this comprehensive blog post, PortaBox Storage Seattle team will dive deep into the world of home storage and portable storage, weighing the pros and cons of each and offering valuable insights to help you make an informed decision.
Home Storage: A Haven for Your Belongings
Home storage refers to the use of a dedicated space within your property to store belongings. This can include utilizing rooms, closets, basements, attics, or garages for storage purposes. Home storage solutions can range from simple shelving units and cabinets to more elaborate custom-designed systems that maximize the available space.
Pros:
Accessibility: Your stored items are readily available whenever you need them, without the need to travel to an external storage facility.
Cost savings: There are no recurring fees, as you're using your existing property for storage.
Customization: You can design and organize your storage space according to your specific needs and preferences.
Cons:
Limited space: The available storage space may be restricted by the size and layout of your home.
DIY effort: You are responsible for setting up, organizing, and maintaining your storage space.
Potential clutter: Keeping your storage space tidy and clutter-free can be challenging, especially if it's easily accessible.
With this in mind, home storage is best suited for:
Storing items you frequently use or need easy access to.
Homeowners with ample space and a desire for full control over their storage solution.
Situations where storage requirements are relatively stable and unlikely to change significantly.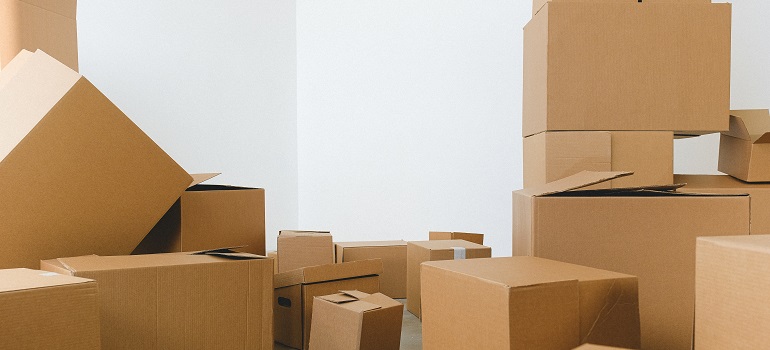 Portable Storage: Flexibility at Your Doorstep
Portable storage involves the use of portable storage containers, which are delivered to your home, loaded with your belongings, and then transported to a secure storage facility. These containers come in various sizes and materials, such as wood, and can be rented on a short-term or long-term basis.
Pros:
Flexibility: Portable storage containers can be used for temporary or long-term storage, and they can be easily relocated as needed.
Time savings: Loading and unloading are done directly at your home, eliminating the need to transport items to a storage facility.
Scalability: You can rent additional containers if your storage needs increase, or downsize if your needs decrease.
Cons:
Recurring fees: Renting portable storage containers usually involves ongoing rental fees.
Limited customization: The design and layout of the storage containers are predetermined and cannot be easily modified.
Space requirements: You may need sufficient space on your property to store the container(s) on-site, or you'll have to rely on off-site storage facilities.
When you consider all of it and before you search for portable storage containers for rent near me, know that portable storage is best suited for:
Moving or renovating, when temporary storage is required for furniture and belongings.
Homeowners with limited storage space within their property.
Situations where storage needs may fluctuate or where off-site storage is necessary due to space constraints or other factors.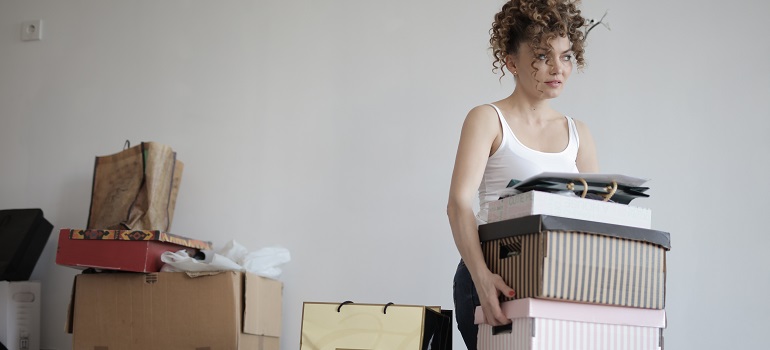 Weighing Your Options: Home Storage vs. Portable Storage
When comparing home storage and portable storage, it's important to weigh the various factors involved in each option.
Cost considerations play a significant role in the decision-making process
With home storage, you'll typically incur one-time expenses for storage systems, but there are no recurring fees. On the other hand, portable storage involves monthly rental fees for containers, potential delivery and pick-up charges, and additional fees for off-site storage.
Convenience is another key factor
Home storage offers immediate access to belongings and requires a DIY approach to organization and maintenance. However, on demand storage Seattle provides the convenience of loading and unloading at your doorstep, professional assistance for transportation, and less personal involvement in storage management.
Security and safety must also be considered
The security of home storage depends on your home's overall safety measures, and there may be potential risks from environmental factors such as water damage or pests within the storage space. Portable storage often features enhanced security at off-site facilities, and containers are typically weather-resistant and secure.
Assess the accessibility and flexibility of each option
With home storage, stored items are always accessible but may be limited by space constraints. Portable storage may limit access to belongings when stored off-site, but containers stored in Shoreline self storage offer scalability and flexibility in terms of location and duration of storage.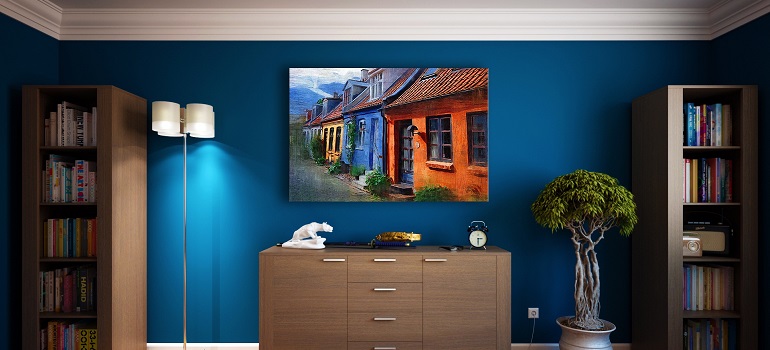 Assessing Your Storage Needs: A Personalized Approach
To determine which storage solution is best for you, start by assessing your individual storage needs. First, create an inventory of the items you plan to store, categorizing them by size, weight, and frequency of use. This will help you store items in an organized manner and estimate the total storage space required.
Next, evaluate the duration of your storage needs. Consider whether your requirements are temporary or long-term, and factor in the possibility of future changes in storage requirements.
Finally, consider any special storage requirements for your belongings. Identify any items that require climate-controlled storage, such as antiques, artwork, or electronics. Assess the need for additional security measures for valuable or sensitive items, and determine whether any items have unique storage or handling requirements, such as large or fragile items.
Making the Right Choice for Your Storage Needs
When making your decision, carefully weigh the factors discussed in this article, such as cost, convenience, security, and accessibility. By assessing your individual storage needs and considering the unique aspects of each option, you can make an informed choice that best suits your situation and budget.
Whether you choose home storage or portable storage, know that both offer distinct advantages and disadvantages. Each option caters to different situations and requirements. Home storage is best for those who need immediate access to their belongings, have ample space within their property, and prefer full control over their storage solution. On the other hand, portable storage offers flexibility, scalability, and convenience, making it an excellent choice for those with limited space or fluctuating storage needs, as well as those who require off-site storage.