How can Seattle restaurants benefit from self storage
Being a restaurant owner is one of the most satisfying vocations in existence. Your establishment is always bustling with friendly chatter and hearty laughter. The energy of people enjoying themselves is a synonym for good times. However, although satisfying, running a restaurant comes with certain downsides. One of the big ones is the lack of storage space. Especially in the city the size of Seattle, where you must utilize every square inch of space. So, storing everything on-site is out of the question. It's counterproductive and harmful to your business. Fortunately, there are exquisite self storage solutions in Seattle. And some can help you keep your guests happy and run a profitable business. Let's see how can Seattle restaurants benefit from self storage and why.
Create an immaculate archive
A restaurant is a business as any other. Running it means a lot of documents passing through your hands, most of them remaining in your office. After only a few short years, sensitive documents will pile up, and start taking up precious space. And that creates a problem. You can't leave all that confidential information lying around. Yet, you can't dispose of it, as you can't know when some of that data would come in handy.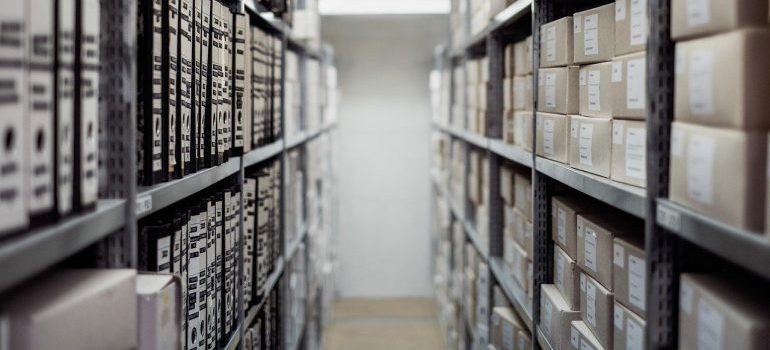 The solution comes in the form of business storage Seattle options. The high level of security these facilities boast makes them ideal for storing valuable items such as business documents. On the flip side, they are quite affordable, making them a budget-friendly option for your archiving needs.
Holidays come and go – but your business remains
Making your establishment festive during holidays is an inevitable part of a restaurant business. After all, that's what you doo – boosting people's moods and making them happy. But, when holidays pass, all those ornaments and trinkets must go somewhere.
Decorations are deceptive in how much space they can take and are often sensitive and fragile. Leaving them lying around is not only visually unappealing but can also pose a safety issue for you and your workers. On the flip side, it makes no sense to throw them out. You'll only have to buy it all next season. And that's a waste of money and time, plain and simple. But, if you rented Bellevue self storage, none of that will concern you. The moment the festivities pass, you can pack decorations and leave them to await the next season in safety.
Take care of extra inventory without cluttering the premises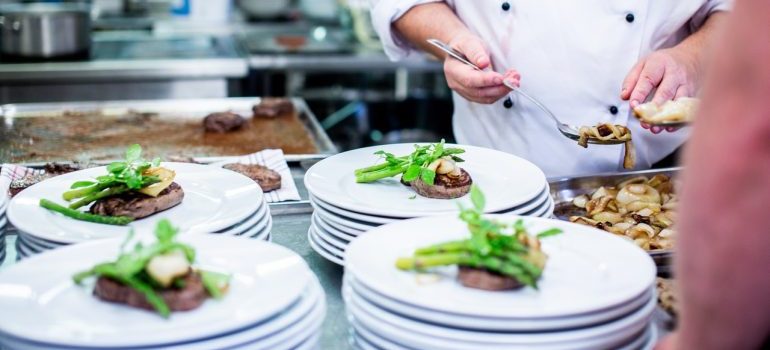 As a restaurant owner, you must keep in touch with the community. And that means hosting various events and making alterations to keep customers appeased. But, once the storm settles, where will that extra inventory go? Tables and chairs are bulky and ill-suited for on-site storing. So are pans and pots, utensils and cutlery. In this case, restaurants benefit from self storage by preventing chaos and clutter, yet keeping inventory safe and within reach.
Restaurants benefit from self storage in unexpected ways, too
Using self-storage to store inventory creates another opportunity for you. Items mentioned above have a short lifespan in restaurants. Your staff uses them daily and they're quick to wear out. Also, it's not uncommon for plates and glasses to break. It's an everyday occurrence and a part of a restaurant business. So, you'll have to refresh your inventory every once in a while.
With self-storage, you have the possibility to take advantage of discounts and bulk deals. Since you don't have to store anything on-site, you'll run a business as usual. And, when something needs replacing you can hop to your storage and take what you need. So, self-storage will, actually, help you save money in the long run.
Expedite remodels and renovations
After a while, the same look becomes a bit stale. The place just won't feel the same and the atmosphere will stop engaging your customers. And that means an inevitable decline in business. When that time comes, your establishment will need a complete makeover. However, remodels and renovations take a lot of time. And every minute lost is money and reputation gone. Therefore, it's imperative to cut this downtime to a minimum, and self-storage lets you do exactly that.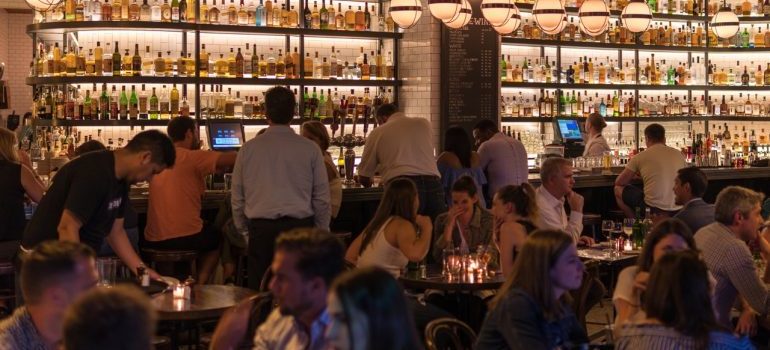 Now, you can't help with construction itself. And, that's ok – you shouldn't. That's why you have contractors. But, what you can do is use short term storage Seattle offers to create an efficient work environment. With your inventory in storage, your contractor will have ample space for tools, materials, and maneuvering. Workers will work faster with fewer distractions. They'll save precious time because everything they need is within reach. Most importantly, they won't have to walk on eggshells in fear they'll damage your inventory. And you won't lose sleep worrying about the same. So, with self-storage, you'll ensure swift completion of work. All while minimizing risks to your belongings.
Improve the efficiency and effectiveness of your off-site ventures
Many restaurant owners decide to move a part of their business out of their establishments as catering services. This is understandable since this is an excellent source of extra income and a welcome chance to promote primary business. However, catering supplies and equipment take up a lot of space. Therefore, it's imperative to keep them separate from your restaurant. Self-storage allows you to do exactly that – and more. It allows both businesses to operate at their peak, without creating logistical problems.
Safety and convenience are the main reasons restaurants benefit from self storage
Lack of space is a major issue for business owners in general. Unorganized excess inventory inevitably becomes clutter. And clutter becomes a hindrance that makes efficiency impossible. As a prospective business owner, you must not let this happen. Your restaurants benefit from self storage in many different ways, safety and convenience being the primary. Therefore, you should use them to your advantage and ensure smooth workflow each minute of every day.