How a clean workspace boosts productivity
Having a clean and efficient office is integral to overall business success. Some reports indicate that untidy workplaces contribute to over $2.5 million a year in "expenses" due to a lack of productivity stemming from such conditions. For this reason, you may want to consider Newcastle self storage solutions and create a space where you and your employees can be as productive as possible. In this article, we will present you with a few ways in which a clean workspace boosts productivity, so you can take the necessary measures.
The reasons why a clean workspace boosts productivity
Maintaining a clean office space should be the goal of every business. The main reasons why you might want to do so as far as productivity is concerned, are:
Improved concentration
Minimized sick days
A clean workspace saves a lot of time
There are numerous ways at your disposal to try and achieve that maximum productivity. First, you can go on a decluttering spree, having your employees figure out a way to better store your office supplies and necessary equipment. Second, you can find a storage unit near your location.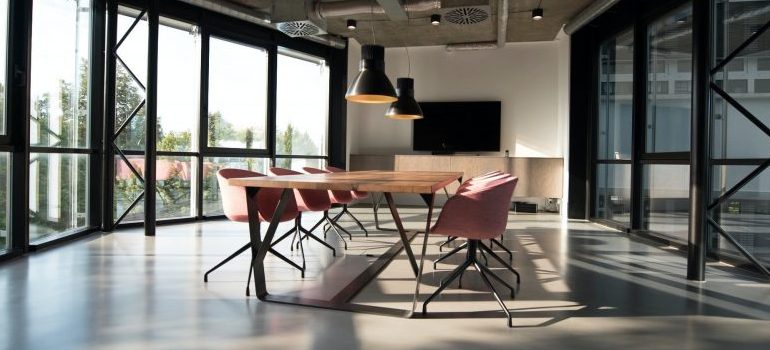 For example, if your office is in Issaquah, search for Issaquah self storage solutions. Most of the time, you will have a great option in front of you. Having more storage space means more efficient business, and more efficient business brings in more profits. And third, and most effective, you can opt for a portable storage solution.
Aside from that, you will be able to reap the benefits that a clean workspace brings. Let's take a look at exactly how a clean workspace boosts productivity.
Improved concentration
There are numerous studies showing the correlation between productivity and clutter. They all agree on the fact that the presence of clutter makes it harder for employees to focus on particular tasks. To get a bit more into it, these researchers have discovered that the visual cortex can get overwhelmed by objects that are irrelevant to your tasks. This makes it more difficult to pay attention to the tasks at hand. And it also makes it harder to complete those tasks efficiently.
On the other hand, a clean workspace eliminates all those distractions, allowing the employees to concentrate on their duties. This, in turn, boosts productivity by a large margin, as there are no distractions to be had. When you can spend all of your "brainpower" on your work, the quality of said work improves as well.
But to achieve such a productive environment, you may need to get rid of some things that are occasionally useful. And this means that you may need more than a traditional storage unit. At Portabox Storage Seattle, we offer portable storage solutions that can help you organize your inventory in an efficient, affordable, and very convenient manner. You can have your storage space wherever you want it!
An unassuming way in which a clean workspace boosts productivity – Fewer sick days
Another reason why a clean office boosts productivity is due to fewer sick days taken by employees. Did you know that the average desk contains over ten million types of bacteria? This creates an environment that is several hundred times dirtier than a toilet seat! As a result, employees are running the risk of becoming ill, something that we've seen all too much in recent years.
The answer to this particular problem is proper sanitation. If you want to be running a clean workspace, you may want to encourage your employees to follow sanitary protocols at all times. That will minimize the chances of sickness and therefore maximize productivity. However, what you don't want to do is simply add more work to your staff.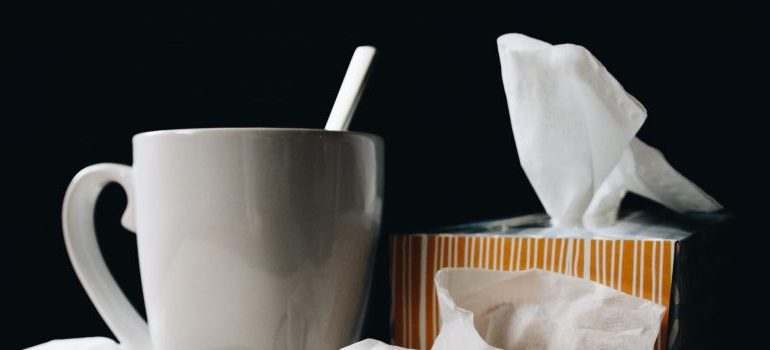 If you simply add the sanitation procedures to their already long list of tasks, the productivity might actually suffer. Instead, see to find a way that your employees will want to take their time to sanitize their workspace. Add incentives, potential rewards, and everyone is going to be much happier doing it. Just make sure to avoid using any potentially harmful cleaners, such as anything that contains sodium lauryl sulfate, formaldehyde, and ammonia. While undoubtedly effective at cleaning, these ingredients can irritate the skin, as well as the ears, nose, and throat of some of your employees.
If you have recently relocated, you might also want to take care of various supplies before they become a problem. For example, you will want to store most of your packing materials instead of leaving them in the office. These materials can quickly clutter up the space, allowing for lower productivity. 
Time saved is time gained
Ultimately, keeping your workspace clean is all about saving time. Time is your most precious resource, after all, and you want to be utilizing it to its fullest potential. With a clean work environment, it becomes much easier to file the paperwork properly, without any need to remember where to find certain documents. As a result, productivity considerably improves.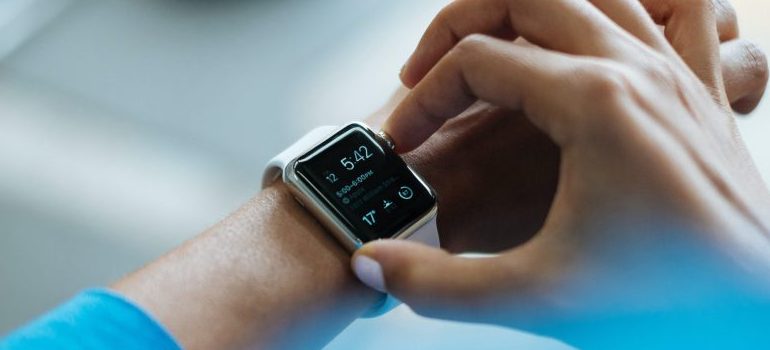 The whole trick to creating (and maintaining) a clean space to work in is to start the day with cleaning. If you do the cleaning first thing in the morning, it sets the stage for a productive and pleasant day. The benefits of creating a morning routine are well-known, and you can apply them to your workday, as well. You may also want to clean up after you're done with your shift, as that will mean there is less work to be done the next morning. This allows your employees to start with their work earlier, which, of course, boosts productivity.
Conclusion
As you can see, it is in your best interest to ensure that your workspace is as clean as it possibly can be. While a clean workspace boosts productivity on its own, it is much more than that. Both you and your employees are going to feel much better working in such an environment. And, ultimately, that is what it is all about, you want to combine feeling good and being productive. And the best way to accomplish that is to create and maintain clean and healthy office conditions.