How portable storage makes moving easier
Here's something residential and commercial relocation have in common: they're both difficult. So when you're facing a move of any kind in the near future, you'll do whatever you can to make it easier. One of the solutions you should consider is portable self storage Seattle. Renting a storage container for your relocation can make the process simpler, faster, and even more cost-effective. Regardless of whether you are moving a house or a business locally, portable storage makes moving easier. So pencil it into your budget because the benefits are well worth the expense.
Portable storage makes moving easier by helping you pack without stress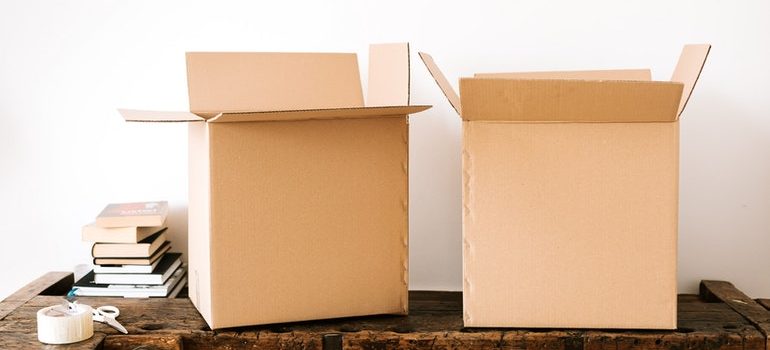 Packing is one of the hardest parts of every relocation. When moving a business, it's even more important to pack quickly and efficiently if you want to maintain productivity. You need to plan, organize, and schedule your packing in a way that doesn't hinder you from getting work done. Portable storage can help you do that.
Pack at your own pace
When you book a relocation, you need to schedule a time when the moving truck will arrive at your current address as well as an expected time for when it will arrive at your new location. This leaves you with a very limited window for loading the truck and heading out. Your items should, therefore, be packed even before movers arrive. But that may require taking time off from work to pack and prepare. With the use of portable Bellevue self storage, you can avoid this downtime by packing whenever it suits you – when you're free and don't have other things to be doing. When you rent a storage container, you have more than just a few hours to pack so you can pack at your own pace.
Avoid issues with handling and loading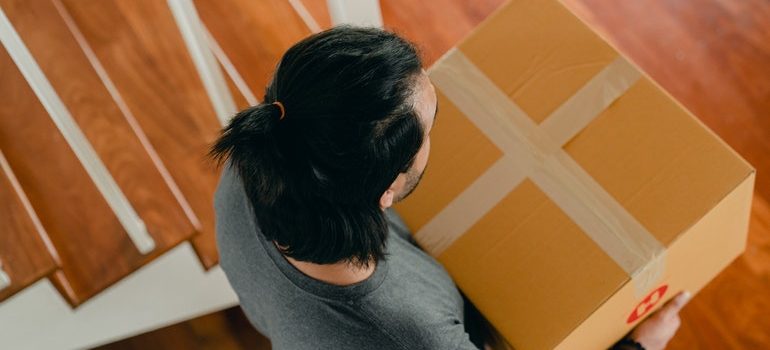 Moving any type of business typically includes moving some type of equipment, whether it be computers or industrial machinery. These are usually pretty heavy and difficult to carry. When you need to load them onto a truck, there's a serious risk of injury. But if you rent a storage container, you can load it at ground level. Then, it will be picked up and driven away once packed. You'll avoid the problems that come with lifting and carrying heavy items.
Enjoy a 3 in 1 deal: packing, storage, and loading a truck in one step
When you think about it, portable business storage Seattle is a great deal financially. To start with, it is cheaper than traditional storage. So if you were planning on renting a storage unit for some of your items during the move, this is your affordable alternative. But that's not all. Because a storage container can simply be dropped off at your new address, there's no need to separately rent and load a moving truck.
Instead of having to pack all your belongings, take them to storage, take them out of storage, load them onto a moving truck, and then unload them from the truck at the new location, you simply pack your belongings in a storage container and take them out later. You get to store them and move them in one go.
Portable storage makes moving easier by keeping your items safe
Moving is always at least a little bit risky – you'll have unfamiliar people coming in and out of your home or office and handling your possessions. This is the prime opportunity for your items to be stolen or damaged (even if the damage is usually unintentional). If you rent secure short term storage Seattle, however, you can rest easy knowing your items are safe.
Ground-level loading helps you avoid damage
When you're moving a business, you're almost always moving some pretty sensitive equipment or at the very least valuable furniture. If you have to lift these into a moving truck, you might drop them or otherwise damage them. This would only incur additional costs for repairs or replacements down the line. But with storage containers, you won't have this problem. Because you can load them at ground level, you don't need to lift and carry sensitive, easy-to-damage items. You can simply use dollies or other equipment that keeps them on the ground. This lowers your risk of damaging them.
Only you have access to your container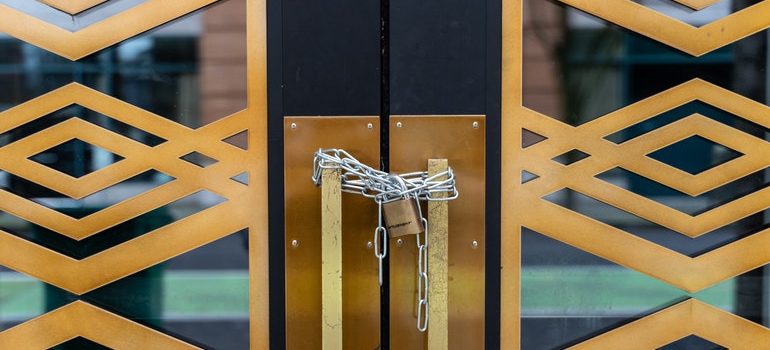 You may intuitively believe that storage containers pose a security risk – this is a common misconception. The truth is those storage containers are actually quite safe. Because you can load them on your own property, you never have to rely on someone else in the process. Only you (and the people you choose to help you) will be packing and loading your items. Then you can lock up the container and leave it be until you're ready to open it again. Since only you get the key, you'll be the only one with access.
Portable storage makes moving easier by allowing you to move in stages
One of the biggest decisions you'll have to make when moving a business is how exactly to organize your relocation. One option is to move all in one go – shut down for a few days and focus only on moving. It'll be faster, but you'll need to work hard and some downtime is inevitable. But if you decide to break down your relocation into stages, then portable storage makes moving significantly easier. You can pack away individual departments or areas that you're not currently using. Then, you can store your equipment until you're ready to set it up at your new location again. This allows you to continue working with skeleton crews so as to minimize loss of productivity.