How Portable Storage Supports Seattle's Real Estate Market
A key player in the bustling real estate sector, portable storage containers are capturing the limelight. Their dynamic role, you'll find, is reshaping traditional notions of storage in an industry that thrives on flexibility. Therefore, it isn't surprising to see the demand for these versatile containers skyrocketing. However, their appeal isn't just about versatility. In other words, they're revolutionizing the way we handle space constraints, move, and even declutter. Moreover, when staging or renovating properties, they're proving to be game-changers. So, as your self storage Seattle experts, allow us to explain how portable storage supports Seattle's real estate market. Remember, portable storage containers are here to ease your job.
Navigating the Seattle Real Estate Market
The Seattle real estate market, ever-growing and dynamic, holds unique challenges. It's a fast-paced ecosystem driven by an expanding economy and a surge in population. Thus, limited space and high housing costs have become the norm. However, these aren't mere obstacles but opportunities to innovate and adapt.
The Impact of Limited Space and High Costs
Limited space and steep housing prices significantly affect both residents and businesses. Space is a premium, and every square foot counts. These factors often demand a compact lifestyle and efficient business operations. However, this doesn't have to be a roadblock. On the contrary, it's an impetus for creative solutions that help optimize space. Portable storage is something that can help you out.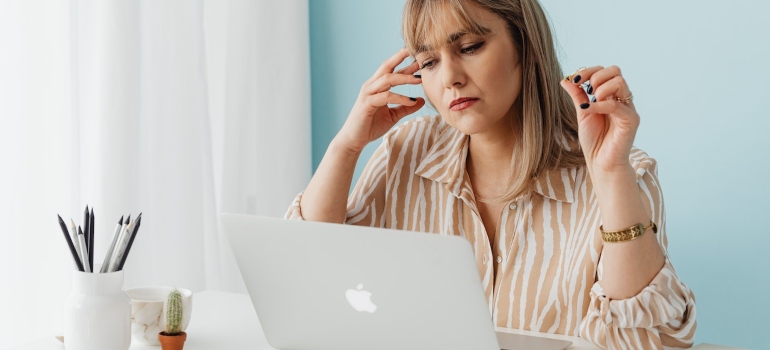 The Rise of Adaptable Storage Options
In response to the market's demands, the need for adaptable and convenient storage options has gained prominence. In other words, the market has turned to mobile storage containers Seattle offers. These containers provide the flexibility to store items securely, freeing up much-needed space.
In addition, they offer a cost-effective solution that aligns with the economic realities of Seattle's real estate scene. Therefore, whether you're a resident, a business owner, or a real estate professional, these containers may well be the game-changer you've been looking for.
Demystifying Portable Storage Containers
Diving into the world of portable storage containers, these innovative solutions offer unique features that make them increasingly popular. These containers, with their robust design and varied sizes, cater to a wide range of storage needs. Small enough for easy maneuvering yet spacious enough to hold an abundance of items, they're a real boon. So, whether you're storing household items during a move or holding office furniture during renovations, these containers serve diverse purposes.
Security and Temperature Control
In addition, security is a top priority for these containers. They're equipped with sturdy locks, providing peace of mind for users. Besides, they are stored in facilities with temperature control features, offering a safe environment for temperature-sensitive items.
If you're interested in exploring this further, self storage West Seattle provides options to suit your needs. However you look at it, these containers are becoming an increasingly integral part of Seattle's real estate market, offering convenience and flexibility in the face of space and safety challenges.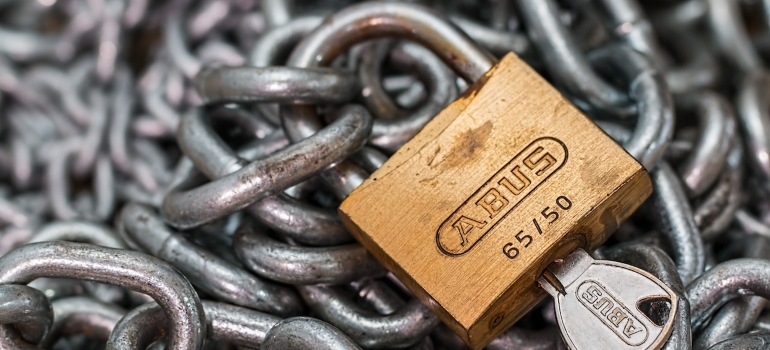 How Portable Storage Supports Seattle's Real Estate Market – A Game-Changer for Real Estate Agents
Portable storage containers present multifaceted benefits, particularly for real estate professionals. Real estate agents can employ these containers to streamline their operations. They provide a practical solution for storing staging furniture or the personal belongings of clients. Therefore, the appeal of a property can be maximized, contributing to quicker sales or rentals.
The Role of Door-to-Door Containers
Door-to-door containers are an asset in staging homes. By storing unnecessary items, they create a blank canvas, showcasing the property's potential. Moreover, their on-demand nature makes them indispensable during tight deadlines. Containers also come in handy during home renovations or remodeling. As on-demand storage, they save time and reduce hassle, promoting smoother transitions.
Finally, compared to traditional storage options, portable containers offer cost-effectiveness and flexibility. They provide the space you need, when and where you need it. For a wider perspective on storage solutions, consider checking out the inventory storage Seattle offers to real estate professionals and homeowners alike.
Streamlining Homeownership with Portable Storage
For homeowners in Seattle, portable storage containers are more than a simple storage solution. They're a strategic tool enhancing various aspects of home management. From cost savings to flexibility, homeowners reap several benefits. They provide:
Convenience: Available whenever and wherever needed;
Versatility: Suitable for a wide array of storage needs;
Security: Keep belongings safe during transitions.
Easing the Moving Process
Relocating after selling a home? Portable containers facilitate the moving process by providing temporary storage, reducing chaos and confusion. Using containers for decluttering and organizing possessions isn't just practical; it's transformative. They offer an opportunity to restore harmony to your home, one container at a time. Are you contemplating downsizing? Portable storage offers the space you need without the long-term commitment.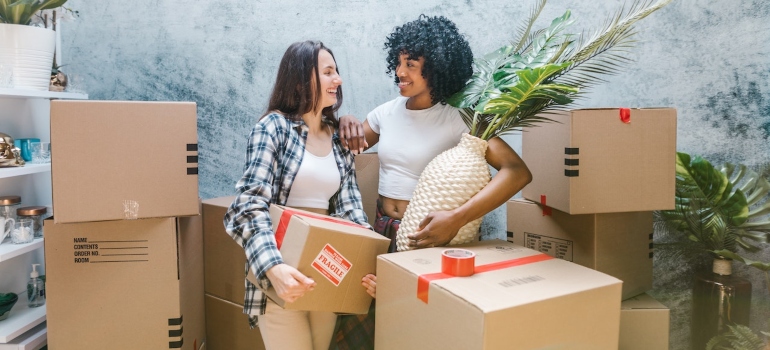 Elevating Commercial Real Estate with Portable Storage
Seattle's bustling real estate sector often requires a flexible approach to storage. Portable containers rise to the challenge, bringing considerable benefits to businesses. Should a company relocate or refurbish its office, storing furniture becomes a task. However, with portable containers, it's worry-free and efficient.
For construction companies and contractors, containers offer unmatched convenience. They facilitate easy, secure storage delivered right at the job site. For property management firms, portable containers shine in their cost-effectiveness and adaptability. They prove instrumental in managing multiple properties seamlessly. It is a perfect guide that can help you out with your business.
Harnessing the Power of Portable Storage
Portable storage containers have emerged as a powerful tool, adept at addressing various storage challenges. The convenience of on demand storage Seattle has is undeniable, providing flexible, secure solutions for real estate professionals, homeowners, and businesses alike. Therefore, whether you're a real estate mogul or a homeowner seeking extra space, consider exploring the potential of portable storage containers. And by now, we hope you know how portable storage supports Seattle's real estate market!