How Portable Storage Units Can Help Declutter Your Redmond Home Before a Sale
Are you looking for ways to declutter your home before putting it up for sale? It is a fact that portable storage units can help declutter your Redmond home. With PortaBox Storage WA expert tips, you can easily learn how to pack away excess furniture, personal belongings, and seasonal items, freeing up valuable square footage and creating an organized and appealing environment. On-demand portable units are delivered right to your doorstep, allowing you to load them at your own pace. When it's time to move, you can have the units delivered directly to your new home or to the buyer's location. Don't let clutter hinder your home sale!
The Game-Changing Solution for Decluttering
Decluttering is crucial when selling your Redmond home. Namely, portable storage services offer a game-changing solution. Portable storage units create a spacious and attractive environment by storing surplus furniture, belongings, and seasonals, freeing up valuable space. Since they are delivered to your door, that will allow you to load them at your own pace.
Once filled, the units will be transported to a secure facility. Therefore, don't underestimate this decluttering's power. With portable storage units, you will be able to easily create an irresistible space that appeals to potential buyers in the local Redmond real estate market.
Assessing the Clutter
When preparing your Redmond home for sale, it's crucial to assess the clutter and identify items that can be stored using portable storage units. These units can help create a visually appealing space that resonates with Redmond homebuyers. Start by evaluating each room and determining what can be packed away. Consider excess furniture, personal belongings, and seasonal items that may be occupying valuable space.
If you are interested in moving to Seattle, rest assured that storage pods Seattle provides are a convenient solution for storing these items. This can help you free up space, showcase the potential of each room, and create a more organized environment that caters to the preferences of Redmond homebuyers. Remember, assessing the clutter is an essential step in making your home more marketable and maximizing its selling potential.
Decluttering Room by Room
Decluttering your Redmond home room by room is a crucial step in preparing it for sale, and portable storage units can be immensely helpful in the process. Here's a step-by-step guide customized for Redmond homes. Begin by tackling one room at a time, starting with the least frequently used areas. Sort items into categories: keep, donate, and store.
Consider the preferences and demands of the local Redmond community when deciding what to keep or donate. For items to store, portable storage units offer convenient solutions. Pack them away neatly for short term storage Seattle relies on. Also, label each box clearly for easy retrieval later.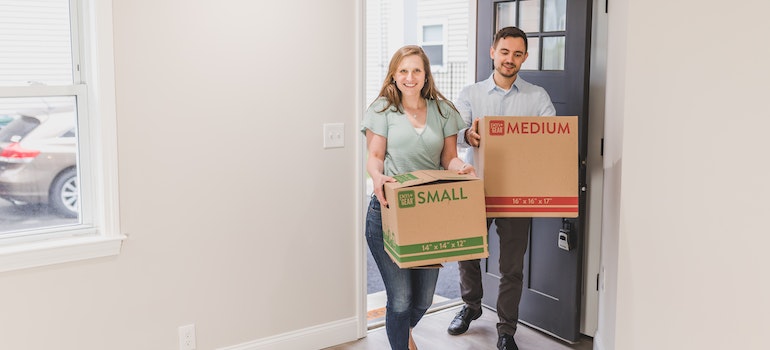 Choosing the Right Portable Storage Unit
When thinking about ways in which portable storage units can help declutter your Redmond home, choosing the right portable storage unit is crucial. Consider several factors that align with the specific needs and conditions of the Redmond area:
Assess the size of the unit to ensure it can accommodate your belongings adequately.
Prioritize weatherproofing features to protect your items from the Pacific Northwest's rainy climate.
Look for storage units with robust security features to give you peace of mind.
Consider the ease of access to the unit, as you may need to retrieve or add items during the selling process.
Altogether, it will help you effectively declutter your Redmond home, create a more organized space, and maximize its appeal to potential buyers.
Creating a Spacious Environment
Portable storage units can be a game-changer when it comes to decluttering your Redmond home before putting it up for sale. Firstly, one crucial aspect to consider is creating a spacious environment that appeals to potential buyers in Redmond. Why is this important? Well, homebuyers often prioritize an open, inviting atmosphere that allows them to envision their own belongings in the space.
To achieve this, it's essential to remove excess furniture, bulky items, and other large belongings that might hinder the perception of space. If moving to Seattle, this is where portable storage units can be incredibly helpful. With a nearby self storage West Seattle provides, and a clutter-free and spacious environment, you'll increase the chances of a swift and successful sale.
Storing Seasonal Items
If you're preparing to exchange your Redmond home for a Newcastle one, portable storage units can be your secret weapon for decluttering and organizing, especially when it comes to seasonal items. Namely, with the help of portable storage units kept safely in a closeby Newcastle self storage facility, you can efficiently pack and store seasonal clothing, decorations, sports equipment, and more. Consider sorting items by season and organizing them in labeled boxes for easy retrieval. You will feel even better in your new tidy home!
Ensuring Security and Peace of Mind
When preparing to sell your Redmond home, protecting your valuable belongings is of utmost importance. Portable storage units can be a lifesaver in this regard. Moreover, on-demand mobile storage units not only help declutter your home but also offer excellent security features, providing peace of mind to Redmond home sellers. To ensure the safety of your valuables, it's crucial to pack and secure them properly.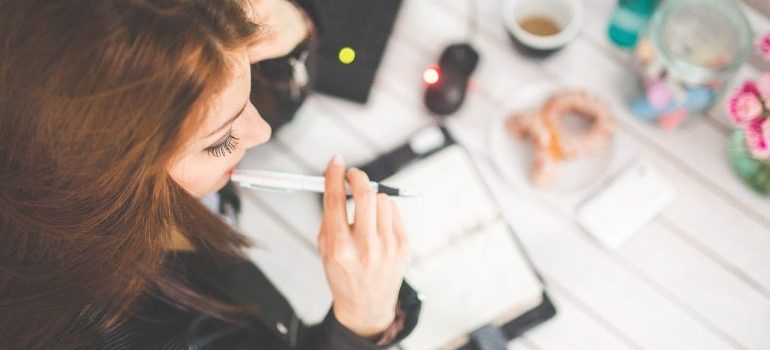 Use sturdy boxes and padding materials to protect fragile items, and consider labeling boxes with a detailed inventory. Utilize locks or security seals provided by the portable storage unit company to secure the unit itself. With the help of portable storage units, you can create a clutter-free environment while ensuring the security and protection of your valuable possessions.
The Power of Portable Storage Units for Redmond Home Sellers
For homeowners living in the city of Redmond looking to sell their homes, mobile storage units offer a valuable solution to declutter and streamline the selling process. It is important to create a spacious and organized environment to compete for a top-dollar sale. The ability to remove excess furniture, bulky items, and large belongings paves the way for an open and inviting atmosphere. In turn, that allows buyers to envision themselves in the space, leading to a faster and more profitable deal.
Furthermore, portable storage containers provide added benefits, such as storing seasonal items and decorations. Hence, it can ensure the security of valuables and simplify the overall home-selling process. All things considered, portable storage units can help declutter your Redmond home before selling it but also keep your new home organized and tidy long term!