How renting self storage saves you money when moving interstate
Interstate relocations are among the most expensive ones. Therefore, saving money is one of the primary concerns, whether you're moving your business or house. Now, you surely already know how you can save money on supplies and such. But, did you know that temporary storage Seattle movers provide can help toward that goal, too? That's right, self storage saves you money when moving interstate, regardless of the type of the move. This might seem strange, at a glance. But once you understand how and why it works, you'll never move without it again.
Cut once – cut twice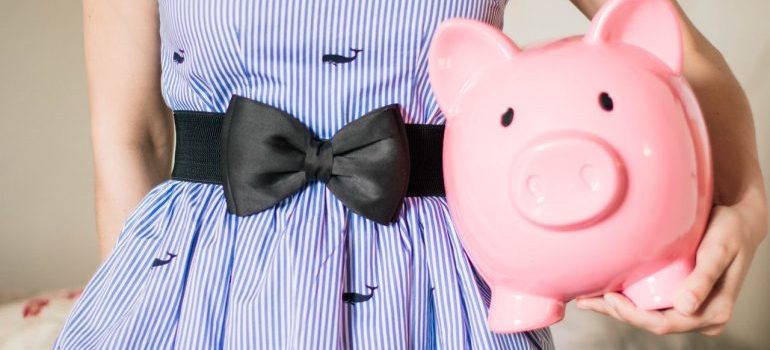 Interstate movers charge by the weight of the cargo as opposed to local movers that charge by the hour. So, if you lighten the load, the price will go down. Portable self storage allows you to do exactly that but with a twist. With self storage Newcastle containers, you end up paying even less to move your belongings. Since portable storage crates perfectly double up as shipping containers, they ship like ones, too. And, since shipping is cheaper than standard moving services, self storage saves you money when moving interstate not once – but twice!
Profit from clutter – before or after the move
Interstate relocations aren't cheap. Therefore, it stands to reason that you're looking left and right for ways to cut some costs. And the good news is that you can. However, this usually entails leaving some belongings behind or getting rid of them altogether. Both options are less than ideal and, quite frankly, a waste of money. But, if you declutter and sell all that excess, then it's a different story. Still, this creates another problem.
Namely, you'll have to spend hours organizing a yard sale or listing belongings at an online marketplace. Of course, this isn't as much of an issue if you have ample time on your hands. Unfortunately, this is often not the case when moving interstate. However, with self storage, you can do this after you move, at your own pace. No rushing, no throwing away your stuff, no money loss.
Preserve – don't replace
Downsizing when moving is an excellent tactical move. It lets you save money on rent and utilities in the long run. So, how does storage fit in here? Well, figuring out what to do with excess when downsizing often presents a challenge. Throwing it away is a waste of money, plain and simple. Selling it can net some profit, but not nearly enough to replace the item should you need it down the line. And, of course, stuffing all of it in a smaller home is neither healthy nor aesthetically pleasing. Door to door storage Seattle services turn all these negatives around. It keeps your belongings safe and out of the way while keeping them within reach. Therefore, you don't have to dispose of your items and repurchase them when the need arises. You retain all the convenience, without sacrificing comfort or functionality.
Find a perfect place – at your own pace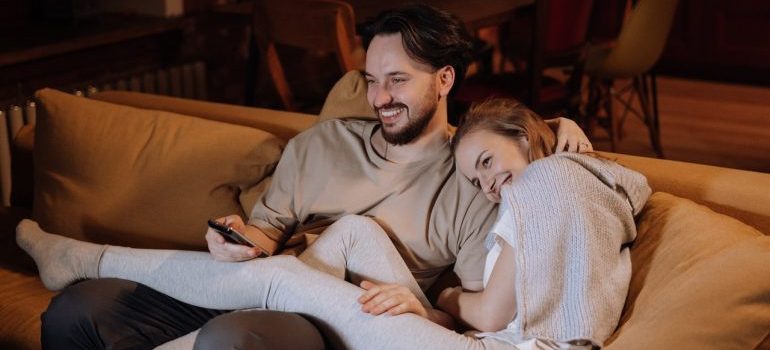 You moved to Lynnwood eager to start your new life. You found the apartment, brought all your stuff in… only to realize it doesn't work for you. It's too far from your job, commuting is hell, there are no amenities you need in the immediate vicinity. And now, you not only have to pay the steep rent while looking for a better apartment. You also have to go through all the pain of packing and moving – again.
But, not if your belongings are in a Lynnwood self storage facility. That way, you don't have to settle for anything less than ideal conditions. The first apartment can act as a staging area, while you're on the prowl for something better. You can get by renting a smaller place, pay less rent, and still have everything you need. And, once you find that perfect place – the majority of your belongings are ready to go! All you need to do is instruct movers to pick them up and bring them to your new place.
Sell faster – sell for more
Selling your old home often precedes moving. Now, since the US housing market is on fire, there's no doubt you'll sell fast. But, why not make it even faster, and more profitable, at that? Because, with self storage – you can.
Staging your house for sale is a challenging task. Customers don't want to see the place where you used to live. They don't want to see your stuff, your pictures on the walls, and your clothes on the hangers. They want to envision the place where they'll build their life. And that's impossible to do with your stuff getting in the way. But, with your belongings in storage, you can make your old home appeal to many more customers. That way, your house will remain on the market for a shorter period and the offers you get will increase, both in quantity and quality. Plus, you won't have to pay utilities, maintenance, nor real estate agent for longer than necessary.
Jumpstart your business without breaking your bank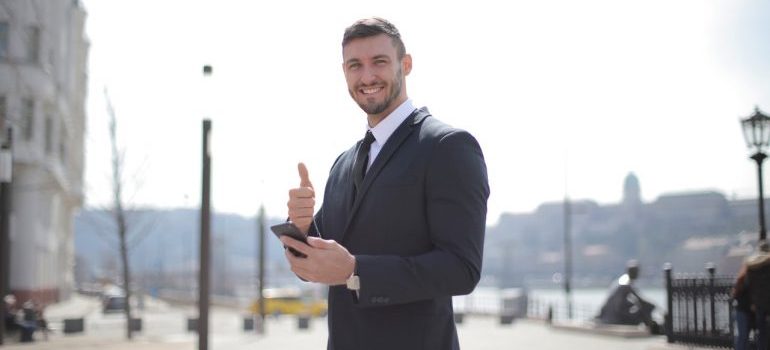 Relocating your business interstate is all about efficiency. You need to:
Prepare everything for moving, including supplies in your storage;
Vacate the old premises swiftly, so you don't have to keep paying rent for longer;
Find a new business space and occupy it with the same speed to restart your business, and;
You have to do it all in record time.
Each one of these activities results in an overall net loss. You lose money on downtime and packing supplies. Disposing of office supplies and materials is throwing money away. Buying new furniture is another money sink, even if you go for the minimalist office design. The list goes on and on.
However, you can circumvent these downsides with business storage Seattle moving companies offer:
Increase the speed and efficiency when preparing for the move;
No need to dispose of supplies, materials, or office furniture. They're coming with you;
Ship everything out, without wasting money, time, or energy;
No need to rent dedicated business storage at your destination – you already have one.
Therefore, self storage saves you money when moving interstate by increasing the efficiency and effectiveness of your relocation.
Save on your move and make it easier
Paying to cut the costs of the move does seem counterintuitive at the first glance. Still, no doubt renting self storage saves you money when moving interstate. But, what matters the same (or, arguably, more) is that it makes your move far easier. And, since interstate moves are, by themselves, challenging, every little bit helps, however counterintuitive it might seem.