How Seattle Mobile Storage Fulfills the Needs of Growing Families
Are you a growing family struggling with limited space? You needn't struggle any longer because we're here to help. By decluttering your home, you can create a more organized and spacious living environment. Seattle mobile storage fulfills the needs of growing families by providing a convenient and cost-effective solution for storing your belongings. With mobile units delivered to your doorstep, you can pack and store your items at your own pace. And there's no hassle of renting a truck or making multiple trips to a storage facility, either! Say goodbye to clutter and hello to a more comfortable home with Seattle mobile storage! In this post, our PortaBox Storage team discusses how mobile storage units can help growing families with renovating their homes, moving, and safely storing various items.
Keep your out-of-season clothing and gear fresh for a later date
Portable storage units are a convenient and practical solution for storing out-of-season clothes and gear. Whether you live in a small apartment with limited storage space or a larger home with a basement or garage, storing items that you only use during certain times of the year can quickly become a hassle. With Seattle mini storage, you can easily pack up items such as winter coats, boots, and snow gear and safely store them away until you need them again.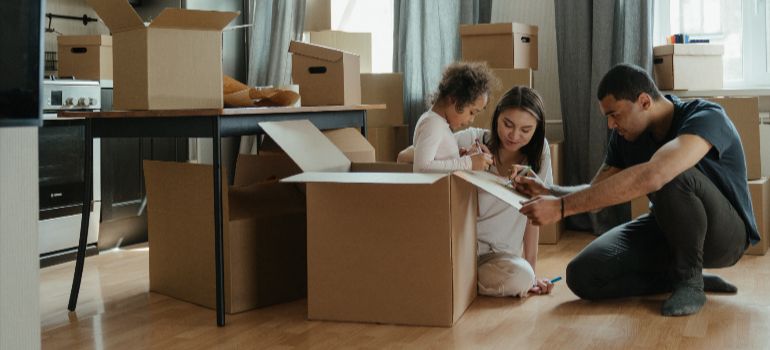 These units are then transported to a storage facility, where they're kept in safe and optimal conditions. Organize your items in the storage unit so you can easily find what you need when you need it. The frustration of sifting through boxes and bags to locate a specific item is now a thing of the past.
Seattle mobile storage assists growing families with an abundance of toys and baby gear
Over time, babies and small children accumulate gear such as strollers, car seats, high chairs, and a plethora of toys. Given this fact, overwhelmed parents may ask themselves: "Are there any portable storage containers for rent near me?". And the answer is yes! Seattle mobile storage fulfills the needs of growing families by offering a cost-effective alternative to parting with these items. These units are easily transported, provide ample storage space, and keep items organized.
Using portable storage units saves time, avoids clutter in homes, and provides quick access to items when needed. Storing toys and baby gear in portable storage units can also help families keep their homes clean and organized, making it easier to find and use the items they need. Additionally, using these units can prolong the life of these items by protecting them from dust, dirt, and other potential hazards.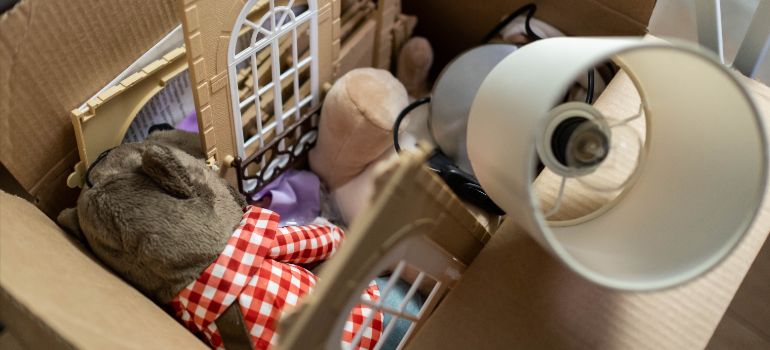 Free up your home by moving your large furniture to a secure portable unit
Moving and storing large furniture in portable storage units has several benefits. Firstly, it allows for a convenient and flexible storage option for any purpose. Be it lack of space, a move, or home renovation. Secondly, it reduces the need for heavy lifting and moving items multiple times, making it a more efficient process. And since the units are delivered to your doorstep, they offer easy access and reduce transportation costs.
Finally, these units offer a secure environment that protects your furnishings from damage or weather-related issues. Overall, utilizing portable storage for large furniture can simplify your life, protect your items, and provide peace of mind.
Renovating your home and creating dedicated spaces for growing families has never been simpler
Sooner or later, everyone has to remodel their home and renew its condition and esthetics. And as you may know, home remodeling can be quite a chaotic experience. Painting, tearing down walls, or installing new floors bring with them paint splatters, debris, and heavy-duty tools. During all this, your household items are exposed to all sorts of damage and staining. Unless, of course, you rely on self storage West Seattle for help! With it, you can keep items out of harm's way. And with more free space, work will be faster and more efficient.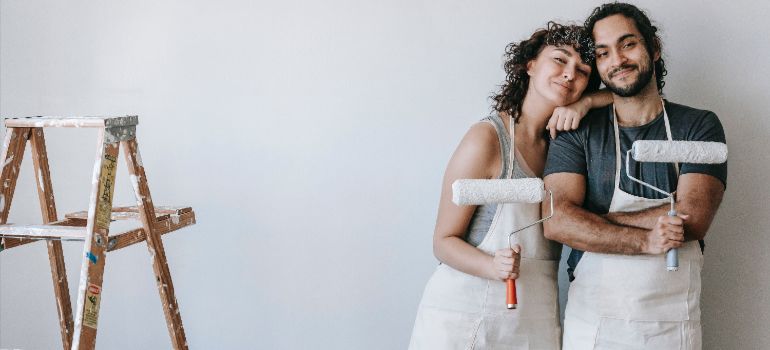 At the same time, renovating a home can be a great opportunity for creating new spaces. that meet their changing needs. Growing families may have needs for specific rooms, and portable storage fulfills them ideally. For example, a renovation project can create a dedicated space for a home office or a playroom for kids. By using portable storage during the renovation process, homeowners can relocate unused items, creating a fresh and functional area for the whole family to enjoy.
Keep your family heirlooms and your kids safe with Seattle mobile storage
It goes without saying that every family has a collection of heirlooms and other items of sentimental value. It also goes without saying that you'll want to keep these items safe at all costs. However, this can be a challenge if you have small children running around the home. If you leave these items out in the open, you'll soon learn how dangerous your child's curious little hands can be. Curiosity is perfectly fine as an integral part of growing up.
But, it is always better to prevent irreparable damage to your precious heirlooms. The best approach is to store your family photo albums, jewelry, and other sentimental items, in Newcastle self storage. More importantly, you'll also protect your little ones from injury, in case some of these items are sharp, or easy to swallow, for example. Reliable storage is the ultimate solution if you want to achieve unparalleled safety.
Seattle mobile storage fulfills the needs of growing families looking for a larger home
As a family grows, so does their need for space. Sooner or later, a time will come when you have to sell your current home in search of a larger one. Staging your home is the most effective way of achieving a great sale in record time. Fortunately, Seattle mobile storage provides an ideal solution for families who want to create a more appealing home.
When putting some of their items into storage, families can free up space in their homes and create a more open, inviting environment that potential buyers will find attractive. With Seattle mobile storage, families can easily access their stored items when they need them, making it easy to transition into their new home once the sale is complete. Whether you're looking to downsize or simply want to make your current home more appealing, mobile storage can be an excellent tool for achieving your goals.
Seattle mobile storage: The ultimate partner for your growing family's needs
With the ability to deliver and pick up storage containers right to the doorstep, Seattle portable storage offers a convenient and cost-effective way to keep belongings safe and organized. It is an excellent solution for growing families who need more space but do not want to compromise on convenience or affordability. Furthermore, families can benefit from the added flexibility and accessibility of having their items stored nearby. Overall, Seattle mobile storage fulfills the needs of growing families by providing a reliable, secure, and convenient storage solution that can accommodate their evolving needs.