How storage units reduce chances of injury?
No matter what you do in life, personal safety and the safety of others should always be a priority. Because of that, you will most likely be on the constant lookout for things that could improve your overall safety, both in your day-to-day life and in special circumstances. What you are soon bound to realize is that using a simple Ballard self storage container can have a positive impact on your safety. More precisely, it can reduce your chances of injury both during everyday life and during your relocation. So, if you are not sure exactly how storage units reduce the chances of injury, then you can stick with us to find out.
How do storage units reduce chances of injury in your day-to-day life?
Does it often happen for you to go about your day only to trip on a misplaced item? And how many times have you found yourself overwhelmed by the sheer amount of things you have in your home? If you find yourself thinking about how you could use some extra space, chances are you probably could. And that is when you ought to seek a reliable self storage Seattle unit. A storage unit will not only work wonders for your problem related to the lack of living space, but it will also take care of an unknown danger – getting injured by all the mess in your home. Let us elaborate.
People are prone to accumulating all types of things. You might feel sentimental at times, which will prevent you from throwing away items that you know are junk, for the lack of a better term. Too many such items in your home can impair your daily functionality to the extent that walking and moving without bumping into something becomes nearly impossible. All it takes is one little fall for a sprained ankle or something far worse. And where does a storage unit fit into the picture?
By looking into storage services and renting a unit that works for your needs and budget, you would get a safe place where you can keep all of your extra items. And the best part in that scenario would be the fact that you won't have to throw away any of your items, but you also won't have to keep living in a cluttered house. Moreover, storage providers have ensured that you also don't have to go out of your way in order to find a suitable unit. The best door to door storage Seattle has to offer will take all the hassle out of this process. Instead of going to a unit, a unit will be brought to your doorstep. What more could one want?
How do storage units reduce chances of injury during relocation?
Everyone knows that moving as an event is quite complicated and risky. Carrying around heavy boxes and furniture is just a disaster waiting to happen. However, should you wish to improve your chances of a safe move, one of the best things to do is look into storage solutions? Take our PortaBox services as an example. We offer portable storage containers that are grounded, making it easy for you to load your items. You won't have to climb any steps nor use any special equipment. You can walk into a unit, place your items where desired, and leave the unit. And how will this prevent your chances of injury, you ask? It's simple.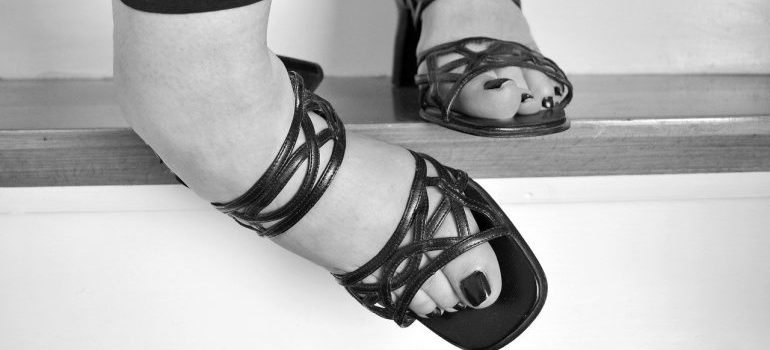 For starters, you can store all of your superfluous items that you think you can live without at the new location. With fewer items to transport, you will have a much safer move. Statistically, there will be fewer things that could go wrong. Secondly, some storage containers are designed to help you move with ease. You can have someone load the container with your goods, drive it from point A to point B, and unload it at the new location. Not only would you avoid all the hassle of renting a moving truck, driving it, and unloading it, but you would also get to avoid the part where you carry heavy things. And no lifting usually means no injuries and/or accidents during relocation.
Tips to help you keep your storage unit safe
Storage units, like all other things, need to be kept in proper order if you want them to be safe. We know that many people won't pay attention to the way they load their unit, or event to what they put in it. But there are a couple of things you ought to keep in mind if you want to ensure your unit is a safe haven instead of a dangerous place.
If you have to stack your items, pay attention to have many boxes you put in a stack. Anything more than three to four boxes will be too much.
Never store any flammable materials, ammunition, and living things, such as plants.
Limit the number of people inside a storage unit at the same time. Too many people in an already small space could cause some of the items to fall down.
As long as you take all the necessary measures of precaution, you shouldn't have any problems with your storage unit. In fact, storage units reduce the chances of injury in many different aspects of life, which is why they are a handy little invention. Feel free to contact a storage service provider near you and find out what type of services they have to offer. There are many different storage solutions out there – all you have to do is choose.