How to choose a storage container
There are various reasons why you might have a need for the self storage West Seattle residents and businesses trust. It might be that you are planning a relocation and you need to store your things in the safest way possible. Or perhaps you are looking to free up space in your household and are in need of self-storage to do so. Regardless of the basis for your storage needs, it is important that you choose a storage container that suits your needs best. And PortaBox Storage is here today to make that choice simpler for you to make. Here are some things to consider when choosing a storage container.
What makes a good storage container?
Although this question may seem a little vague or subjective, the answer is actually simple and straightforward. A good storage container ensures the absolute safety and protection of your belongings inside it while being convenient to access and cost-effective to rent. Your goals may vary depending on the scope and scale of your project but we have outlined a few suggestions below that seem to be universal.
What are the factors to consider before you choose a storage container?
Storage space
The volume of space you need is the first thing you must consider. You need to determine the amount of space needed for storage by analyzing the number and size of items that need to be stored. It really is not a good idea to choose an undersized storage option that forces you to move every item in order to access the specific items that you need. Therefore, one of the key qualities you should look for in a storage container is adequate space. To be completely sure that everything will fit, plan for just a little bit extra so that you are not taken by surprise by belongings not fitting. At the same time, you don't want to have too much extra space as you will find yourself paying more than you need to.
Items that you plan to store
The type of items that you need to store should guide the type of storage that you need to select. This is important to consider, as you may need to store sensitive belongings. That requires the selection of specialized Newcastle self-storage with excellent security and a temperature-controlled environment.
Level of security
If your storage container will be kept outdoors for any length of time, it is critical to ensure the safety of your items stored inside of it. It is appropriate to choose a storage container with a reliable locking system and weather-resistant features.
The option of valuation coverage
The fact that you have homeowner valuation coverage does not eliminate the need to ask your insurance company whether or not your items will be covered during storage. This is especially important if you need to store items of high value. Note that you have the opportunity to purchase the valuation coverage offered by the storage company WA residents trust if necessary.
Overall rental expenses
Be aware that the cost of storing containers is not the same across providers. Different storage companies often charge for the exact same storage containers differently. Be sure to identify all applicable costs before you make any rental commitments. Just as it is important to consider costs, it is also critical that you carefully select a reliable and trusted warehouse company to rent you a storage container or storage box.
What is the price of a storage container?
Nothing derails a storage-related project more quickly than an unexpectedly high price tag. It's advisable to ensure you have evaluated all your options before starting your project. This way you will minimize surprises and get the best value while making sure your belongings are safe and properly secured. While many storage seekers naturally gravitate toward familiar brands in the storage industry, this may not necessarily be the best choice for your project and your wallet!
Global or national brands often come with costly terms and conditions that can boost your storage expenses and restrict flexibility. Making sure that the price you pay aligns with the storage space you receive is a critical component of making an informed decision when choosing a storage container.
Where will my containers be stored?
Another important thing to consider when choosing storage containers is deciding where you are going to store your things. Saying that there are many storage facilities to choose from would be an understatement. However, not all facilities can offer ease of access to your personal or business belongings. Depending on what your specific project involves, you may need to store some of the things you need access to on a fairly regular basis.
Ask yourself this:
How often will you actually need to access belongings from your storage container?

How long will you require a storage container?

Is the warehouse where your storage container will be housed adequately convenient?

Is it important your storage container and belongings it contains be completely safe from both the elements and theft?
Pay attention to the company's reputation
One of the things you need to pay attention to is the
company's reputation in the market
. It pays to contact your friends and neighbors to get information on reputable companies they have used or heard about. You can also use online resources like
Google
. Another thing you need to pay attention to is the
level of service that the company provides
. Reputable storage companies regularly inspect the containers they rent, to guarantee their integrity and cleanliness.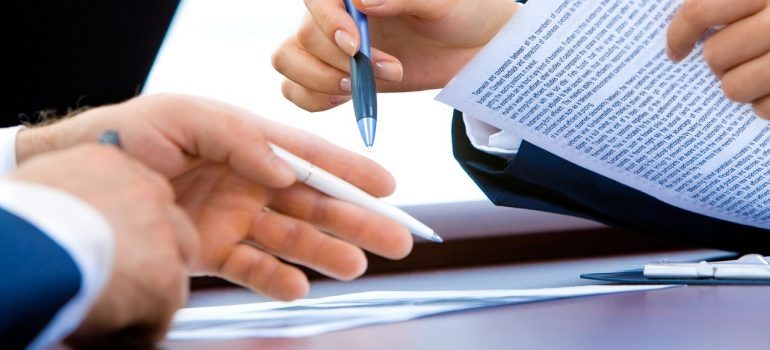 Ready to rent your storage container?
Ready to choose a storage container for your home or business? We would be happy to assist you with all your storage needs. As one of the leading Washington storage container rental companies, we have almost 30 years of experience helping our customers secure exactly what they need for portable container storage. Together with you, we will review your project needs, create a plan and cost estimate, and offer a storage solution that will suit you best. Use the form on our website to get a quote and book your storage container quickly and easily.