How to choose between different types of storage
The demand for storage units is on the rise due to its practicality and safety. Storage facilities are a convenient option for all of those who are in need of some extra space for placing their household goods. Not only they are convenient, but they are also secure and can keep all of your belongings safe for as long as you need it. But, since there are so many different types of these facilities, you will need to do your homework before renting one and learn how to choose between different types of storage.
If you are a first-timer, choosing the right type of storage unit might be a challenge for you. But, worry not, we are here to help you determine what type of self storage in West Seattle will suit you the most! We are here to keep you away from making bad decisions and spending more money than you need. You only have to keep reading and follow the tips we have prepared for you.
Things to consider when choosing between different types of storage units
Whether you are looking for a Lynnwood self storage facility to place your belongings while you are in between a move or you simply need some extra space during the remodeling of your home, you shouldn't rent the first storage you stumble upon. This isn't a process that shouldn't be rushed. Apart from many companies that offer storage solutions, there are also various types of these facilities which is exactly why you need to do your best to find a solution that suits you the most. And, in order to do that, there are some things that need to be taken into consideration during your search. Here are some of them.
Volume – Think about how many containers you may need to accommodate all of your items;
Length of time – Ask yourself whether you need to store your belongings for less or more than three months;
Location – If you plan to check on your storage unit often, consider getting a unit that is closer to your home;
Cost – Determine your budget before getting a storage facility and make sure to stick to it;
Temperature – Make an inventory list to see whether you will store some temperature-sensitive belongings;
Safety – Examine how secure is the facility you want to rent and whether there is any kind of surveillance;
Accessibility – How often are you going to need to get to your items?  Find a location that offers easy access.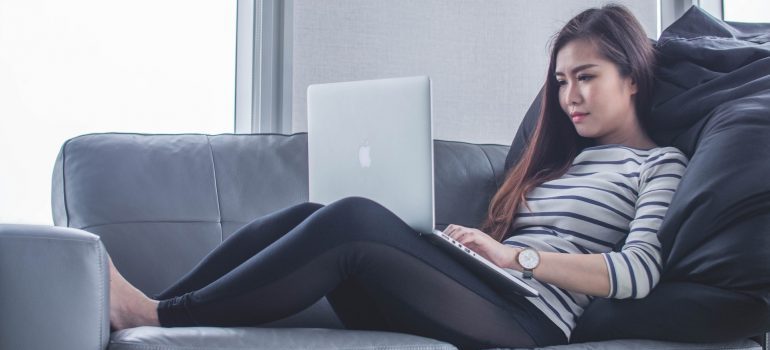 The most common types of storage facilities
Factors we have listed above need to be taken into consideration because they can help you determine what your needs are. And trust us, even if you need to just store away winter clothes, you will still have to choose your storage unit wisely. Only that way you can be sure that you will be placing your precious belongings in a safe facility.
Now that we have covered the basics, let's take a look at the most common types of storage facilities. We will write a bit more about them just to make the process of choosing between different types of storage as simple as 1-2-3.
Indoor vs Outdoor self storage
One of the most common dilemmas among people who want to store their items is whether they should choose indoor or outdoor facilities. If you too are struggling with this decision, you will have to learn more about how these two differ.
The most important difference between these two is where the doors are located. With indoor storage facilities, you have to enter the building first and then find your storage in a shared hallway. Since belongings are located inside the building, many find this option to be safer than storing items in an outdoor facility. On the other hand, outdoor storage facilities are a great option for those who want an accessible storage facility. If you choose an outdoor unit, you will be able to drive right up to it. You won't have to carry your belongings inside and outside the building since you will be parked right in front of your storage. For many people, the best solution in this regard is Portabox as it offers the most convenience for loading & access while providing the best safety in a secured warehouse.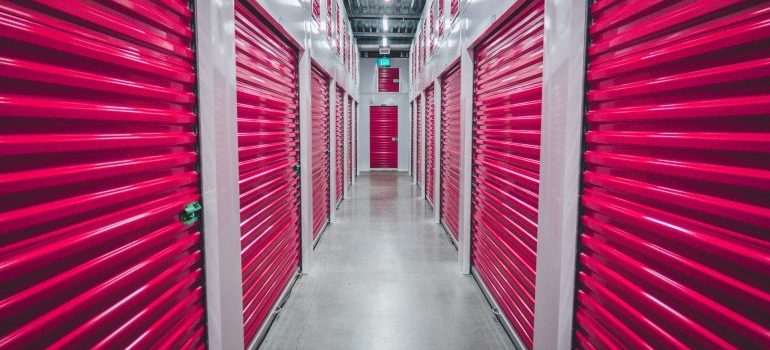 Short-term vs Long-term self storage
In order to choose between different types of storage units, you will need to determine how long you want to store. If you are thinking about storing furniture for a month or two, then you should rent one of the short-term storage facilities. However, if you need to keep your belongings inside a storage unit for more than 3 months, then you should opt for a long-term facility. Thus, consider the length of time, and you will know which option will suit you the most. It is as simple as that.
So, which type of storage unit are you going to choose?
As you can see, you can choose between different types of storage with ease… You only have to follow our tips! And, once you determine what kind of storage unit you need, contact us. At PortaBox Storage, you can find various facilities of the finest quality. Even if you are not sure what type of storage unit you should get, we will gladly help out. Choose us and place your belongings in a safe and secure place.