How to choose storage packing supplies
Storage is something that is intended to keep your items safe. However, you also need to protect your items from storage. Of course, the finest storage facilities offer near-perfect conditions for long-term safekeeping. Still, even the best spaces cannot keep your items from dust, for example. That is why your items need to be properly packed regardless of whether you are renting long-term or using temporary storage Seattle. Besides keeping your items safe, though, packaging has another purpose. Properly packed items take up less space, which means that you can rent a smaller storage unit and incur fewer costs in the process. Therefore, in this article, we will take a look at how to choose storage packing supplies properly.
First, get rid of the items that will only take up storage space unnecessarily
We already mentioned that packing your items for storage has two purposes – keeping your items safe and allowing you to store your items in a smaller space. However, if you want to rent modern and easy-to-rent self storage Bothell, you first need to declutter your inventory. Let's face it, the large number of items that people keep in storage is unnecessary. Those items are only taking up your space and forcing you to pay more as you need to rent a larger unit that can accommodate all those items. Therefore, your first task should be to get rid of the junk.
Of course, you are the only person who can determine what items you can remove. But concentrate on items that you haven't used for a while, items that are outdated like old magazines and instruction manuals, deteriorated furniture, etc. We understand that sometimes it is hard to say goodbye to your collection of old magazines, for example. But if you think about it, everything that is in those papers is something that you can find online today. And this is just one example.
Things to consider when choosing storage packing materials
Once you get rid of the unwanted items, you need to sort your actual storage inventory. Your goal here is to determine the number and size of packing supplies that you will need for keeping your items in Kirkland self storage. Also, you will need to consider the type of packing supplies that you need to acquire. Let's take a look at what exactly we are talking about.
The volume of packing materials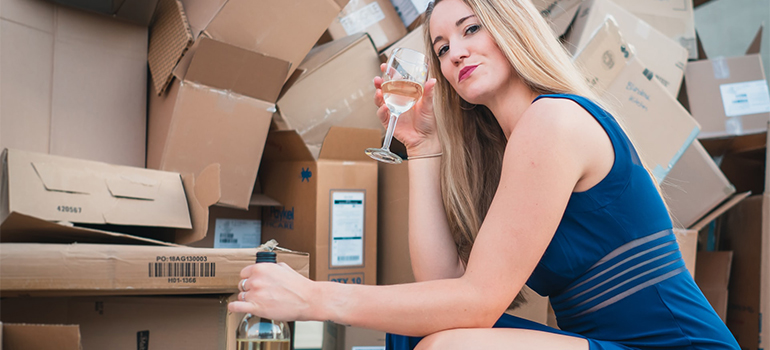 When it comes to the number of packing supplies, it can be difficult to determine. Especially if you are doing this for the first time and you do not have any prior experience with packing. So you have three options. You can try to determine it by yourself, you can use one of the available online moving box calculators, or you can contact your moving and storage company to consult with skilled professionals on how much packing materials to get.
The size of boxes
The next thing that you need to consider is the size of the boxes. Most commonly you can find small, medium, and large boxes. Smaller boxes are more suitable for heavier items like books, for example, while you can use large boxes for light and bulky items like beddings. Also, there are many specialized boxes that are designed for packing particular items. Therefore, you can find dish boxes, wardrobe boxes, boxes for mattresses, mirrors, floor lamps, light bulbs, flat screens, and more. Of course, some of those boxes are not so easy to find. So might need to be creative if you are packing a fragile item that you cannot find a specialized box for.
The type of boxes
Finally, you also need to think about the type of packing materials. Will you use cardboard boxes or plastic bins? Are you going to pack your clothes in a wardrobe box or you plan to use vacuum bags? Of course, there are other things to consider as well. When it comes to cardboard or plastic dilemma, plastic provides much better protection but it is much more expensive. Therefore, we suggest that you use plastic bins only with those items that you think need a higher level of protection.
For example, plastic boxes are better for keeping electronic devices as they can protect your items from moisture too, and they are sturdier than the cardboard options. Those are the most important things that you need to think about when you want to choose storage packing supplies.
Consider in-storage conditions
Finally, one of the things that can be very important when you are trying to choose storage packing supplies is the conditions in the storage facility that you are using. Some storage facilities offer climate-controlled storage units that offer near-perfect conditions for many types of items. On the other hand, there are many companies that are not maintaining their facilities properly so you can have problems with moisture, pests, temperature fluctuations, etc.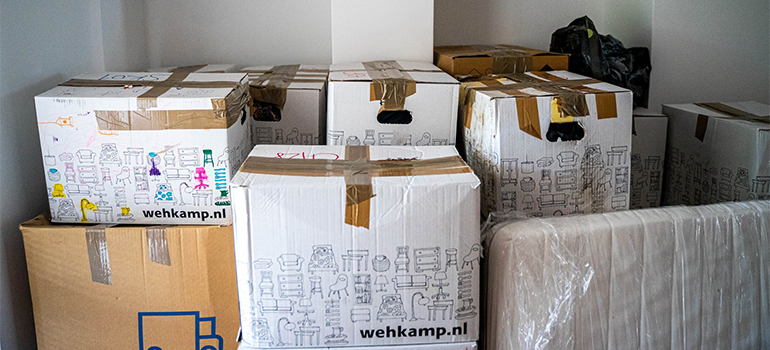 Of course, the poorer conditions mean that you will have to use better packing materials. Of course, we always suggest that you do your research well and try to find a storage company that cares about its customers and rent a storage unit there. Still, it all depends on how important your items are to you and whether you are willing to spend a few dollars more in order to provide your items with proper conditions.
Take time to make your choice, even if you are using short term storage
As you can see, there are many things that you need to think about when you want to choose storage packing supplies. Remember that by not doing this the right way you are jeopardizing your items even when you are storing short term. That is why we suggest that you go through all these steps before you make a final decision.