How to Choose the Right Mobile Storage Rental Company
Are you in the midst of a moving process, a renovation project, or simply in need of extra storage space? If so, you've likely considered renting a mobile storage unit to store your belongings conveniently. However, with numerous options available, selecting the right mobile storage rental company can be a true challenge! PortaBox Storage experts aim to alleviate your concerns and help you discover the traits of a reliable mobile storage provider. We will help you make an informed decision that ensures you choose the right mobile storage rental company. And ultimately, ensure the safety and security of your belongings.
Understanding Your Storage Requirements and Considerations
To choose the ideal mobile storage rental company, it is essential to have a clear understanding of your storage demands. Start by determining the specific requirements, including the size and quantity of items you need to store. Take inventory of your belongings, considering their dimensions and any special considerations. This assessment will guide you in selecting the appropriate size and type of storage unit.
Consider important factors such as the duration of storage, accessibility, and any special requirements. Determine whether you require short-term or long-term storage and assess how frequently you will need to access your items. Factor in any specific requirements, such as temperature control for sensitive items or enhanced security measures for valuable possessions.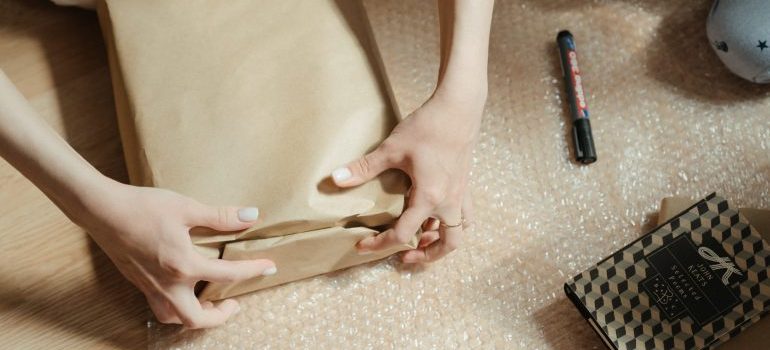 Thoroughly evaluate your storage needs and consider these vital factors in order to choose the right mobile storage provider. Once you do find one that aligns with your requirements, it will ensure a seamless and satisfactory storage experience. You can always simply start by looking for "portable storage containers for rent near me" and get more information about the ones in your area.
Exploring Mobile Storage Rental Companies: A Guide to Effective Research
When it comes to finding the right short term storage Seattle rental company, conducting thorough research is paramount. Following these steps will help you gather valuable insights and make a sound decision:
Conduct thorough research. Start by exploring local mobile storage rental companies in your area. Look for a variety of options to compare and consider. Take note of their websites, services offered, and any additional information available.
Seek recommendations and insights. Reach out to friends, family, or acquaintances who have utilized mobile storage services in the past. Their firsthand experiences and recommendations can provide valuable insights into different companies. Additionally, consider checking online reviews and testimonials from reputable platforms to gather a broader range of perspectives.
Consider important factors. While researching, pay attention to factors such as reputation, experience, and customer service track record. A reputable company with years of experience in the industry is more likely to provide reliable and satisfactory service. Look for indications of excellent customer service, responsiveness, and overall customer satisfaction.
Ensuring Secure and Reliable Storage Solutions When Choose the Right Mobile Storage Rental Company
When deciding on a mobile storage rental company, it's crucial to evaluate the quality and features of the containers as well as the facilities they are stored in. Assess the containers' condition, looking for signs of wear or damage, to ensure they are well-maintained and structurally sound. Consider container features such as weatherproofing, durability, and security, ensuring they can protect your belongings from environmental factors and provide robust locking mechanisms. Additionally, match the containers to your specific storage requirements, ensuring they offer sufficient space and configuration options.
Pricing and Rental Terms: Maximizing Value for Your Storage Solution
Choosing options for self storage Bothell offers requires you to consider the pricing and rental terms to ensure you get the most value for your storage needs. Compare pricing structures and rental rates among different companies, taking note of any additional fees like delivery or pickup charges. Evaluate rental terms, including minimum rental periods, flexibility, and potential penalties. Look for a company that offers flexible rental options and conforms to your specific requirements.
Additionally, consider value-added services or discounts provided by the rental company to maximize your savings. Carefully assess both pricing and rental terms, so you can find a mobile storage rental company that offers the best value for your investment.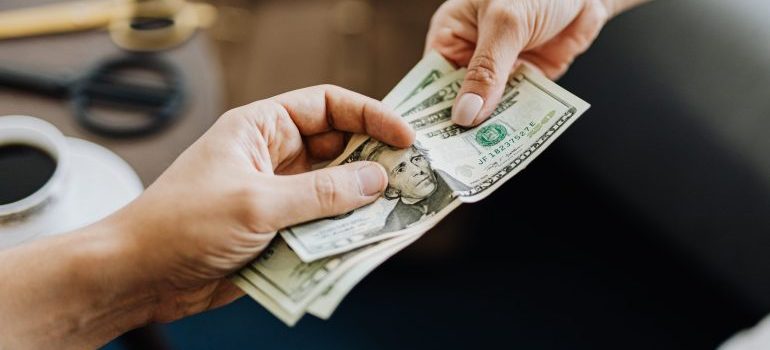 Accessibility and Delivery Options: Seamless Access to Your Mobile Storage Solution
When it comes to selecting a mobile storage rental company, it is crucial to prioritize the accessibility and delivery options they offer. Take the time to assess the various accessibility choices available, such as on-site access or delivery to a specific location. Additionally, consider the availability of delivery and pickup services, paying attention to factors like scheduling flexibility and logistical considerations. Furthermore, evaluating the company's geographic coverage is essential to confirm that they cater to your desired area.
Ensure a Positive Rental Experience When You Choose the Right Mobile Storage Rental Company
When selecting a mobile storage rental company, it's essential to prioritize the level of customer service and support they offer. Follow these steps to ensure a positive rental experience:
Evaluate customer service. Assess the rental company's reputation for customer service and support. Look for feedback from previous customers to gauge their satisfaction levels. A reliable rental company will prioritize customer satisfaction and have a track record of delivering excellent service.
Consider responsiveness and communication. Determine how responsive the company is to inquiries or issues. Look for a rental company that is readily available to address any concerns or questions you may have. Evaluate the ease of communication channels such as phone, email, or live chat to ensure smooth and efficient communication.
Check for additional assistance. Inquire whether the rental company provides assistance with the loading and unloading of items. Some companies offer services such as providing labor or equipment to facilitate the process, which can be a valuable convenience factor.
Insurance and Liability Coverage: Protecting Your Stored Belongings
Ensuring the safety and security of your stored belongings is paramount when selecting a mobile storage rental company. One crucial aspect to consider is insurance and liability coverage. Start by inquiring about the insurance options offered by the rental company. Understand the terms and conditions, including any limitations or exclusions, to make an informed choice.
Assess whether the provided coverage is sufficient or if additional insurance is necessary to protect your items adequately. Consulting with your insurance provider can help explore supplemental coverage options.
Gaining Insights from Past Customers Helps
Harnessing the experiences of satisfied customers can be a valuable asset in selecting the reputable Mill Creek self storage solution. They provide invaluable insights into the rental company's reputation and customer satisfaction:
Seek out references or testimonials. Begin your research by requesting references directly from the rental company or searching for testimonials on their website or reputable review platforms. These firsthand accounts can offer genuine perspectives on the company's service quality and reliability.
Connect with previous customers. Take the initiative to connect with the provided references. Engage them in conversations to delve deeper into their experiences, asking about their overall satisfaction, the level of professionalism they encountered, and any specific highlights or concerns they may have had.
Feel free to tap into the experiences of satisfied customers through references and testimonials. It will help you make a reasonable judgment and choose a portable storage provider that has a proven track record of customer satisfaction.
Secure a Seamless Storage Journey
Thorough research and evaluation are crucial to ensuring a successful storage experience and the protection of your stored belongings. Follow the provided guidance, gather insights, and choose the right mobile storage rental company that suits your unique conditions best. Do so, and you can embark on your storage journey with confidence and peace of mind.