How to convert your garage into a gym
The garage is a multi-functional area in every home. Despite its primary purpose of parking your car there, a lot of people also tend to use it for storing extra items. Every once in a while, people will get a great idea of converting their garage into a room with a specific function. And at one point or another, we all want that at-home gym experience. So, if you have been wondering how you can convert your garage into a gym, you are certainly not the only one. We here at PortaBox Storage Seattle have some experience with the matter, given how many people choose to rent storage when doing home remodeling projects and in need of extra space. So, let's explore how best to handle this undertaking.
How to convert your garage into a gym in a few simple steps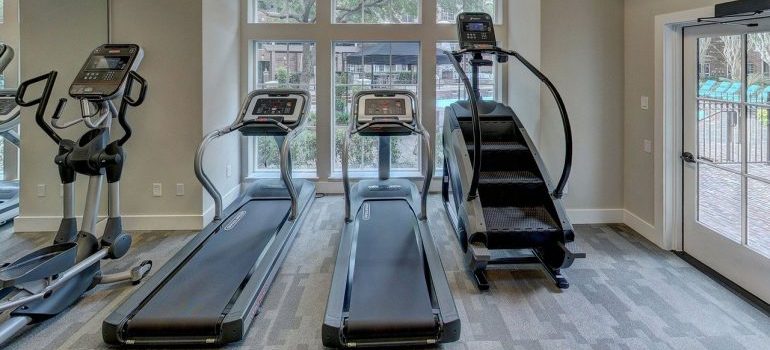 Now, to start off, you need to understand that this is not going to be an easy project. You will have to put some work, effort, and funds towards building a gym. But when you take a look at the bigger picture, you'll notice that the entire process can be broken down into five simple steps:
1. Clear out your garage
How much time you will have to dedicate to this initial step mostly depends on how cluttered your garage is. The more items you accumulated in your garage over the years, the longer it will take you to declutter it all. However, if all you have in your garage are some essential items that you couldn't find room for in your home, then you have an easy solution in front of you. You can find reliable storage pods Seattle where you can keep your items safe and sound. Most importantly, you can clear out your garage while also keeping all of your items at arm's reach.
Moreover, there's always the option of selling your items by organizing a garage sale. Think about it – every dollar you earn can be put into purchasing brand new gym equipment. Whether you sell, keep, or donate mostly depends on your personal attachment to your items or the lack of it.
2. Use your space in the best possible way
We don't know how big or small your garage is. But we guess that you are not working with unlimited space, like the majority of people. Luckily, that doesn't have to be an obstacle to you having the gym of your dreams. After you have cleared out all of your junk and placed your surplus items in self storage Boise, you now have some brainstorming to do. Take a good, realistic look at the space you have. Try to envision the best plan for the area.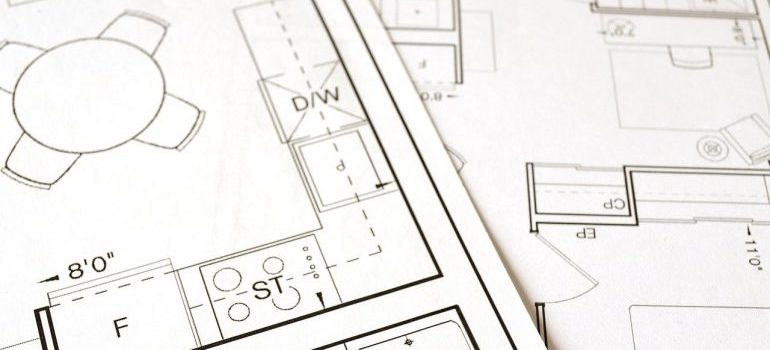 Your job is to come up with a floor plan that will help you maximize the space you have. Of course, you can always seek out professional help, such as the one you can get from an architect. However, you are probably already capable of planning out your garage space. You just need to put some thought into it.
3. Focus on functional machines when converting your garage into a gym
It's completely understandable that you would want to own every piece of equipment that you have ever seen. Most of us think that a treadmill is a staple in every home gym. Sure, most people will get great value from it – but not everyone is the same. When converting your garage into a gym, you need to focus on your own body. Since you won't be able to put dozens of machines into your home gym, it's best to focus on those machines that you already use at the gym. If you know that something works for your body, then why change it?
Bear in mind that you can never go wrong by adding some basic workout equipment into your space:
Kettlebells.
Dumbbells.
Body bands.
Jumping rope.
These are all examples of popular gym equipment that is always trending.
4. Adjust the space to yourself
It doesn't matter whether you are a fitness enthusiast or someone that is just starting to work out – everyone has those days when they don't feel like hitting the gym. And that's normal. But sometimes those days can turn into weeks, at which point it will be hard to get back to your routine. So if you want to give yourself a little incentive to keep yourself active on a regular basis, then you might want to do some decorating.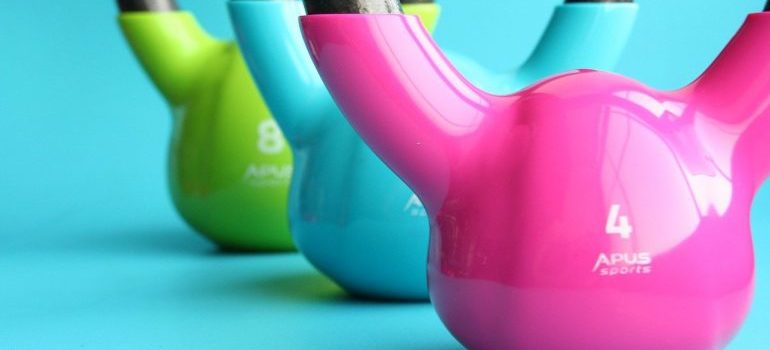 Have you ever stored some decorations and knick-knacks in a Bellevue self storage unit? Then you might already have everything you need. You can use old decorations, such as vintage posters, or you can buy brand new stuff. The point is to turn your gym into an appealing area that you will want to spend time in. So don't hesitate to adjust the space to your own needs, wishes, and preferences.
5. Think about your climate
It's very important for you to be in a room with a comfortable temperature while working out. That's why you must think about your climate. If you live in a warm area, it would be good to invest in air conditioning. Likewise, if you live in a cold area, don't forget about central heating. You don't want to work out in a room that will be too hot, but you also don't want to freeze.
Ultimately, how much work and effort it will take to convert your garage into a gym depends on many different variables. But, in most cases, this is something that can be accomplished in a matter of days if you put your heart and soul into it. Besides, it's in everyone's best interest for you to get this process over with as quickly as possible so that you can start working on your summer body right away.