How to create an inventory for your storage
There are a lot of people out there that hesitate to use a storage unit as they are not sure they will be able to keep track of everything that's inside the unit. If you are among those people, then this guide is particularly designed for you. PortaBox Storage Seattle is here to share a few essential tips that will help you create an inventory for your storage unit in the best possible way. It doesn't matter whether you have rented residential or business storage Seattle – these tips apply to all types of storage units.
Use a spreadsheet to create an inventory for your storage
Using spreadsheets is the first step to keeping track of your items while inside a Lynnwood self storage facility. And it goes without saying that this is also the easiest and most convenient way to categorize your items that are placed in storage. All that you need is a personal computer and Excel spreadsheets. You can even create a spreadsheet on your phone or tablet, to have it handy no matter where you are. Feel free to create a spreadsheet that will keep an inventory of your items as soon as you put your items in storage. You will have a detailed insight from the very start. That way, you will avoid any unwanted doubts or stress over misplacing your belongings.
Also, bear in mind that you should update your spreadsheet as soon as you alter the contents of your unit. It doesn't matter whether you bring something in or take something out. Every change ought to be reflected in your list.
Take photos of your items
It goes without saying that it's best to have a written record of everything you've put inside your temporary storage Seattle unit. Taking photos of it can quite useful as well. Every person that has rented a storage unit is prone to storing dozens of boxes with small trinkets in them. And it's precisely those trinkets that are so difficult to keep track of, yet they make a lot of mess. If you are planning to create an inventory for your storage, it goes without saying that you can't focus your efforts on large pieces only. You also have to include all those small items that are so easily overlooked and forgotten. That's where photos enter the scene.
It's recommendable to get your camera ready and take photos somewhere between ordering packing materials and putting your items inside moving boxes. Once you seal the box shut, there really is no point in taking a photo of it, is there?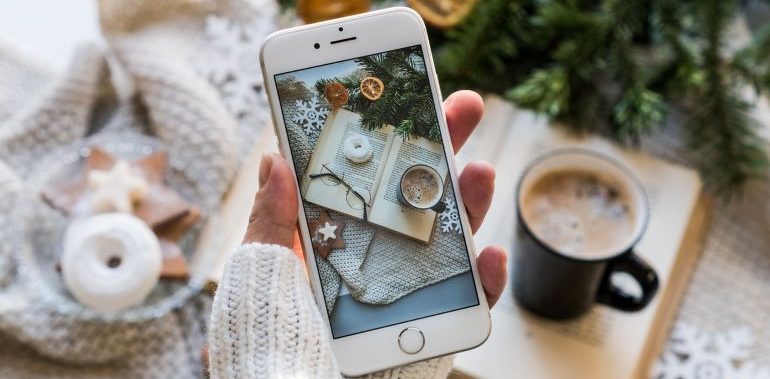 You should make a special note that photos will have another role in the entire storage process – they will serve as a safety net. If any of your items get damaged while in storage, you will have proof that they were in perfect shape when you stored them. Although, if you are taking photos for valuation purposes, it's crucial that you take them from different angles. Just so that you could document all possible scrapes and damage.
Label your boxes when creating an inventory for your storage
Have you ever relocated before? If the answer is yes, then you must know how important it is to label your moving boxes. Putting that label on a box is equally important when placing your items inside a storage unit. Clearly, you won't be able to write the entire content of a box on the side. And that's not even expected of you. After all, that's what spreadsheets and photos are for. But what you should do is put a label such as FRAGILE ITEMS or IMPORTANT DOCUMENTS on a box. What will you achieve by doing that?
For starters, you will have a visual of where your items are as soon as you walk into your storage unit. So if you ever have to take something out, you won't have to spend an hour rummaging through every box. And if you want to be more detailed when creating an inventory for your storage unit, you can assign every box a specific number.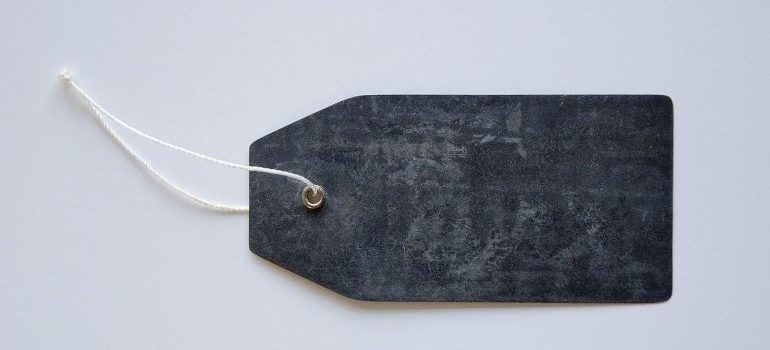 Open your Excel spreadsheet once again and write down a detailed list of everything that can be found inside box #1 – you get the gist. Detailed and organized as it is, this method will take up a good deal of your time. But when you create the initial way to document everything you store, maintaining that list later on will be much quicker. And you'll have a complete insight into your unit for as long as you are using portable self storage services in Seattle. We think that makes your time well-spent.
Consistency is key for this process.
We understand that worrying about storage inventory might seem ludicrous, especially when compared to other aspects and worries that accompany your daily life. But you must know by now that consistency is the key to success in just about anything in life. And it's no different when it comes to the inventory of your storage unit. You will have to be consistent and update your inventory every time you visit your storage unit. If you start taking items inside and outside of the unit without updating your spreadsheet and photo book, you are soon going to be faced with an uncontrollable mess. That would be a shame considering how much time and effort you have put into the process.
If you are still wondering why you should create an inventory for your storage, just think about all the time you will save in the future. Sure, you might have to clear up a day or two in order to go through your items and make an inventory. But from that point forward, you won't have to wonder where your items have disappeared and whether or not they are inside a storage unit. You'll have the answer at your fingertips.