How to create your moving out checklist
Whether you are moving for the first time or you are a frequent mover it is important to plan everything properly. If you don't have a plan many things can go wrong. Therefore, in order to make the relocation easier for you and your loved ones we have prepared a small guide on how to create your moving out checklist. If you follow this checklist, you will have a seamless moving experience, and you will be enjoying your new place before you know it. So let's get started! 
It's important to have a moving out checklist
Creating a moving out checklist is simple and we will show you how to do it. You can always add other things to the list, however, the things that you will find here are the most important ones that you need to do before the moving day arrives. Without further ado, let's take a look at our checklist, so that you can get inspired and create one yourself.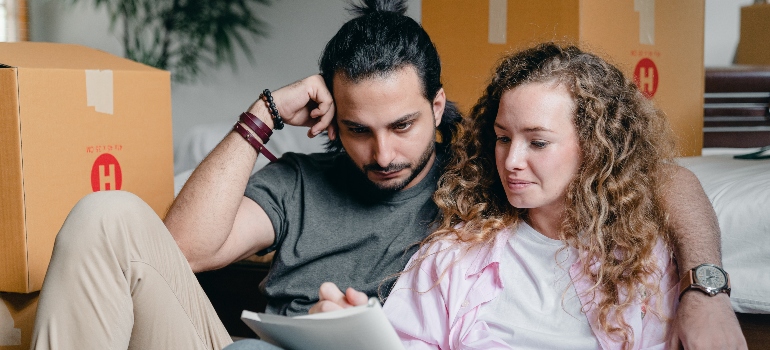 Calculate your moving budget
Budgeting is one of the most important things when it comes to moving. This is why we have put it on the top of our list. You don't have to prepare a spreadsheet with dozens of columns, of course, unless you want to. Instead, you can do it the old-fashioned way, with just a simple pen and paper. Do the math and see what can you spend on the relocation and PortaBox Storage. Therefore, make sure to add budget creation to your list. 
Contact a moving company
The next thing to add to your list is finding the movers. There are many companies out there, but not all of them are trustworthy. Therefore, make sure to check if they are a BBB-approved company. Share the details of your relocation so that your movers can plan the move better. You can also request a free estimate so that you can know the exact cost of their services.  
Look for a safe storage
If you need a safe space to keep your items for a certain period, you can go online and type portable storage containers for rent near me. You will find many different storage options. If you want to have a bit more information about the conditions feel free to contact a storage company, they will be more than willing to explain everything.  
Start decluttering
Another important thing on our moving out checklist is decluttering. People tend to keep things that they never use. This is why getting rid of the clutter before you relocate is important. There is no point in keeping stuff that no longer serves you. Plus moving out is the perfect opportunity to go through your things to see what you have. You will be able to save money. The lesser items you have the lower the moving bill. Items that you decide to keep can always go to the Bainbridge Island self storage. You can leave items that are meant to go to storage all in one place, and start getting rid of the rest.  
Find packing supplies
There are many places where you can get packing supplies. No matter where you decide to get them you need to make sure that they are of good quality. Low-grade packing supplies are not going to protect your items correctly, which can cause them to get damaged. Moreover, you will need to buy a lot of them. Both to pack your items that are coming with you and the items that are going to the Seattle mini storage. The more you buy the better. This way you will avoid going back to buy more in the middle of the packing.  
Start packing
You should start packing at least a week or two in advance. Packing takes time, therefore in order not to rush it's better to start early. Start with packing the items that you don't need at the moment, like seasonal items. A good packing method you can follow is packing room by room. You are less likely to forget to pack certain things, and the whole packing process is more organized.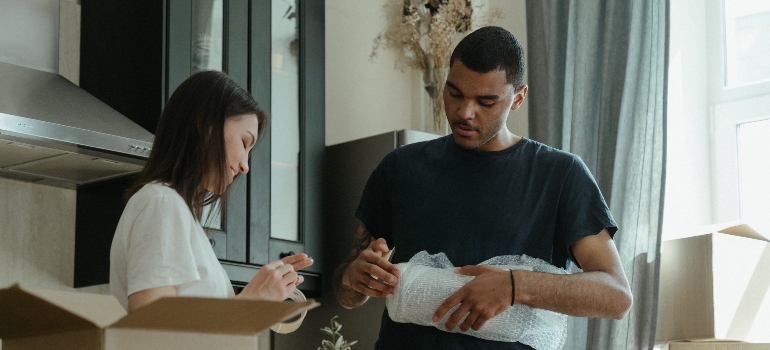 Change your address
The least favorite part but one of the most important that you need to have on your list is the change of address. Contact your current utility companies to notify them about your move and contact the new ones so that your new place is fully functional when you arrive.  
After that contact government agencies like IRS, DMV, and voter registration office and provide them with your new address. Once you are done, contact your bank and cancel any subscriptions that you might have. 
Prepare an essential bag
One day before pack your essentials bag. Here you can pack your documents, change of clothes, some hygiene products, some snacks and other things that you might need during the move and on the first day when you arrive at your new place. 
Defrost your fridge
Make sure to write down things you need to clean, like your fridge so you don't forget. To prepare your fridge for the move first you need to defrost it and then clean it. This will make the packing and transportation of your fridge easier. Plus, it will be ready to use in your new place. You will not have to clean it again. 
Book a move-out cleaning service
Before you give back the keys to your landlord you have to clean your place. You can do this alone, if you have the time and energy, or ask your friends and family to give you a helping hand. However, if you didn't want to be bothered or you simply do not have time to clean everything you can book move-out cleaning services. Some moving companies offer this service, so check with them before you start looking elsewhere.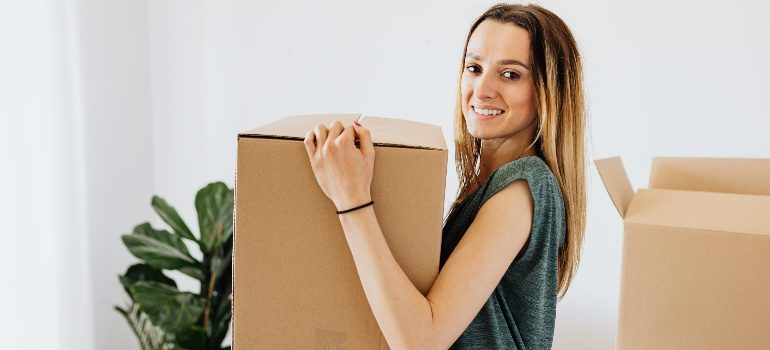 Moving day
Get up early and get ready to greet your movers. If your car is parked in front of your home, consider moving it down the street so that movers can park the moving truck as close as possible to your home. This will speed up the loading process. With good movers, you will not have much to do, and the entire process will go smoothly.  
Conclusion
We hope that we have succeeded in showing you how to create a moving out checklist. By following it you will have enough time to execute all the moving tasks without rushing them. Moreover, our checklist will help you stay on track, which will help you stay organized. With a good organization you will have a stress-free moving process, so do not worry. We wish you happy moving!