How to ensure a smooth move to Newcastle WA
The decision to move to Newcastle WA is an easy one. This Seattle suburb is one of the best places to live in all of Washington, perfect for both families and young professionals. But the relocation to your new home might not be quite as easy as the initial choice of location. After all, there's a reason why moving is considered one of the most stressful experiences in a person's life. You'll need to buy a new house, hire a moving company, arrange for self-storage Seattle, gather packing supplies and put them to good use, and more. The to-do list seems endless! But believe it or not, there are ways to ensure your relocation goes smoothly. The key is to be organized and prepared.
Do your research before moving
Moving is always going to be a big change. Even if you're just moving locally, you'll still have a whole new home and neighborhood to get used to. And if you're moving to another city or state, there will be even more differences to consider. While it is impossible to really get to know a place before you experience it first-hand, doing some research in advance will ensure you know what to expect and make it easier for you to adapt. So here's a quick rundown of the most important facts about Newcastle:
Newcastle is an affluent suburb of Seattle in King County
between 11,000 and 12,000 people live in Newcastle
it is a safe area with a good job market and low unemployment
the housing is more expensive than the national average
the median income is also significantly higher than the national average
excellent public schools and a lot of outdoor activities make it an excellent place to raise children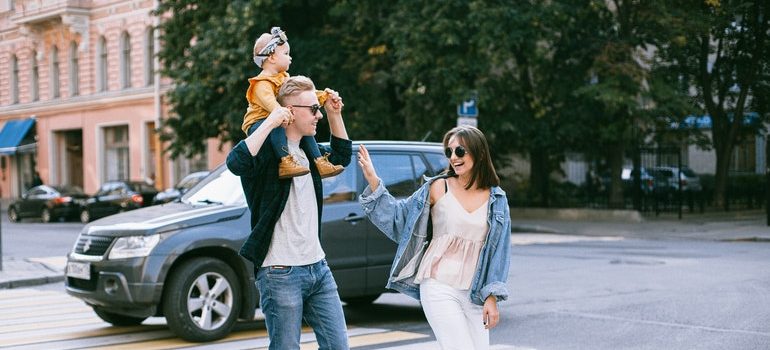 How to move to Newcastle WA without any fuss
Before you get to enjoy everything that Newcastle WA has to offer, you need to first get there. Whether you've done this before or not, moving always seems like a daunting task. But there are certain things you can do to ensure that your relocation to Newcastle goes smoothly.
Start on time and don't procrastinate
The first thing you need to keep in mind is that there is no time to waste when you're moving. You will have a lot of things to do, from hiring movers and arranging for Newcastle self-storage to packing and transferring utilities. And each of these tasks takes time (often more time than you expect it to). So it's crucial that you start preparing for your relocation early. If you start working on time, you'll have more than enough time to do everything you need to without rushing or stressing yourself out and you'll feel much better after the relocation because you'll be able to do things at a comfortable pace that lets you rest from time to time.
Make a plan and follow it as much as possible
Because there is so much to do, it is incredibly easy to get overwhelmed and start forgetting important things. You mustn't let this happen because that way lies disaster. So to avoid packing at the last minute or not being able to find movers because they're all booked up, make a to-do list or timeline for your relocation. Remember to include not just major tasks like finding a real estate agent or hiring movers but also little things you might otherwise forget like decluttering or gathering packing supplies. Ideally, you'll want to stick to your plan as closely as possible. But it's best to think of it as a blueprint for your ideal Newcastle relocation – if something goes wrong and you need to change things up, be flexible.
Get professional assistance for your move to Newcastle WA
DIY relocation is certainly possible when you're moving locally. But even then, it is much harder than moving with the help of professionals. So if you can't put in the time and work necessary for moving by yourself or you simply don't want the stress that comes with it, look into the offer of moving services in your area. The price of hiring experienced and knowledgeable professionals is worth it because your relocation will be significantly smoother with them on your side.
Don't underestimate the packing
If you're not relying on professionals to do the packing for you, then you need to set aside a bit of time to do it yourself. Packing for a move can take weeks. If you're putting some of your stuff in storage during that time or packing things that are already in storage for a move, you'll need to take that into account as well.
Don't underestimate how long this process takes – you'll need a few weeks to take care of everything properly. To make it easier on yourself, donate some of your stuff. You'll have less to pack and move and you'll get rid of clutter before you even bring it into your new home.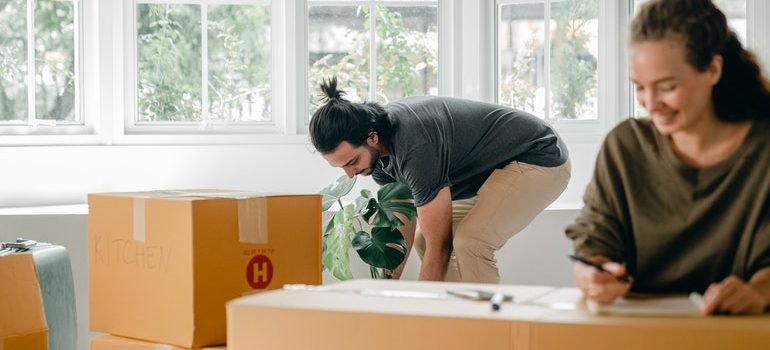 Remember to take good care of yourself while moving
While it is important to stay focused during relocation, you mustn't forget about your own well-being. Don't overexert yourself or you could end up sick or injured. Instead, take the time to rest and sleep regularly. Eating healthy will also help you keep your energy up. Finally, pay attention to how you're feeling. Mental health is just as important as physical during a move. Try not to stress too much and be ready for the post-relocation blues.
Start off on the right foot after you relocate
Your move to Newcastle WA is not over once you arrive at your new address. You still have to settle in after that. Start by unpacking and making the house feel like home. Then, get to know your new neighborhood and the rest of Newcastle. This will help you feel more comfortable and welcome in a new place. Finally, remember to be social. Go out, meet people, make friends, throw a housewarming party, and say yes to other people's invitations. Relationships with others make us feel like we belong so they're an important part of settling into a new home.