How to ensure your items are safe in storage
Have you decided to rent storage space? Is this your first time renting one? Then know that storage units, containers, and facilities in general need to be well-maintained at all times. Our team at PortaBox Storage has prepared a guide on how to ensure your items are safe in storage. Choose your storage ally and advisor wisely and have peace of mind knowing that your belongings are always in a secure and clean place.
Why do you need extra storage space in the first place?
The reasons for renting storage are many. The benefits of using one are priceless since you'll save both time and money and ensure the long-term safety of your items. Whether you need to declutter your belongings, live in a temporary home, or are moving somewhere, storage is the best solution to have your staff organized. If you still wonder why you need to rent storage, check out the following:
You'll save space at home.
Your items will be close to you.
You can organize your floor plan better, especially if you need to rotate the furniture.
There's no heavy lifting involved.
You can use extra storage for seasonal items.
Perhaps most importantly, self-storage is a cost-effective solution. You won't have to pay a large amount of money to enjoy all the above-mentioned benefits.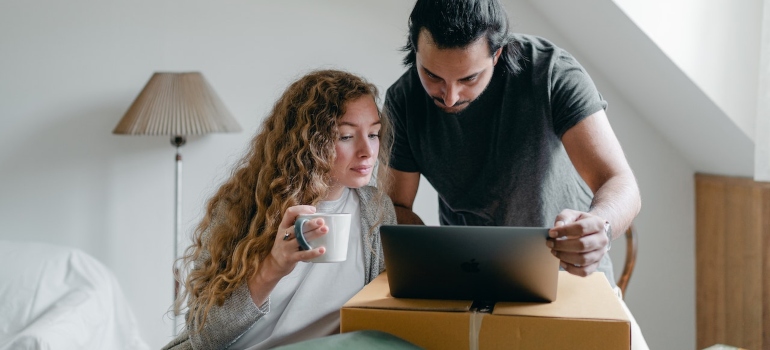 The well-maintained facility is a guarantee of safety
To ensure full protection of your belongings, it is not enough to just use the right packing materials. The condition of the storage facility, unit, or mobile storage containers Seattle offers is the core of protection and must be of the best quality. Wonder how the storage experts maintain it?
They continuously check if the exterior is without cracks, secure, and properly surveilled.
Ensure the temperature is constant using a temperature control system.
Every professional self-storage facility regularly arranges for pest control.
They do their best to keep the interior clean, tidy, and dry.
If there are no signs of neglect and the premises are clean and tidy, your chosen storage company keeps the facility in good condition.
Ensure your items are safe in the storage space you chose
To ensure your belongings are safe in storage, know that it is a process comprised of several important tasks. According to our experts from Kenmore self storage, this is what you need to pay attention to.
Beware of the dust
While a thin layer of dust may show after a while in storage units or containers that are not airtight, it won't damage most of your items. However, your clothes, upholstered furniture, and linens might strongly disagree. You can use vacuum storage bags for your clothes and linens, for example. They will help you save space and protect the items at the same time.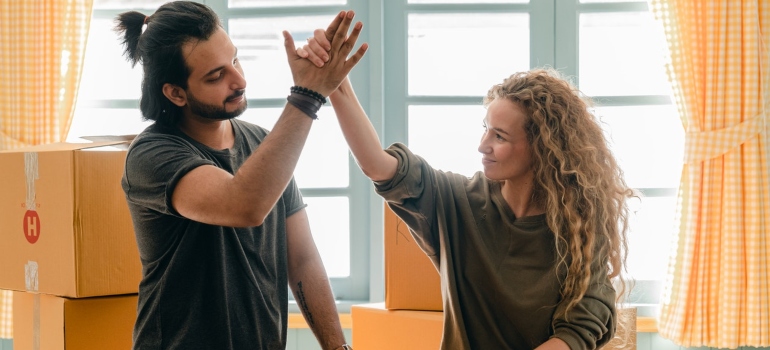 Clean before storing
The items you plan to store need to be clean and dry. Otherwise, you risk to dirty other items stored together and even cause the development of mold. Keep in mind that temperature-controlled units are not climate-controlled which means that humidity levels are not regulated. If your items are not 100% dry, eventually the mold will grow and ruin the fabric. Moreover, the whole unit will develop a specific smell so easily absorbed by nearby upholstered items.
Pack your items correctly
Improper packing and stacking are the main causes of items breaking in storage. Leaving too much empty space in a container will allow the items to slide within. Over time, the whole container might move and fall out of a stack, damaging both the items within a box and the items underneath. Stack lighter items on top of the heaviest and sturdiest belongings and fill the boxes until no space remains.
Choose adequate storage containers
The best way to keep your belongings organized and ensure their safety is to place them in adequate containers before putting items in storage. Consider the items' weight when choosing a suitable box. It will matter greatly once you stack those boxes and close the storage unit doors long-term.
Also, keep in mind the size and shape of your belongings as some won't be able to fit any box. While wrapping certain furniture pieces in plastic may seem like a fast and easy solution it can actually damage some items over time. That is why Seattle mini storage solutions come in handy as they can both fit the items and protect them long-term.
Mind what you store
There are good reasons why you can't store just any type of thing in a storage unit or facility. A reputable and reliable storage provider will always inform their clients in advance what they can and cannot store with them. To ensure your items are safe in storage as well as maintain the facility clean and safe from pests, storage providers offer their clients to sign they will not store specific items that include:
Agricultural products and food.
Live animals and furs.
Hazardous materials or products, toxic chemicals, fumigants, flammable or combustible material, and explosives.
Controlled substances and drugs.
Valuable documents, money, deeds, stock certificates, securities, evidence of debt, antiques, jewels, precious metals, jewelry, fine art, stamp collections, and rare or historical items.
In other words, dangerous goods, irreplaceable or valuable items, perishables, and items whose storage or use is regulated or prohibited by the government cannot be stored for liability reasons.
The best way to ensure your items' safety in storage is to rely on the pros
It may seem that the simple task of storing away your belongings comes with numerous things to consider in the process. If it is so, it is only to ensure your items are safe in storage and in pristine condition when you claim them back. If you're uncertain how to prepare your items for short or long-term storage, consult with our Lynnwood self storage experts anytime. Letting experts do what they do best will benefit both you and your stored items.