How to estimate the storage unit size you need
Additional space is something probably all of us have dreamt about at a certain point in our lives. Additionally, having a storage container (or containers) delivered to us is an option that we do not take seriously enough. Reliable self storage in Seattle has all the prerequisites to be the right solution for everybody's needs. And for all of you who have been thinking about renting a storage unit, but are unsure of which size to opt for, we are here to assist. PortaBox Storage will advise you on how to estimate the storage unit size you need and avoid the most common storage mistakes.
Why is it important to estimate the storage unit size
Picking the right size for about anything can be far more complicated than it might seem at the first glance. After all, the amount of stuff that you are going to need to store can oftentimes be difficult to imagine once stored in a different setting. According to Bainbridge Island self storage professionals, people sometimes make two mistakes:
Pick too small a unit
Opt for the too-big one
The questions that pop up next are quite logical and we're offering you the answers.
Why do people opt for a too-small unit?
When people look for portable storage containers for rent near me, they tend to go and rent smaller ones. It is because most people wish to save as much money as possible. Obviously, this seems like a cost-effective and clever option. However, it is not going to help you solve the problem of the lack of space that you have but make it worse.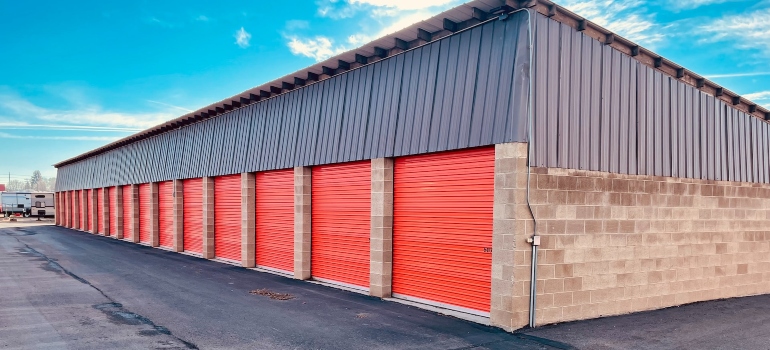 Sure, at the beginning you might feel good about having more space to exploit than before. However, not all of your items will fit, you will risk stacking them incorrectly, and potentially damaging the ones you're able to fit in. Soon enough you will realize that you are just wasting money on the unit you rented and not solving the issue you wanted to deal with in the first place.
Why do people choose a too-big unit?
Another option that you may opt for in the case you failed to properly estimate the storage unit size would be to opt for a larger one than you actually need. The thought behind this would be that it is better to have more space than to lack space. Up to a certain point, we can go along with this analogy. After all, renting a storage unit that is not large enough is definitely more waste of money than renting one that is too big.
However, in the long run, using a storage unit that is too big is going to negatively affect your budget. Just the money that you will be investing in has to offer will not have been worth it. Our self storage Boise experts advise that you should make an inventory and take time to properly make an estimation of the storage space you require.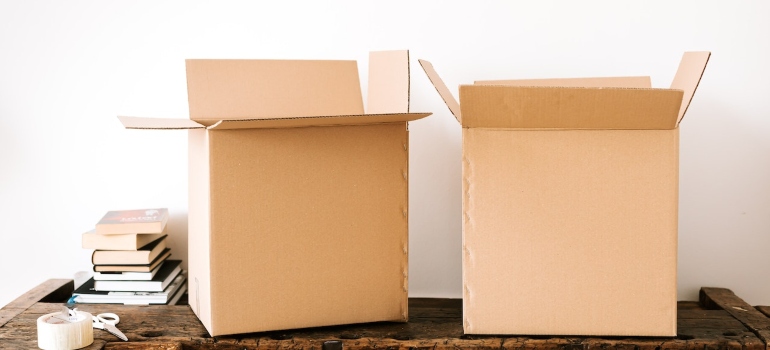 Tips to estimate the right size of your storage space
The process of estimation is quite straightforward. First of all, you should make sure to:
take inventory of your belongings that should go into storage. You need to know what you want to store away in order to actually be able to find the self storage Shoreline has to offer of the right size.
calculate the load that you are dealing with. To best deal with this step would be to take representative pieces of items. Each item should be representative of the size of each category needing to be stored. Then, calculate the volume of each and every one of the items.
multiply the volume sizes you received by the number of boxes in that category. This is going to present you with the overall volume of things that you need to put away.
Of course, there will be items that can't fit the boxes and need to be stored separately. In that case, the following solution will come in handy – ask a reputable storage provider for professional advice. And then, go with it.
Find a trustworthy storage provider
What you are left to do is to actually tell your chosen storage provider the amount and volume of items and what size of unit you are looking for. With the volume of your things calculated, this step is going to be an easy one. The reason why we would suggest talking to your provider first is that they are going to have the experience and knowledge needed to help you maximize the storage space you are going to be getting to use.
No storage space in a unit can be used to its maximum. If there were the case, then you would be left with a unit fully loaded and unable to reach the items that you may need to take out someday. Therefore, let us know what volume of things you need to store away and their nature. Our experts are going to suggest the right size of the unit for your needs. And you should feel confident to trust them on this. We are in this business to make your life easier.
You're ready to estimate the right storage unit size
As you have seen, people too often make wrong decisions when they have to decide what size of storage unit to rent both for home and business storage purposes. However, you should be ready now to do what it takes to correctly estimate the storage unit size you need. Simply follow the pieces of advice we prepared for you and once you make precise measurements, give us a call. We are going to help you make the right decision and rent the storage unit that fits all your needs.