How to grow your thrifting business with self storage
Running a thrift store is not an easy task. Still, handling demanding customers, dealing with paperwork, and making sure that everything runs smoothly is something that most businesses have to deal with every day. Running a successful thrifting business, on the other hand, also means that you have to deal with a large volume of items. Whether you are dealing only with clothes or you have other items that you trade with, making sure that your stock is full and managing everything properly can be challenging without the proper space. However, if you organize properly and rent portable self storage Seattle containers, you can vastly improve the overall functionality of your business. In the following article, but we will also even show how you can grow your thrifting business with self storage.
Keeping your stockpile at your home is not good for your private or business life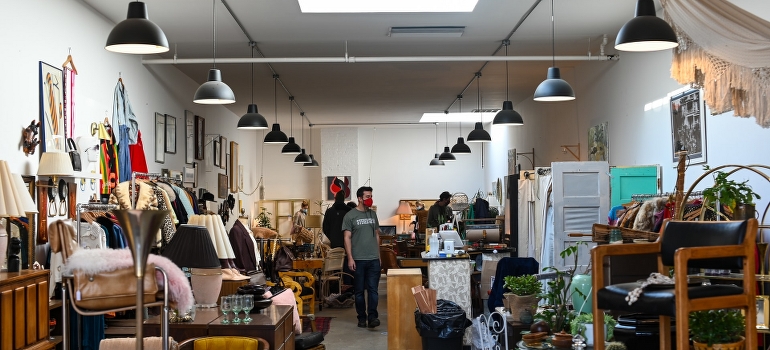 Handling a large stock, especially at the beginning of your thrifting business is one of the largest difficulties. Finding good, quality merchandise is not easy in this business. That is why, in order to run your store smoothly, you always have to have a full stockpile somewhere backstage. Of course, some stores have enough storage room on their own. However, most of the time, people are keeping their stock at their garages, spare rooms, or basements. This does have some advantages, however, getting items out of your home and moving them to storage will have huge benefits on your private life. Once your private life becomes better, you will start working harder as well.
Self storage is the safest place for your stockpile
Keeping items in your home is bad for your private life but it is also potentially very bad for your thrifting business. If you are keeping your whole investment in your home, you have to wonder, is that really a good idea? Is that really the safest place for your items? Take a look at some better self storage Marysville has to offer.  
Good storage facilities have an alarm system, 24/h surveillance, security staff, fire sprinkler system, safety locks. They are temperature controlled so your items can stay in mint condition. Is your home ready to compete with that? If not, you better start thinking about moving your stock to storage. Keeping your investment safe is one of the most important things that will help your thrifting business stay on track and steadily grow.
Increased efficiency is one of the ways to grow your thrifting business with self storage
Managing a large inventory is particularly difficult when you are working in a tight space. Not only are your items not stored properly, but you are also having trouble finding items that you are looking for. Working like that is physically and mentally difficult. Moreover, your business suffers because of the lack of efficiency. So if you are wondering how to grow your thrifting business with self storage, increased efficiency is the answer. You will be able to deliver your goods into your store quicker. And you can invest your spare time by doing other things that will help your business grow.
Lift your reputation by managing your business properly
Getting a good reputation is not easy in business. And when you're just starting out, things can be really tough. You are running a small store, keeping your stockpile in your garage, managing the whole business from your living room. No one can really take you seriously. When you are keeping your stock in a proper warehouse, on the other hand, your business will start to look more serious. It means that you are after all ready to invest properly and that you care about succeeding.
That will show your clients as well as business partners that you are a well-established business and a company they can trust. That is just one of the ways in which your thrifting business can benefit from renting some quality business self storage Seattle can offer.
Find a self storage close to your store
When running a store, its location is one of the most important factors that will decide whether your business will succeed or not.  However, what if you are keeping your items in your garage in West Seattle but your store is in Kenmore, for example? Supplying your store would not be easy. Strangely or not, your business is rarely close to your home. That is, in this particular case, getting some good portable self storage Kenmore containers would be a good idea and a thing that would benefit your thrifting business a lot.
Improve your work environment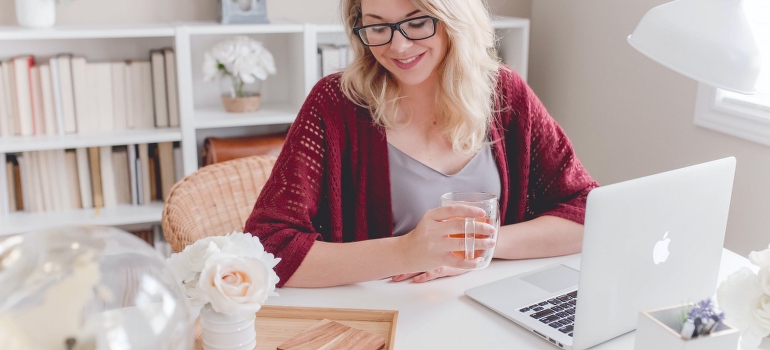 Regardless of where your store is, if you are managing your business and keeping your stockpile at home at the same time, your business will suffer more than you know.  One of the things that are almost mandatory when trying to run a successful business is a pleasant and healthy environment in which you can think straight and not feel stressed all the time.  Once your items are in storage, managing your paperwork and business partners will become much easier.
Simplifying your business will benefit your health
Another benefit of using self storage for your thrifting business is that your overall health will improve.  By creating a more pleasant work environment, and by making your whole workflow much simpler and not so physically demanding, you will feel much less burdened.  With stress out of the way, you are in for a much healthier future.
Just make sure that you find a good storage
As you can see, there are many ways to grow your thrifting business with self storage. There is really nothing to think about. All you have to worry about really is finding good and reliable storage. If you do that properly, everything else will be a piece of cake.