How to help your child get organized
There are numerous benefits of being organized. And this is true for children and for adults alike. So, as a parent, when you help your child get organized, you will not influence only his present activities. So, an infused daily routine will also help him a lot later in life. However, as kids are still young, you have to introduce organizational skills by applying a game-like strategy. As with any other life skill, some children are naturally systematic and have an inborn strong sense of responsibility. However, some very bright children are lacking good organizational skills. Keeping their room untidy is one thing but such disorganization can lead to problems later on. You can start by helping and showing them how to organize their room's surplus things by using Bellevue self storage units.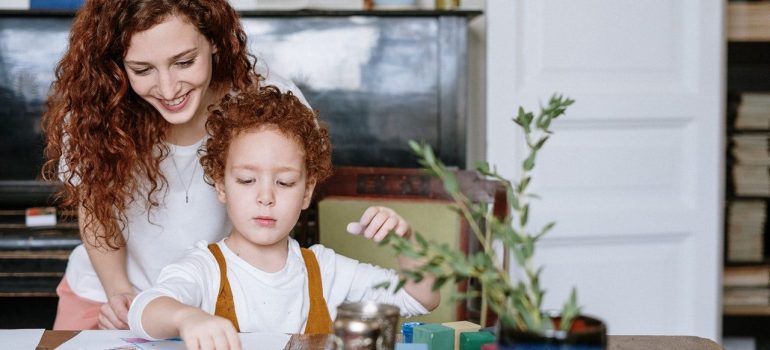 Most children are struggling with organization
It is not so uncommon that children have problems staying organized or staying focused for longer periods of time. They also often struggle to remember all the things they have to collect or complete. So, forgetting books, losing the lunchboxes, missing to complete homework, or finishing given tasks on time is not a surprising phenomenon. As a parent, you can do a lot to help them get and stay better organized.
Play the "who will organize it better" game
Perhaps all other members of the household are perfectly organized. However, you have to include all of them in this game, so the child that needs help will not get rebellious and thus distract your plan from the beginning. You can start by helping him to organize his room. At the same time, the rest of the family members will do the same. Kid's rooms are usually full of clutter. First, ask the child to define the room segments. There is usually a bed, a desk with books and school supplies, a wardrobe, and a corner with toys.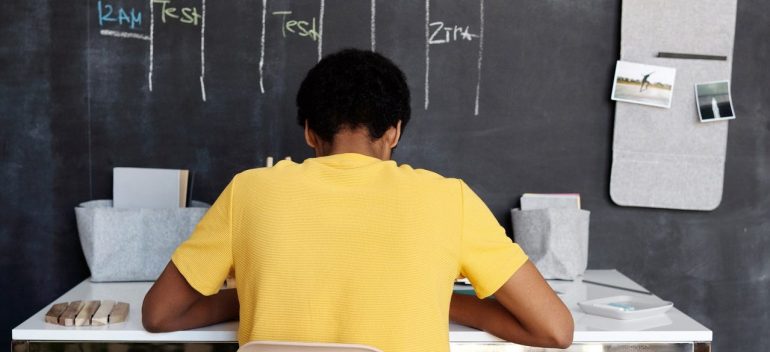 Ask your child to go from one segment to another and to set aside the things that are not of use anymore. Next, ask him/her to put the things that are still in good shape but not in use at the time being on the other side. And the third pile will be the things that the child is using now. So, first of all, get rid of obsolete, spoiled, or thorn things. After that, ask the child to return things from the third pile to their respective places. And the second pile is the one that you will use to teach him/her how to store away belongings in PortaBox Storage Seattle unit.
Making your child proud of the job he did will help him stay organized in the future
As the room is perfectly tidy and cozy now, it's time to praise your child for his efforts. That will, as well, help him/her to see how much space he/she has now. And how easily can he find the things he needs. Don't forget to point out that such fast finding the things will give him more free time. So, instead of spending hours looking for something, he can play. This is a very strong motivational factor for small kids.
Finally, the room is nice and tidy. Now, bring the child to the storage unit, along with the pile of clothes and other things that he is not using for the time being. Allocate a certain space inside the self-storage Boise unit for him and show him how to properly store his things. Also, give him/her advice. Keeping the out-of-season things in the storage will make his room cozy. And don't miss to emphasize that keeping the storage unit tidy and well organized is important too, as easy finding things there will also grant him/her additional free time.
How to help your child get organized with school tasks?
School activities are the second area of great importance for children. So, use them as an excellent example to teach your child organizational skills. Since, when organizing a room, your child had already put his books and other school stationery in order, we should now focus on doing homework. In most cases, it is never children's number one priority. It is also happening that they start doing it too late and are not able to complete it in time. Or, in some cases, they completely forget to learn a lesson from some subject. To avoid such misfortune events that can lead to critics and finally to your child starting to avoid going to school, you have to help the child to organize his/her learning time. And their learning habits as well.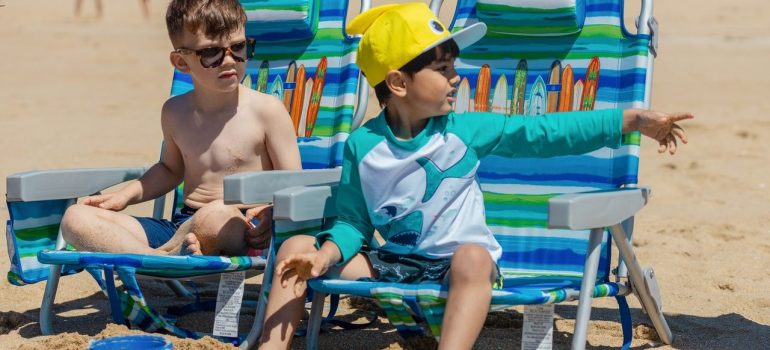 So, how can you help your child to get organized? Well, you can start by establishing the daily routine. You can talk to the child as soon as he/she comes back from school asking him/her about the tasks he has to complete for the next day. Or you can make a weekly calendar and ask the child to write down, soon he/she comes back from school, all the tasks he/she received that day. Also, agree with a child about the study hours. You can let him/her designate time after school to work on his homework. But play it smart. Point out that, as he/she designated the hours, it is now solely his/her responsibility. In general, children respond well to assigned responsibilities. So, play this game until you notice that it has become their new routine.
What does your child gain by developing organizational skills?
First of all, well-organized children are getting better results in all fields, be it school, sports, or learning new skills. They are also becoming more efficient, and soon they are realizing that such a systematic approach is giving them more free time that they can spend as they wish. Which is yet the additional motivation to stay organized. Besides learning how time management is good for them, they are also developing independence, and in general, have much better relationships with siblings and parents.
Teaching your child about organizing things is just a beginning
These are two very important fields in the life of children. So, once they develop the habit of being responsible for their rooms and homework, they will easily organize their activities in the other fields. They can easily learn the other routines by themselves, like dinnertime, bedtime, playtime, etc. They may also volunteer to help with clutter in the rest of the house. That will give them opportunities to visit more often the Newcastle-self-storage unit. And the biggest motivational factor for them will be seeing that staying well organized they have much more free time for themselves. So, these are great results. And you can be proud of the idea to help your child get organized.