How to include your entire family in decluttering
The less unnecessary stuff cluttering your living space, the better the quality of your life. So far, you may have figured this out already. But, the bugging question you may have, is how can you include your entire family in decluttering and share with them the liberating joys minimalism brings? Well, convincing everyone to get rid of things they aren't even sure they need might not be the easiest mission. However, there are a few effective tips and tricks that you should try and ensure the best chances for the success of your intent. PortaBox Storage will give you the lead on how to involve the whole family in a decluttering action that will see your home sparkling, and your daily lives more organized and harmonious. Hence, let's see how can you get your entire family on board with the increasingly popular decluttering.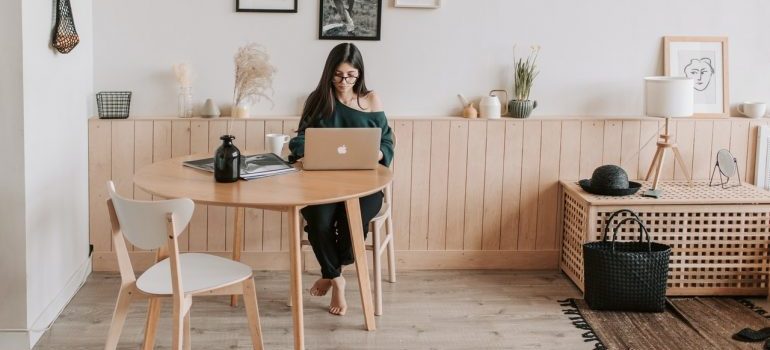 Share your intent to include your entire family in decluttering
Decluttering your home is tried and tested recipe for improving the general quality of your well-being. So, if you feel the benefits of having less stuff suffocating your living space, you'll likely feel enthusiastic about involving your whole family in your decluttering project. However, they may not see the point in your zeal for getting read of things initially. Anyway, this doesn't mean you should feel discouraged from the idea. Do your part and figure your ideal on demand storage Seattle solutions first thing. Then, deal with your own personal things. Thus, sort out your possessions, and lead by example. 
Further, talk to your family on topic decluttering. To start with, clearly determine your reasons for wanting to include all household members in the dejunking project. Do you feel that an excessive amount of things take up too much of your time? Are you finding it difficult to concentrate on tasks having lots of stuff to deal with at home? If you know the exact reason that motivates you to take action, you'll be able to share it with your close ones. Then you may expect to get understanding from them, and most likely support in the form of jumping aboard in the decluttering lifestyle with you.
Designate clutter-free zones and implement a system
Getting all of your family members to partake in decluttering isn't simple as you may imagine. For one, some of them may have struggled with letting of things. Besides, they may not feel like embracing the minimalistic way of living. Hence, whatever the reason might be, you shouldn't expect everyone in the house to follow your lead on decluttering right on. So, be prepared to start the journey possibly on your own. Have your self storage West Seattle secured and embark on a mission to improve your abode.
To have things on a good balance, designate specific areas that are to be kept free of clutter. This can be the kitchen table or your part of the bedroom for instance. It's important to respect the wishes and needs of your other family members too. So, respect their choices and let them have their parts of the house where they can do as they please. Besides, if you stick to your ways, it's likely your entire family to get inspired, and include themselves one by one in decluttering your entire household.
Motivate your family to declutter by giving purpose to your living space
Every household contains unnecessary stuff that has no other purpose than creating clutter. Getting rid of it can seem like too much work, or keeping it just in case sounds like a better option to some of your family members.
Though, it's important to give your household dejunking project a sense of purpose. For example, you may have a playroom filled with toys and props that your kids have outgrown, or can't even find a way to play with them because of the mess they create. But, with your portable storage Boise at hand, you can work out a solution that will be easy to implement in reality. Even if your children don't want to part with their toys, you'll have a safe space to keep them at. It's just about getting them off the way and reinventing the space into something more purposeful, like an entertainment room with a Playstation as a centerpiece. Case in point, including all of your family in decluttering and tidying up, doesn't have to be an impossible mission. You just need to find a way to convince them that it's beneficial for them.
Include your entire family in decluttering by committing them to a common goal
Working as a team to tidy the household is the best way to maximize results and have your objectives fulfilled. But, how can you involve everyone in your action plan to downsize the number of possessions? Having less stuff to think about and walk around allows you to maximize the quality of your everyday experiences. Nevertheless, however clear this might be to you, you'll need to make some effort in convincing your entire family to embrace that prospect too.
So, you can suggest selling things you don't need or anyone rarely uses, and with the money earned from these, you can take a nice family trip. Also, if your kids understand that some of their toys can make a difference in other children's lives, they may feel more enthusiastic to let go and allow you to send them off as donations. Thus, work out what could be a goal that all of you can work towards achieving. Having the whole family onboard decluttering the household can be fun for everyone.
Donate your excess items towards worthy causes
Your household like most others likely hosts a bunch of things that can find a second life. So, research charity organizations in your local area, and make a point to donate some of your things. As we mentioned above, kids usually respond well to the idea of helping someone. Thus, you can hook them up in decluttering your household with this. Also, make the excess stuff removal from your home feel like a game, rather than a task that has to be completed. This is how to have your entire family an ally on your decluttering mission.
Implement rules to keep clutter away for good
More often than not, people take decluttering as a one-off project. However, with all the hard work you've made so far to convince your entire family to join you in decluttering, it's worth the while to set up a simple system that will keep clutter away from your home forever. It's only a question of time when excess items will start piling up yet again. So, consider implementing the one in and one out rule to start with. This means that with every newly purchased item one has to go. Perhaps you can sell the old TV once you get a new one. And so, double the benefit, less clutter, and more money.
Remember that piling up stuff is a habit. And changing your own habits, let alone those of other people takes time. However, persistence is key to success here. Take your decluttering journey at a slow and steady pace, and over time, keeping your home tidy will become second nature.
In summary, these are our best tips on how to include your entire family in decluttering. So, try them out, and you're sure to be pleased with their effectiveness. Good luck.