How to keep your gifts safe this holiday season
Regardless if you want to do some Black Friday shopping or start preparing for Christmas early, one question always remains. Is there a way to keep your gifts safe this holiday season? You'll be very happy to know that the answer to this question is yes! Both hiding and keeping your gifts safe can be quite a difficult task to pull off. Luckily, the best solution for all these problems is renting out PortaBox Storage Seattle. Doing so can help you on two fronts. Primarily, it solves the matter of safety, but it also reduces the stress of not having enough room in the house. So, regardless if you need to keep your gifts safe, or make some room in your home, we can help you out. Now, let us dive into how self storage units can help you during the holidays.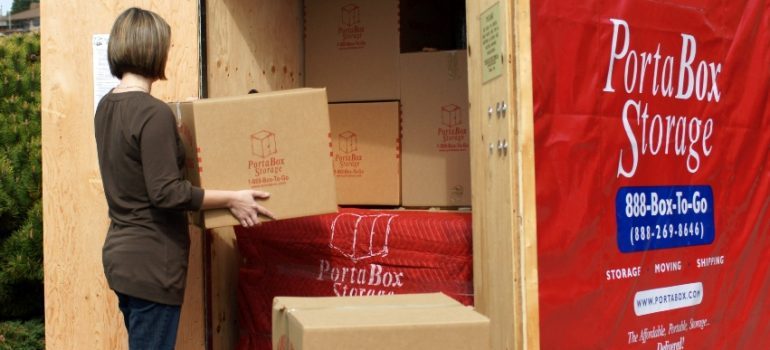 Portable self storage offers different ways to keep your gifts safe this holiday season
With the self storage industry being as advanced as it is, there is plenty of storage solutions for people to choose from today. However, one can hardly argue against the practicality of using portable Seattle mini storage units during the holiday season. Perfect for safeguarding gifts for shorter periods of time or storing holiday decorations long-term, portable self storage not only offers convenience but also saves time and energy.
Secure storage is the best way to keep your gifts safe this holiday season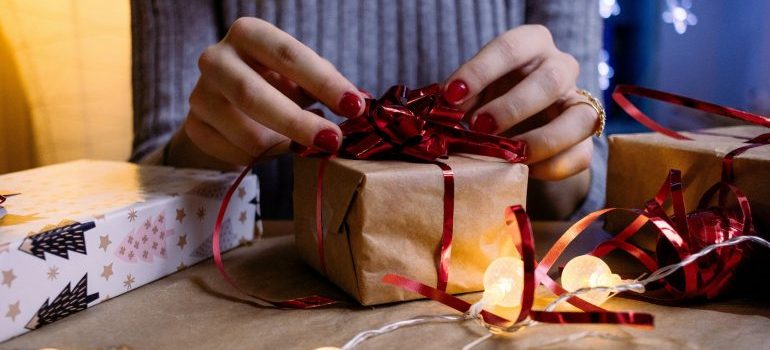 Holidays are the time to be happy and positive. And worrying whether or not your belongings are safe can really put a damper on your mood. Once you find optimal Kirkland self storage solutions, you can let your worries go and embrace the holiday spirit to the fullest. The first thing you need is a facility that offers keycode access. If you know that only authorized people can enter the premises, you'll be far more relaxed.
Given that it gets darker earlier during the winter, finding a well-lit property is another priority. Pair all this with 24 hours video surveillance, and you will have absolutely nothing to worry about because your gifts will be perfectly safe at all times.
The size of your holiday gifts is no problem with the right storage unit
You can benefit from these spacious units in many different situations. If you decided to gift someone with either one or many larger appliances, this is the perfect place to keep them safe in. With enough room available, you can safely store anything you want. Then, you can fully get immersed in the holiday spirit!
Do you need a climate-controlled storage unit for your gifts or not?
As we've mentioned earlier, climate-controlled units are specialty solutions, which are needed only in specific cases. With that in mind, deciding whether or not you need them for your gifts is very easy. For a clear picture, all you have to do is answer these three questions:
What type of items do you plan on storing in the unit?
Are any of your items sensitive in any way / require special treatment?
How long will you be keeping your items in storage?
Are you located in an area with extreme weather conditions?
Once you can answer these questions with certainty, you will know exactly what kind of unit you need. Of course, it should be noted that for most belongings, simply having a temperature-controlled storage facility will be more than enough to provide safe conditions.
For added support, you can consult with the facility staff on your storage needs, so they can help you make a perfect choice. During the holidays, storage units can be an amazing asset. They prevent your loved ones from finding their gifts early, and they help with providing extra space in the home. But most importantly, they keep your gifts safe this holiday season. With so much safety and convenience to rely on, you can breathe a sigh of relief, and be bright and cheery. And when it comes to holidays, that's what it's all about!