How to keep your retail business clutter-free
As a business owner, you have to be aware of the importance of first impressions. That being said, a cramped store feels uninviting and will ultimately put off potential buyers from even giving it a second look. Of course, having extra inventory on hand is important as well. But what can you do to put things on a good balance? The answer is portable storage containers Seattle. This is the optimal solution that will help you keep your retail business clutter-free while serving you numerous practical benefits as well. So, if you need to find the storage option that suits you best, talk to the specialists at PortaBox Storage. In addition to storage, in the following text, our experts offer you a few great tips to help you keep your retail store tidy and free of clutter. Hence, take notes, and make it easy on yourself.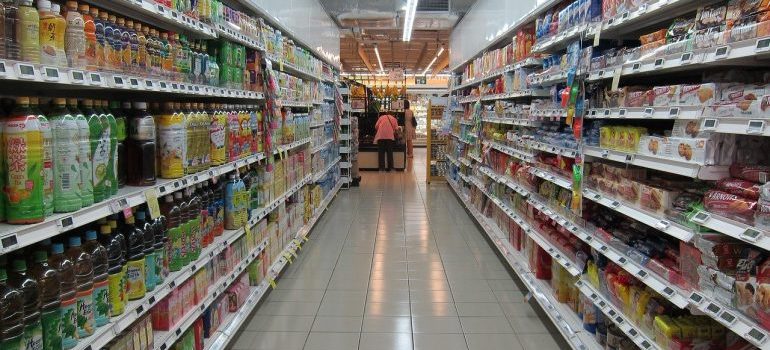 How to keep your retail business clutter-free with self-storage?
Not only does a cluttered space have a negative effect on customers, but it also impedes your productivity as well. That's why it's imperative to organize your retail space in case you're running a walk-in store. And even if you operate an online retail business, self storage Boise is the perfect solution to go after. With a dedicated, safe, and clean storage unit, you'll keep clutter under control and run your business in a smooth and organized manner. All the while, you'll have easy access to everything you need with the option to have it delivered anywhere.
Besides, utilizing self-storage has more than one benefit for every retail business owner. Apart from helping you maintain your retail business free of clutter, self-storage helps you save money as well. So, instead of thinking about upsizing your store, you can simply rent a storage container. Rents for commercial property are surely manyfold more expensive than a good storage solution. So, free your retail business from clutter and consider the most convenient and affordable solution at hand – portable storage containers near you.
Tips to free up space and have your retail store neat and tidy
Every retail store hosts a bunch of stuff. While most of these are essential for operations, a great many of them aren't. Piles of documents and papers can certainly create chaos. Keeping a retail store free of clutter can be a real challenge or so it appears at times.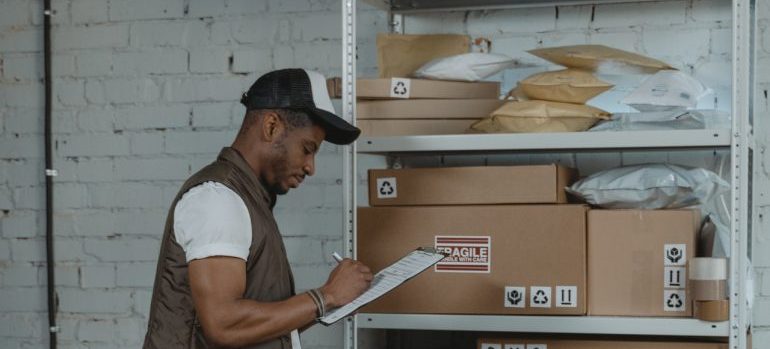 And while clutter might be hidden in the storeroom and away from your clients' sight, it still has an impact on your level of productivity and organization. That's why it's important to invest your thoughts in creating an effective plan to keep clutter in check, and for good. A sure way to do so is with quality inventory storage befitting your specific needs. That is a solid base on which you can implement your retail organizing strategies, and have your business running at a flowing pace. Besides, here are a few points to consider to help you keep your retail trade free of the mess:
Sort out your documents
Create an inventory management system
Label everything clearly
Keep your retail business clutter-free for good
Deal with the mountains of paperwork to remove a big chunk of clutter
Nowadays most businesses have gone digital. This means that the necessity for physical paperwork isn't as pressing as it used to be. So, if your file cabinets are overflowing with paper so much so that it spills all over your desk, it's time to organize a serious decluttering action. To keep a clutter-free retail business, you'll need to determine what's important and what needs to go in the recycling bin. While important documents such as tax returns or invoices are best kept safe and at hand, expired hard copies of documents only serve to cramp up your space. So, start by sorting out paperwork, to ensure retail success that is easy to maintain.
Get rid of all paperwork that serves no purpose with no remorse, and keep hard copies of everything that is relevant. If removing the file cabinets from the premises is a way to keep your trade clutter-free, benefit from some portable climate-controlled storage solutions. This is the ideal way to keep your retail business free from the jumble and ensure its clean presentation and optimal efficiency.
Keep your retail business clutter-free with a good inventory management system in place
Once the clutter fills in the space, it can be difficult to push yourself to undo it. Withal, maintaining a clutter-free retail business begins with, well, decluttering. So, don't spare your efforts and organize your space in a neat manner. You'll need to consider the specific aspects and the exact nature of your trade to come up with effective solutions that will see you well on your journey of keeping up an organized and clutter-free retail shop.
So, give yourself some clarity in terms of the inventory, and draw up an effective inventory management strategy. Thus, give every item a purpose and a place in the space. If you have employees, create rules that will enable everyone to participate in keeping your retail store clutter-free. For example, agree that everyone will put things back in their original designated place after usage. Or, no more stockpiling of items that might come in handy in the future.
Label everything to prevent creating a mess while looking for stuff
By some unwritten rule, the back room is the place where most clutter tends to settle in. And it's just a matter of time when all that jumble starts making its way all around the place. Point in case, keep the storeroom of your retail business clutter-free and organized, to prevent the mess from growing further. Again, self-storage is the easiest way to conveniently sort out your retail business inventory.
Besides, consider investing in some professional-grade packing materials for the neat organization of your retail business. And, after you've given all of the items their place, you should also consider labeling everything properly. This way you wouldn't have to dig around to find something you may need and feed the chaos even further.
Declutter regularly to ensure your retail business remains free from clutter in the long run
Once you've implemented the aforementioned tips to bring in balance in your retail space, make a point to keep it that way at all times. In fact, it's easier to keep clutter at bay than deal with it. And what better way to do so than booking your self-storage today? Anyway, ensure you declutter regularly, and keep your retail business clutter-free and running smoothly for your utmost convenience.