How to make living in a Seattle condo more comfortable
Living in a Seattle condo has its pros and cons. Still, with all the advantages this option provides, we can all agree that high comfort is not among them. However, even though comfort is something that all people living in small spaces lack, it doesn't mean that there are no ways to make living in a Seattle condo more comfortable. Since we deal with people who live in small spaces all the time, PortaBox Storage has a lot of experience with this issue. So we decided to share our findings with you and help you turn your living space into a zone of comfort regardless of its configuration or size. Let's take a look.
First, identify the problem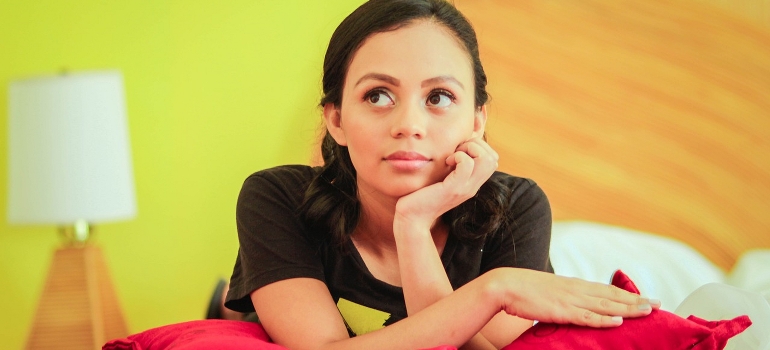 The first thing that you need to do when you want to make living in a Seattle condo more comfortable is to identify the problem.  In most cases, the number of items that you keep in your home will be the main issue.  If that is the case, the only thing that you need to do is to declutter. However, decluttering can be a complex task. Especially if the number of items you piled up over the years is extensive.  Let's take a look at how to do this right.
Decluttering your Seattle condo
When it comes to decluttering, the main issue is the psychological issues that most people encounter when having to throw away particular items. Many of us create bonds with objects that we are tied to for whatever reason. And saying goodbye to that stuff is not easy. But if you make a pause and think why are you doing this everything will be easier. Moreover, there are options that will allow you to make living in a Seattle condo more comfortable without having to say goodbye to your most favorite items like renting mobile storage containers Seattle. Here are your options.
What to do with excess items
There are many ways in which you can remove excess items from your home. It all depends on how much time and energy you are ready to invest. And whether you are looking to make a profit or your main goal is to clear out space in your condo.
Organize a yard sale
A yard sale is the most profitable way to remove excess items. However, to do this right, you need to have a yard, enough items, and you need to have enough time and organizational skills to prepare the sale properly. Still, this is the best way to make money on the items you need to remove from your Seattle condo.
Sell your furniture to a retailer
If you some furniture pieces to get rid of, we suggest that you look for a used furniture retailer in your vicinity and try to sell them there. Still, even though this is the fast way to get rid of used furniture, do not how earn a significant profit this way.
Sell items online
Internet is a good place to sell stuff. Especially if you have only a few pieces to let go of. You can even get a fair price for your items. However, you never know how long it will actually take. SO if you want to make living in a Seattle condo more comfortable fast, we suggest that you find another way to get rid of your excess belongings.
Donate to charity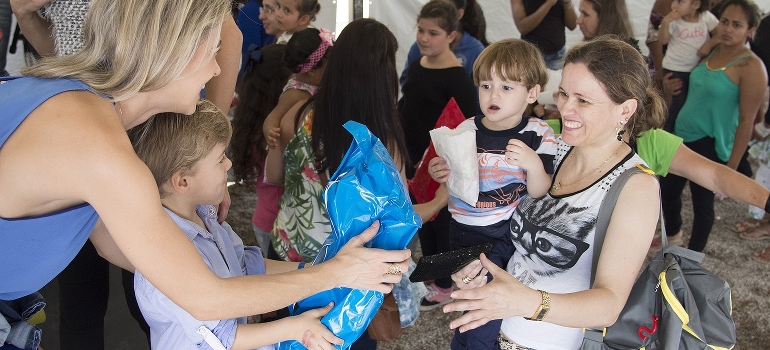 The fastest and easiest way to get rid of items that you do not need anymore is to donate them to charity, Charity organizations will take just about everything. The best thing is that they will come to your place to pick up the stuff. So you do not have to deal with transport.
Get junk removal service
Calling junk removal service is also a good and easy way to remove your items. However, since you have to pay for this service we suggest that you use this only in the case when your items are not in usable condition.
Rent self storage
If you need to clear out your space, but you do not want to say goodbye to your items completely, renting portable Issaquah self storage containers is definitely a practical and cost-effective solution. This way, you will get the free space that you were striving for. And you will not have to deal with a broken heart caused by saying farewell to your favorite trinkets.
Control the climate in your condo
Of course, decluttering is the best and most efficient way to make living in a Seattle home more comfortable. Particularly if you use good packing materials Seattle to preserve your items long term. However, there are other things that could increase the level of comfort as well. One of the main issues that can create discomfort in this type of home is climate. If you do not have climate control, your life will be much more difficult. That is why we suggest that you invest in some type of climate control like an HVAC System that can set the environment based on automatic readings and assessments.
Get appropriate window treatments to control the light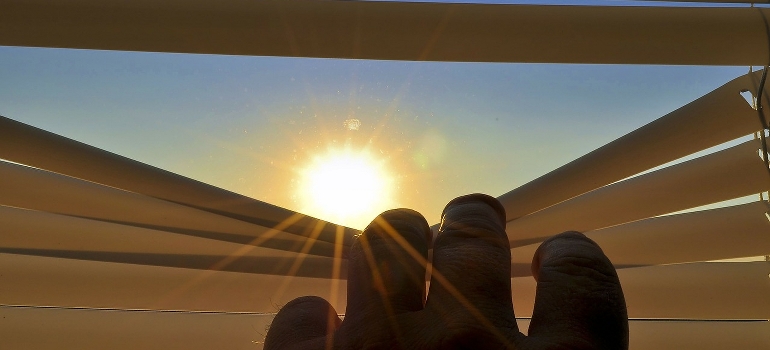 While having a lot of light is always a good choice for condos, in some situations you would want to have more control over the amount of light that is coming in. Especially in the morning or during hot summer days. That is why we suggest that you install some blinds or draperies that you can use to lower the light when you need to.
Get a good bed
Nothing affects our bodies as a good night's sleep. That is why it is important to have a nice and comfortable bed in our home.  Invest in a good mattress or get a completely new bed if you can. If you have a good place to sleep at night, everything else will be easier to bear.
This is not so hard to achieve
As you can see there are only a few simple things that you should do in order to make living in a Seattle condo more comfortable. Follow our guide and we are sure that you will enjoy your condo more than ever before.