How to Make Long-Distance Move from Mill Creek Manageable
Embarking on a long-distance move from Mill Creek may seem overwhelming at first, but with the right approach, you can turn this significant life event into a manageable and rewarding experience. As you prepare for your long-distance move from this charming locale, it's essential to consider the unique challenges that may arise due to Mill Creek's regional climate, local regulations, and community dynamics. Moreover, we will guide you through the essential steps to ensure a successful move, covering everything from early preparations and renting Seattle self storage to settling in at your new destination. By adopting these strategies, you can confidently navigate the complexities of moving and enjoy the exciting opportunities that await in your new home.
Things to Take Into Account Before the Move
Mill Creek's regional climate, local regulations, and community dynamics are essential factors to consider when planning a long-distance move from the area.
Regional climate: Mill Creek is situated in the Pacific Northwest and experiences a temperate oceanic climate. The region is known for its mild, wet winters and cool, dry summers. Understanding the weather patterns is crucial when scheduling your move, as you may want to avoid moving during the rainiest months to protect your belongings from potential water damage.
Local regulations: Just like any other city, Mill Creek has specific regulations that govern various aspects of daily life. These may include parking restrictions, waste disposal guidelines, and building codes. Familiarize yourself with these rules to avoid any complications or fines during the moving process. Additionally, research the regulations in your new location to ensure a smooth transition upon arrival.
Community dynamics: Mill Creek has a strong sense of community and boasts a family-friendly atmosphere. The area is characterized by well-maintained parks, excellent schools, and an array of recreational activities. As you plan your move, consider the community dynamics of your new location and how they may differ from Mill Creek. Engage with your new community early on to establish connections and ease the transition to your new home.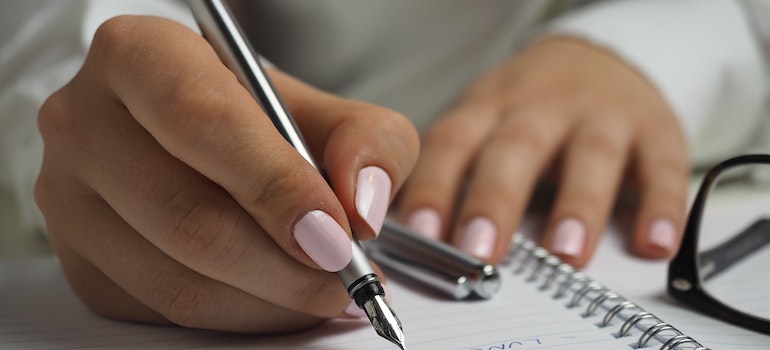 Preparing for Your Long Distance Move From Mill Creek
You should start early in preparations when it comes to relocation, and we recommend it as soon as you find your new home. The first step in your prep work is to create an inventory list of all the belongings you plan to move to your new home. That way, you will know which items will go with you and which items will be fitted in storage containers. It is really helpful as you will keep track of all your items and ensure that nothing gets lost or damaged during the move.
The best way is to go through each room of your home and make a list of all the items. You might want to be detailed as possible on this one since it will make your job easier afterward. Include information such as the item's name, quantity, and condition for easier tracking and some photos of the items. As soon as your list of all your belongings is finished, you can organize them by category or room for easier tracking.
There are various systems you can use and we recommend labeling each box with a number or label. This will help you save a significant amount of time when packing and unpacking since you can label the box by a room. You will certainly need more time in the beginning to sort all your belongings, but it will save you a lot of time and nerves later. Having a clear overview of all your possessions is truly a lifesaver, especially when you arrive at your new home and start to unpack the storage pods from Seattle.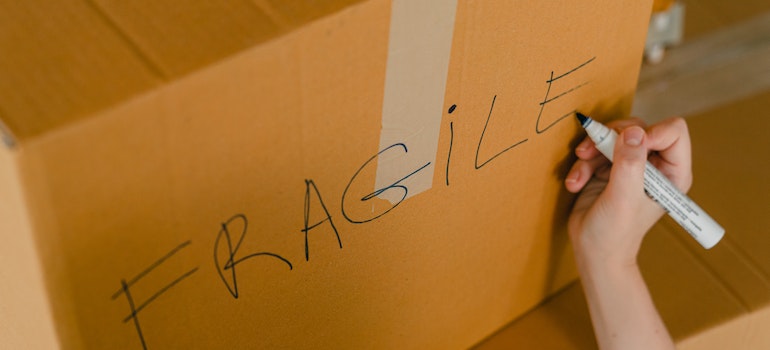 How to Pack for Your Long-distance Move?
Packing for a long-distance move can be exhausting, but with the right approach, it can be an enjoyable experience. Here are some tips that will help you along the way:
Decluter before your long-distance move from Mill Creek. Go through all your stuff and get rid of unnecessary items. In case you don't know what to do with them at the moment, look for Mill Creek self-storage and keep your items safe until you find the need and space for them.
Make categories. Sort your items into categories and pack them together. This will make your life much easier during the unpacking process. You will know where your items are and can quickly add them to the right room in your new home.
Use packing quality materials. Make sure to acquire the right packing materials in order to protect your belongings from damage. Gather cardboard boxes in various sizes, bubble bags, packing paper, and blankets. Of course, you always have the option to choose a professional packing service and delegate packing to experts.
Label everything. This way you will know the content of each box and know in which room it belongs. As mentioned earlier, they will save you time when you arrive at your new location and make your job easier.
You will for sure have some fragile items that require special care, like dishes, vases, or some artwork. They require special containers and more comfort. You want to use more bubble bags and sturdier boxes for these items. Label them as fragile and pack them separately from other items.
Look for Reliable Movers to Handle Your Long-Distance Move From Mill Creek
Finding the right movers for the job requires thorough research and of course time. If you want to make sure that your belongings are safely transported to your new location without any damage, book door-to-door storage Seattle residents gladly recommend. That way you will have access to those things anytime and can move them until you have some extra space in your new home.
In order to find the right deal, take a look at about 3 to 5 companies for your research. Make sure to check every piece of information you can find on their webpage. You will afterward have a clear overview of all the services and prices. This will make your decision easier, and you can choose the company that fits your needs.
You can ask your friends, family member, or coworkers for any recommendations or referrals. This may come quite useful, especially if someone you know can recommend a trustworthy moving company that they used once. As there are many companies, you will, unfortunately, run into some shady ones as well. Beware of fraudulent moving companies that request large deposits upfront or offer significantly lower prices than the competitors.
Conquering the Long-Distance Relocation from Mill Creek with Confidence
A long-distance move from Mill Creek can be an exciting adventure when approached with careful planning and a positive attitude. Begin preparations early, declutter, use the benefits of Kirkland self-storage, and pack efficiently. Research and select a trustworthy moving company to ensure a smooth relocation. Keep a moving checklist to stay organized and on track. Remember to factor in budget, logistics, and emotional support to create a seamless transition. A long-distance move offers the chance to embrace new opportunities, develop important life skills, and start fresh chapters in your life. Embrace this journey with confidence, as you are well-equipped to face any challenges that lie ahead.