How to make moving less stressful
Moving can be a really stressful process and there's no doubt about it. Many things can go wrong and turn the whole experience sour. However, it really doesn't have to be that way! There are plenty of things you can do to make sure that doesn't happen. You should have no reason to worry about your upcoming move. Simply follow these rules and make your relocation a smooth and enjoyable experience. That's exactly the reason why we're writing this article on how to make moving less stressful. We at PortaBox Storage know how important it is to be well prepared and organized for your move. Our first-hand experience and expertise are what we will share with you, to ensure you have a good time! Let's get straight into it.
Plan your move enough time in advance
You should definitely plan your move enough time before the moving date. Once you set the relocation date with your moving company, start organizing the whole thing. Give yourself enough time to think through all the things that should be done, and prioritize them accordingly. For instance, if you have kids, the last room that should be cleared and packed is the nursery. You want to make sure your child's life still follows the same routine as before. At the same time, the first thing you should pack and get out of the way are clothes for the next season. If it's summer, make sure your winter clothes are packed, so that the clothes you wear are still available to you. Search for portable storage containers for rent near me, if you have a surplus of things and items you are not sure what to do with.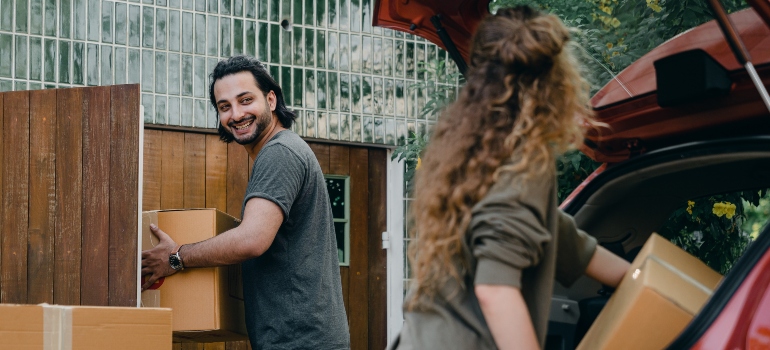 Get enough packing supplies
There are a few ways to get ahold of packing supplies. First off, ask your friends, family, or neighbors if they have packing supplies to spare. Usually, someone can help you with that if they had previously moved. It's also a cheaper option than buying new ones, so that's always a plus when it comes to moving. Next, browse online ads on websites like Craigslist. People tend to sell those for a lower price. Sometimes they are even giving them away for free! A lot of people have a surplus of packing supplies and don't want to just throw them away. You can also check your local convenience stores to see if they have either some spare boxes to share, or if they sell new ones. Lastly, get in touch with Bainbridge Island self storage, as reliable storage companies have packing supplies ready on hand.
Pack an overnight bag prior to moving 
If you pack literally all of your things before the move, it can really be a stressful situation when you arrive at your new home and find yourself searching for something you really need at that moment. To avoid that doesn't happen, simply pack an overnight bag. Make sure you include all of the essential things you'll need once you get there. We mean things like: 
Clean clothes for the next day
A towel or two
Toothbrush, shampoo, and other essential hygiene products
Diapers, baby wipes, bottles, and other items your child would need
Being prepared and one step ahead will be a key factor in making your move less stressful. It should really be a pleasant experience you'll remember fondly, and not in a bad way!
Ask your friends and family for help 
Make sure to get all the help you can get! Moving can be stressful enough as it is. You shouldn't do it all alone and carry the entire burden on your back. That's why we have friends and family, to help us in our time of need. While you pack and organize your move, you're going to have a lot of other obligations to go along with them. Landing a new job, securing a purchase of your new house, and many other things. Things can get a lot more complicated if you have kids as well! You don't want to disrupt their routine and habits, so you'd have to make sure they lead their normal lives as you go along and pack. In these cases, reach out to people you trust and ask them to help you. They can help you pack, babysit your kids, or do anything else you need a hand with! 
Using a labeling system is how to make moving less stressful
To make moving less stressful when relocation day comes, make sure you use a labeling system when packing your stuff. Labeling your moving boxes can make all the difference. Your movers will definitely have an easier task when loading your boxes into the transportation vehicle. For instance, pack your fragile items like glassware and art pieces properly and label those boxes in an adequate way. Reliable moving companies will definitely handle all of your items and boxes with great care! This will only make it even easier for them, as they will know where and how exactly to place those boxes to minimize the risk of damage.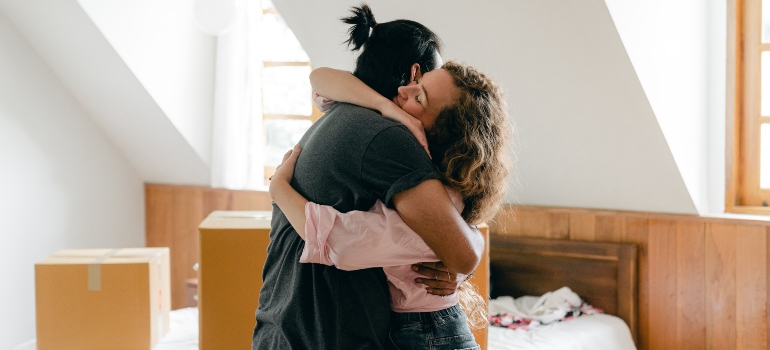 Find a reliable moving and storage company to make moving less stressful 
We can't stress this part enough. Hiring a reliable moving and storage company can make or break any move. You don't want to have your boxes and fragile items left in the hands of movers without adequate experience and care. If those items happen to get damaged or broken, you wouldn't be able to do anything about it if you didn't get some kind of insurance. Equally important is finding a proper Seattle Mini storage if you have some boxes you wish to store away for some time. Sometimes we find ourselves not knowing what to do with certain items, so it's best to store them and think about them when your move is complete. We hope you'll follow these tips on how to make moving less stressful and enjoy your relocation once it happens!