How to make packing cost-effective
A cardboard box and a roll of tape are not expensive materials. But you'll need far more than that when you're packing your household for moving or storage. And the costs certainly add up quickly. Before you know it, packing materials alone can end up costing you hundreds if not thousands of dollars. That's on top of all the money you're spending on other aspects of the relocation like professional movers, temporary storage Seattle, moving valuation coverage, gas for your ride over to your new address, etc. Naturally, you want to reduce those costs as much as possible. But the cheapest solutions are not always the best. Instead, you should be looking to make packing cost-effective: get the most bang for your buck by spending as little as possible on as high of a quality of materials and services as possible.
Make packing cost-effective instead of simply going for the cheapest option
When you're preparing to move house or store your belongings, it's only natural to be concerned about the costs of it. Moving, in particular, is notoriously expensive. So looking for ways to reduce expenses is a good idea. However, you shouldn't lower costs at the expense of quality. Instead, you have to strike a balance between affordable and reliable.
If you're packing for long-term Kirkland self storage, for example, you might want to choose more durable packing materials even if they're slightly more expensive. Otherwise, you could end up with damaged items that cost even more money to fix or replace than decent packing supplies would have cost. So don't just assume that the cheapest option is always the best way to save money. Very cheap things usually come with significant drawbacks.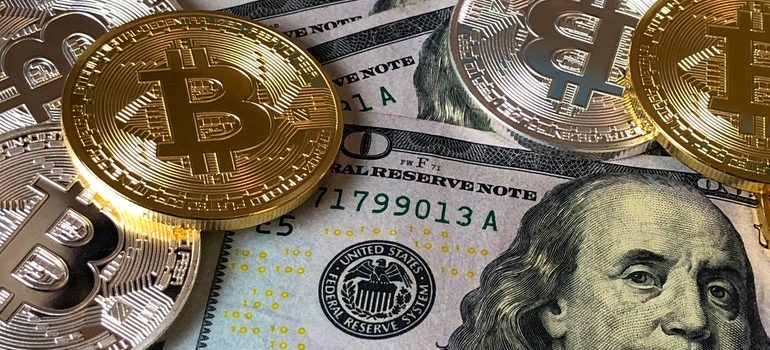 The risks of cheap options
When looking for moving companies, storage pods Seattle, or packing materials, you may be tempted to choose based on what is cheapest. That will lower your immediate expenses. But in the long run, choosing the cheapest option can cause serious problems. While prices do vary, there's a certain range within which most companies operate. You should be suspicious of any services that are significantly less expensive than the norm.
This can be a sign of fraud. Cheap movers often turn out to be scammers, cheap storage might be dirty or infested by pests, and cheap packing supplies often don't protect your belongings properly. So look for ways to save money on packing that don't cause expensive damage later on.
Make packing cost-effective by hiring professional help
It seems counter-intuitive to hire professional help with packing when you're looking to save money. And it's true – professional packers will be an additional expense in your budget. But they will get the job done faster and safer. Many professional packers also offer high-quality packing supplies at affordable rates. This, in addition to their experience, will ensure that your belongings are as safe as they can be once packed. Especially if you have a lot of heavy, valuable, or fragile things, professional packers are the best option to ensure their safety. So in the long run, it can pay off to seek professional help.
Make packing cost-effective by getting the right supplies
When packing, your biggest expense will be the packing materials. Boxes, packing peanuts, bubble pack, tape – all these things cost money and the costs add up quickly. It is here where you'll find the most options for cutting costs. You just need to know where to look!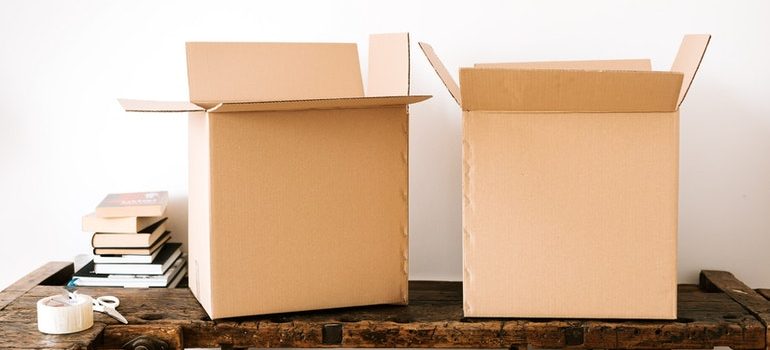 Find free or cheap packing materials
Many packing materials, including boxes and tape, are used for things other than moving and storage. In fact, you probably have some lying around the house right now. And if they're still in good condition, you should use them. They are, after all, a free resource. You can also ask friends and family for boxes they can spare. Stores and offices that receive a lot of deliveries may also be willing to part with extra boxes without charging you. Finally, you can always turn to the internet. People sell second-hand and used boxes all the time for very low prices. Just make sure that all supplies you get are durable enough to withstand transport. Otherwise, they're useless.
Get creative with alternatives to packing supplies
There are certain common household things you can use instead of proper packing supplies. Things like bags and suitcases, hampers, drawers, crates, toolboxes, toy chests, and just about anything else you use for storage around the house can replace cardboard boxes. You can use towels, sheets, and old clothes for wrapping. A newspaper is also good if you're not moving fine china that stains easily. Instead of cushioning materials like foam and packing peanuts, you can use shredded paper, fabric, balled-up socks. By using things you already have, you can save a lot of money you'd otherwise spend on packing supplies.
Use packing supplies strategically
You don't have to choose between high-quality professional packing supplies and cheap second-hand boxes or alternative solutions. You can combine these options to get the best of both worlds. For fragile and expensive items that require extra care during transport and storage, splurge on high-quality supplies. For durable things and common items that are easy to replace, use what you already have or get cheaper supplies. You'll still save a significant amount of money, but you'll still have the peace of mind that your most precious belongings are safe.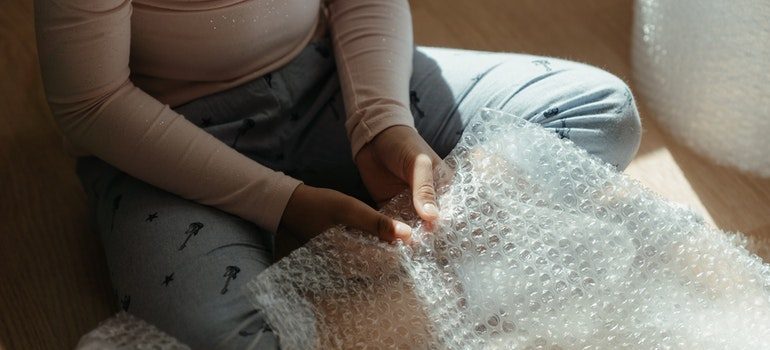 Save both money and time when packing by decluttering first
Whenever you're moving or using storage, you should always declutter first. Not only will decluttering make packing cost-effective by lowering the number of supplies you need, but it also has numerous other benefits. You'll save time because you'll have less to pack. If you're renting storage, you can rent a smaller unit if you declutter. If you're moving, it'll cost less because smaller shipments are cheaper to move. There are virtually no downsides to decluttering.
So, go through your belongings and decide on what to sell, what to donate to charity, and what to throw away. Try to be ruthless – anything you haven't used in a year, you probably don't really need. Once you're done, you'll have fewer things to pack which will save you both time and money!