How to maximize your apartment space
There are many benefits to living in an apartment instead of a house – apartments are more affordable, easier to maintain, and often more centrally located. But one thing that apartments definitely don't have in spades is space. Even a large apartment only has so much room. At some point, usually, a lot sooner than you would expect, that will simply no longer be enough. Of course, you can always rent portable storage containers Seattle on short notice as a temporary solution. But wouldn't it be better to learn how to maximize your apartment space so you don't run into issues in the first place?
Maximize your apartment space by reducing clutter
Here's a question for you: do you have too little space or too much stuff? The math is simple – the more stuff you have, the more space it takes up. So if you want more space in your apartment, all you need to do is get rid of some stuff.
Declutter and clean regularly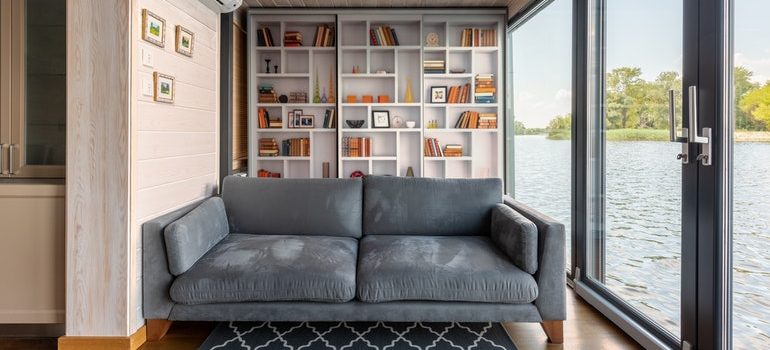 We accumulate a lot of stuff as we go through our lives. Some of it, we need. A lot of it, we don't. When you live in an apartment, all the things you don't need take up what little space you have. So if you want to free up some room, make sure to periodically go through your belongings and get rid of the ones you don't need. You don't have to throw them away – you can also put them in Bainbridge Island self storage, sell them, or donate them. The important thing is to get them out of the apartment.
Stay organized
Organization is the key to utilizing limited space well. Keep everything in its designated place and you won't have to deal with any mess that would take up unnecessary space. In order to maintain order like this, you may need to develop better habits. But the effort will be worth it: it's easier to never make a mess than to constantly have to clean it up.
Maximize your apartment space with creative storage solutions
Between your apartment and Seattle mini storage, you'll have enough space for all your things. But you'll need to utilize that space well if you want to make the most of it.
Use furniture for storage
With the increased rates of urban development, most people live in cities nowadays. That means you're not the only one looking to maximize space in an apartment. Furniture designers are well aware of this too, which is why they've come up with a creative solution – furniture that doubles as storage space.
The obvious examples are closets, shelves, and desks, all of which you're probably already making use of. But it goes beyond that. You can find beds with shelves, drawers, or storage compartments built-in. Similarly, there are hollow ottomans, sofas, and coffee tables that you can put stuff inside of. Not only does this give you more space in an apartment, but it also helps you stay organized. Not to mention, your new furniture will complete your interior design!
Utilize walls and think vertically
We are used to thinking about our rooms in horizontal terms – what is the surface of the floors, will our sprawling bed fit in between the walls, how many tables and chairs can we fit into one room. But this sometimes leads us to forget that we can use walls for storage too. Hanging cabinets and shelves can hold everything from dishware to books to clothes. But they're just the beginning. You can also turn to more creative solutions, such as hooks, railings, and hanging organizers. These will help you utilize all the space you have in your apartment.
Rent storage space
Sometimes, having too much stuff isn't the problem and you really just don't have enough space. Perhaps you've just bought your first piece of real estate or you had to downsize unexpectedly or you're renting and cannot make any major changes to the apartment. In such cases, decluttering and being creative may not be enough. Instead, you need a better solution: renting storage to get some extra space.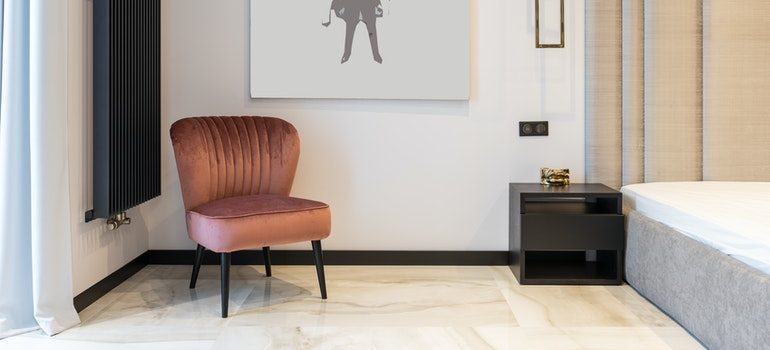 When you have Everett self storage at your disposal, you don't have to worry about overcrowding and cluttering your apartment. Simply go through all your belongings and set aside those you don't use very often. These might be special items like fine china, old but working electronics like the TV you have nowhere to put just yet, or seasonal belongings like winter clothes and sports equipment. Pack them up and put them in a storage container that will be kept safe at a secure facility. When you need them again, you can simply have the storage container delivered to you and emptied. It's a win-win scenario: you get to free up space in your apartment and keep all your belongings.
Maximize your apartment space with interior design tricks
Making the most of an apartment space is not just about practicality; it's also about appearances. So in addition to actually freeing up space, you can utilize a few tricks to make the place appear larger. Try these tips:
maximize (natural) light: incorporating daylight into your interior design is a great way to make the room look bigger, brighter, and fresher; large windows and see-through curtains are your friends in this
opt for an open floor plan with partitions: walls take up space just like all your belongings so it stands to reason that getting rid of a few will free up some room; use partitions to separate rooms instead
open up shelves and closets: using closets, cabinets, cupboards, and shelves without doors creates the illusion of extra space by removing a hard barrier from sight
use color wisely: light colors make rooms appear bigger but a pop of brightness, darkness, or even pattern will add depth to the space and make it seem even larger
be smart with decorations: decorations are a great way to make the apartment uniquely yours but don't go overboard; too many decorations will just turn into clutter
To truly maximize your apartment space, combine practical advice about storage space with interior design tips for aesthetics. That way, you get the best of both worlds!