How to merge households after marriage
Moving in with your spouse is an exciting process. However, it is also a process that requires compromise and some difficult choices. You will have to agree on just about everything in a new household, from home decor to divvying up chores. Then there's the question of what to do with all your items as you will have two households' worth of them. An easy way to deal with them is to rent a self storage Seattle solution but you should go through the decluttering process first. If you want to merge households after marriage in a harmonious way, there's some work to be done. This article will provide you with all the information you need to make that work easier.
How to merge households after marriage in harmony
Personal issues aside here's what you will want to do to merge the two households seamlessly:
Organize your belongings
Be mindful of the space you have
Settle on a home-style you both like
Update your finances
Consider a temporary storage solution
The most important thing is to approach the whole project with a calm demeanor. It is very easy to get sidetracked by getting into a simple argument. Those have the tendency to escalate wildly, and that is doing no one any favors. Instead, if you simply can't agree on what to do with all the duplicate items, simply utilize one of the Bainbridge Island self storage options for the time being. If there is no easy answer, it is sometimes best to "sleep on it" and revisit the issue later. Having more storage capacity helps greatly in that regard. But before you can store your items, you need to take inventory.
Taking inventory
The first thing you will want to do is go through all of your individual items. Chances are, you will have numerous duplicates that you can sell, donate, or give away. Once you have all the items listed, discuss the inventory. Try to be respectful of each other's wishes when doing so, even if some decisions and choices do not sound logical. Some items have an emotional value far greater than their price tag might indicate, after all. This is also the time to consider whether you need to be making new purchases
In case you simply have too many items to sort through easily, the best option is to find a place for them in the interim. Since you might be needing easy access to those items, the best choice is to rent a portable storage unit. You can perform a quick search for portable storage containers for rent nearby, or simply contact PortaBox Storage and we will help you out. Another great benefit of storing your items is that you may find it rather easy to let go of something once you figure out that it is actually possible to live without it.
Minding the space
The size of your home is a very important factor when it comes to which items to keep. Instead of arguing who has the comfiest couch, consider the rooms in your new home and see which is the better fit. The best thing about this approach is that there is less room for argument. Your home dictates what you can and cannot keep, and no one can get mad about that.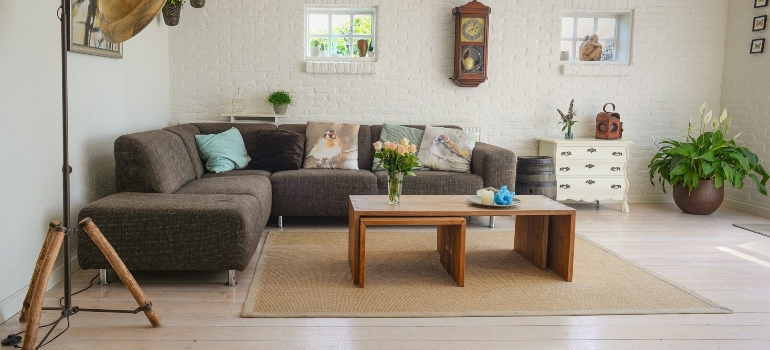 The best way to merge households after marriage is to figure out who is better at what, and then apply those skills. For example, you might be the one who has superior spatial awareness and your spouse might have better organizational skills. Two heads are always better than one, after all. Just make sure that you apply yourself to solving the problem and not get sidetracked.
Settling on a style for your new home
Your home needs to reflect both your and your spouse's style. Each personality needs room to shine, and that means finding a style that will be acceptable to both. For some people, this may mean eclectic decor, for others it may mean a fully modern smart home. In either case, you will want to spend some time looking at home design sites and see if there is any particular one that you both like.
Most likely, you will need to purchase some home decor throughout the process, meaning that you might need a Seattle mini storage solution for the time being. You will want all of your belongings out of the way when you are remodeling, after all. A portable storage unit is the best solution, as you retain the use of all your items.
Merge households after marriage seamlessly by updating your finances
Having a clear financial situation after marriage is very important. You will want to change beneficiaries on insurance policies, figure out how you will be filing taxes, update estate planning papers, and similar. If you are wondering about how long should you keep records, defer to IRS guidelines on keeping records. Some papers are safe to throw away but some you might want to hold on to for a while longer.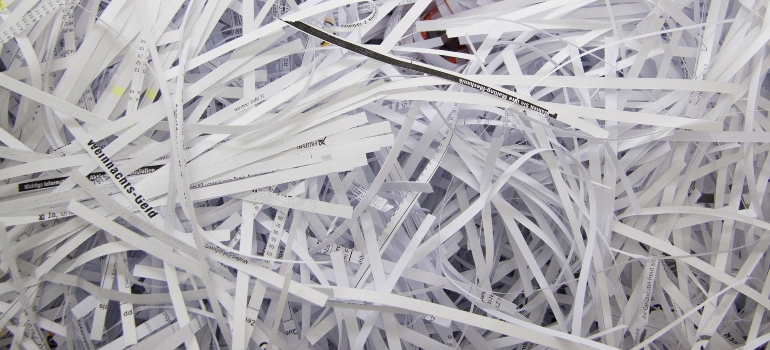 When dealing with any records and business files, you may want to consider scanning and shredding the documents. This has the potential to free up a lot of space in your home. Back the scans on a separate drive, as well as on cloud storage. It is also a good idea to destroy any papers that contain your personal information before you trash them.
A temporary storage solution can be the answer to many issues
The fact of the matter is that combining two households comes with a LOT of items. Unless you are moving into a much larger home, and even then, you will need to figure out what to do with them. By utilizing a temporary storage solution, you will have the chance to figure things out in a much more convenient manner. Having a portable storage container available will make life a little less stressful and will provide you with an easier way to merge households after marriage.