How to Move House Sustainably?
During the relocation process, many people decide to go for efficiency instead of sustainability. Being sustainable does take a little bit of effort, but it's really simple once you understand some basic principles. Everything we do can be done in a way that is more sustainable and better for us and the environment. Even the act of putting your possessions in a self storage Seattle unit can be done sustainably. Our team at PortaBox Storage will share with you our best tips and tricks on how to move house sustainably. By the end of it, you'll realize just how simple it really is!
Rent a truck to move house sustainably
If you plan on driving and transporting your things to your new home on your own, that will probably take a few trips to get it done. Cars are among the highest offenders when it comes to CO2 emissions. The more you drive, the more you will emit it. It doesn't seem like too big of a deal, but when you add up every time someone starts the car and gets driving, you could understand the significance of reducing just how much we use our cars. To move your house sustainably, our Bainbridge Island self storage experts recommend that you rent a truck. This way it will only require one trip to your new home to move everything there. There is no need to drive back and forth on several occasions when it can be done in one. The amount of CO2 emission will be much lower this way.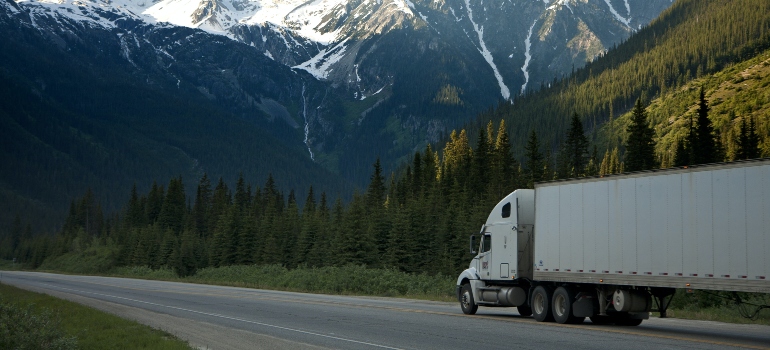 Prepare enough food in advance
One of the saddest things we do is waste food. An average American home wastes about $500 worth of food each year! You can only imagine how much food that really is. In the current state of affairs in the world, wasting food is really tragic. To avoid that, our Ballard self storage specialists advise that you prepare your food for the moving week in advance. The best way to go about it is to make meals you can later freeze. You'd only need to warm it up and eat it without any other distractions.
Furthermore, try to use only the ingredients you already have on hand. This will prevent you from buying too much food and ingredients, which can later go to waste. There's no need for that, so be sure to take some time and dedicate it to a meal-prep session.  
Declutter and get rid of things you don't really need
Another good tip on how to move house sustainably is to declutter. Many of us tend to hoard things we don't really need, thinking that at one point they will have a purpose. It's only later that we figure out we were wrong and we could've been better off without those items. Your excess possessions may take up your living space and make your home feel cramped.
Decluttering your home will not only help you with this but also move in a more sustainable fashion. The math is really simple. The fewer things you pack, the less time and fuel your move will require. Since not all trucks are the same size, you may find out that you can move using a smaller truck than you previously imagined. The smaller the truck, the smaller the CO2 emission!
If you also have a need for a short term storage Seattle unit, you could rent a smaller one. This will not only save you money, but a smaller unit needs a smaller amount of maintenance and power, especially if it's a climate-controlled one! You can see in this example how small changes can have many benefits. 
Don't use plastic in order to relocate your house sustainably
It's a fact that we simply can't get around plastic, but the goal is to use plastic as little as possible! Plastic is one of the biggest, if not the biggest, pollutants on the planet. It's impossible to recycle, so once it's discarded and thrown away it will serve no other purpose but pollute the environment. Ditch the bubble wrap and styrofoam beans! If you need to wrap some glass or other easily breakable items, use old fabrics, shirts, and towels. They will provide the necessary protection for your items, so there's no need to cling to plastic.
If you run out of old fabrics, use old newspapers. They are recyclable, so it's not a problem when you throw them away. Just make sure you put your recyclables in their proper containers! Moving house sustainably doesn't need to be complicated, all it takes is a little effort.
Don't just dump and throw away old appliances and furniture
There are many things we have absolutely no need for. Things like old and broken fridges, washing machines, dishwashers, lawnmowers, etc. There is no point in keeping them around at all, especially not if you are moving. The obvious decision is to get rid of them, but how? Fly-tipping, or illegal waste dumping, is a growing problem and concern. It is horrible for the environment and is very hard to clean up. What you should do is find a waste-removal company and have them do it for you. Not every company of that sort should be trusted! Be sure to check their credentials first. If they have all the necessary paperwork for this job, you're in the right hands. Since pollution is an ever-growing concern, you don't want to partake in it. That's why you should focus to move your home sustainably. 
The same thing goes for other unwanted items. Don't throw away your old clothes or other household items in the trash. Instead, see where you can donate excess things. Almost everything can find a new home if it isn't completely broken and torn. Clothes can be donated, old electronics like laptops sold for parts, etc. It's imperative that you move house sustainably in order to avoid contributing to the problem. For anything else you can't find a home for, store them in the best portable storage containers Seattle has to offer for the time being.