How to organize and store outgrown baby items
Because of how rapidly your kid outgrows their clothing, it's easy to fall behind on putting them away. Tossing them all into a closet and promising yourself you'll sort through them "someday" might be the easiest option. What we're about to tell you is wonderful news. Those baby garments that have outgrown their drawers or closets don't have to be lost forever. We're here to tell you all about how to organize and store outgrown baby items. In addition, once you have a reliable method set up, maintaining this order will need minimal maintenance.
Should you keep your child's old baby clothing for a future child?
If you want to have more children in the nearby future, you should absolutely keep your child's outgrown clothing. It's wasteful to get rid of perfectly nice baby clothes only to have to go out and buy more when you know you'll be having another child. So you should rather store those items with self storage Seattle or in your home.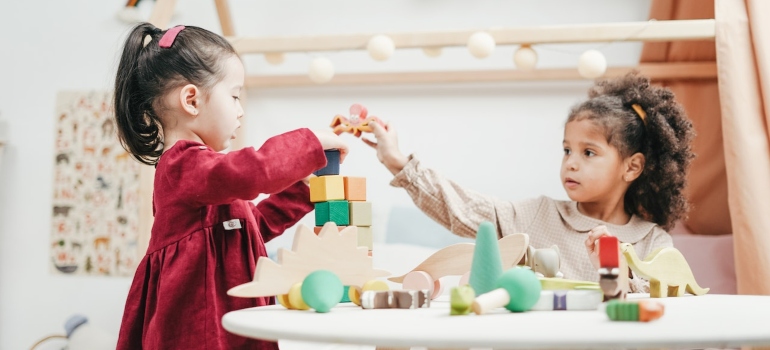 Babies frequently need to have their clothes changed because of accidents like drooling or spitting up. That's why it's so helpful to have so many spare garments on hand. The easiest way to keep all of your baby's clothing from one kid to the next is to have a designated space in your home with a suitable organizing system for keeping baby items. When you're ready to have another child, you can decide if it makes sense to keep those garments. It's possible that some of the garments don't fit properly or have strange buttons. Donate those items once your newborn has tried them on. Clothes that didn't work well on one baby may be perfect for the next since babies come in many shapes and sizes.
How to organize and store outgrown baby items in three simple steps
Babies often require a few sets of clothing, including pajamas, onesies, socks, and not as many shoes. And they usually have a lot of toys. People love to give baby clothes and toys as gifts, so we often wind up with far more than we need. Keep everything that's in good shape if you have the room. Items that are severely damaged, such as wrecked-up toys, worn-out shoes, and clothes with stains or tears, should be discarded. We assume you'll have a lot more toys to discard than clothing.
However, if the baby's clothes will be used just for lounging about the home, a few stains won't matter. Donate what you don't plan on keeping, or see if anyone in your personal network needs any of the items. It's important to give everything a good wash before putting it away for storage. Including toys. If you don't have that much space in the house, you can always store the things you don't need right now in mobile storage containers Seattle where they will be safe.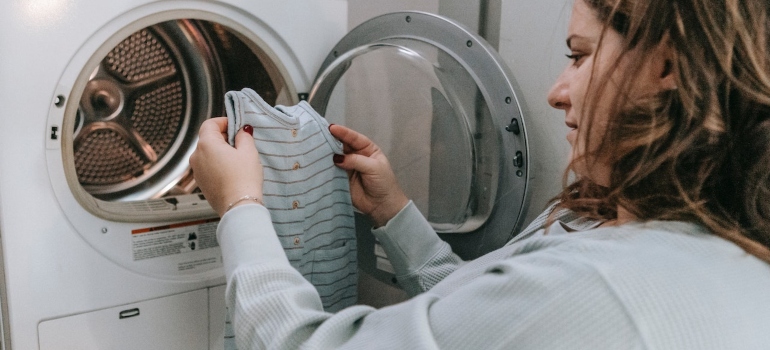 If you take the effort to prepare the boxes in advance, you will have a good start on creating an orderly storage system. As a result of your careful planning, you can easily accommodate any new additions to your house. The only thing left to do is to fill them when your other child or children outgrow them. Common age ranges for babies for clothing sizes are 0-3 months, 3-6 months, 6-9 months, 9-12 months, and 12-24 months. Even if the clothing is neatly folded, you should wash them again before giving them to the next baby. The garments should be folded to save space in the bag. If you want your clothing to smell better while they're in storage, include a dryer sheet.
1. Toys
The greatest container option for storing infant toys is diaper boxes. Plenty of toys may be stored in these boxes, and you can even label the lids with the garment sizes. They're easy to store in a stacked formation on the ground. Also, you may expect to go through a lot of diaper boxes (if using disposable diapers). As a result, you won't have any trouble finding or procuring the necessary boxes, and doing so won't cost you any more money.
Alternatively, you may use robust transparent plastic containers with lids. They are large enough to store many toys and they can also be stacked. You can keep your baby's old toys in under-bed storage bins that can be simply moved under a cot or your bed. If you don't want to throw away your child's toys, however, and you don't have enough storage room in the house, you can store them with Kenmore self-storage anytime you want.
2. Clothes
For convenient long-term storage of a big quantity of infant garments, nothing beats airtight space bags. When compared to other options, this one is the most space-efficient for archiving a baby's outgrown garments. For items in a single size range, one big bag should be plenty. Use a vacuum with a hose attachment to remove all of the air from the bag. As a result, the garments may be easily stowed away in a closet, beneath a bed, or on a shelf.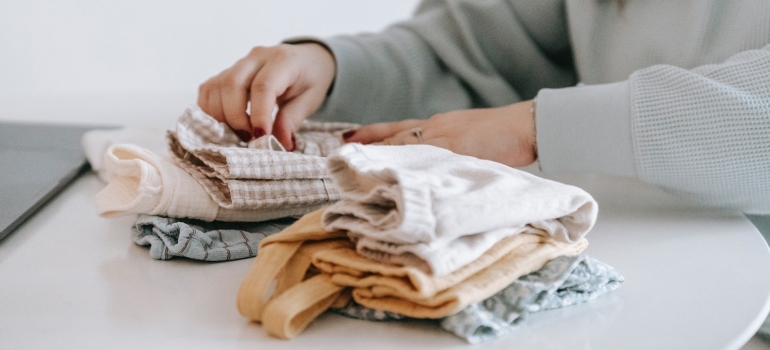 3. Shoes
A sock drawer organizer, which features several little square sections, is a good choice if you need to store baby shoes in a dresser drawer. One pair of baby shoes will fit snuggly in each slot, and they may be sorted conveniently by size or season. Just make sure you pair the little shoes together. If you want to keep your children's stuff and memorabilia somewhere safe and you don't have very much space in your closets, you can put them in Seattle mini storage so you don't clutter your closets.
In Summary
If you have a storage room in your house, it's a good idea to prepare for your future child and store outgrown baby items. Certain articles of clothing or toys might carry emotional significance. Maybe you had favorite clothing for your infant, and you wanted to remember it. Maybe your child will even remember some of his favorite old toys they had. That's why you'll feel so satisfied when you finally get to use these things for your next little bundle of joy. We hope that this piece has inspired some creative storage solutions for old baby items.