How to pack dishes and pots
Whether you are looking to declutter your kitchen, do some remodeling, store away seasonal items, or relocate your entire home, it can be challenging. And without the proper planning in place, it can be extra time-consuming and downright overwhelming. However, with a proper action plan, the necessary packing materials, and correct methods for the job, it can all go smoothly. That is why getting to know how to best approach tasks like packing kitchenware is well worth your valuable time. PortaBox Storage is pleased to offer you this simple guide on how best to pack dishes and pots.
Things you should always keep in mind
Hiring professional movers and packers is always an option available to you. However, if you opt for self-packing, it will serve you well to do your homework beforehand. Kitchenware can be fragile and that is why you need to be sure that it is packed properly as the professionals do. Using high-quality packing supplies like quality moving boxes and protective wrapping really can make all the difference.
When you are packing dishes, you should get the high-quality moving boxes that are not too large, since you want to be able to lift them easily and not accidentally overpack them. You could get a professional packing service, but if you are on a tight budget and have the time and ability, that is not a must. Once you have all the necessary packing materials, you can begin the packing process.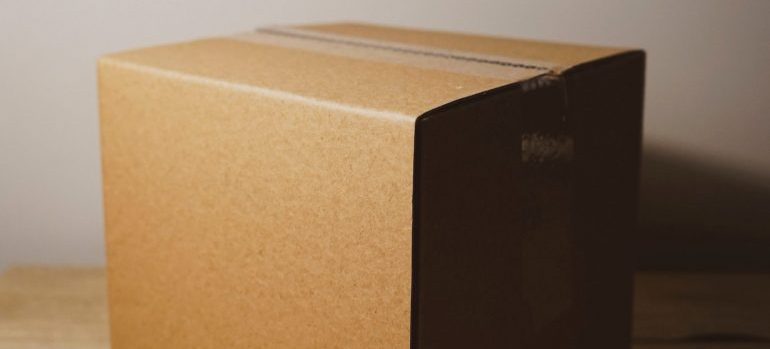 The packing materials you will need include:
Moving boxes of various sizes

Packing Tape

Packing paper

Bubble wrap

Packing peanuts

Duct tape

Markers
Even if you are doing your own packing for an upcoming move, hiring a professional moving company in Seattle is something worth considering. 
The step-by-step guide for you to pack dishes and pots
Once you've assembled all of the necessary high-quality packing supplies you can start the packing process. The first thing you must do is clean all of the items you want to pack. If you pack dishes that have not been washed and prepared for a move, you will probably have moldy kitchen supplies once you unpack. And mold can be really dangerous, so please don't ever move your dishes without cleaning them first. Once you've cleaned and dried all your dishes, start packing them right away. This way, you can be sure that they will be as good as new once you unpack them.
Cups and glasses
We recommend that you begin your kitchen packing process by tackling the most fragile items first. You will be well focused and the chance for accidents will be much lower. With the necessary supplies laid out and clean & dry cups and glasses, start packing using packing paper and to wrap and fill every glass and cup.
Once you are done, place some crumpled packing paper on the bottom of the box as padding, put your wrapped items inside and isolate them from one another with additional packing paper or packing peanuts. Surround the glasses and cups until they can't move around inside the box. You will pack jars and other like items the same way.
Then tape and label the box. In the event you need a short or long-term storage service to store your kitchen supplies we have great storage solutions to choose from.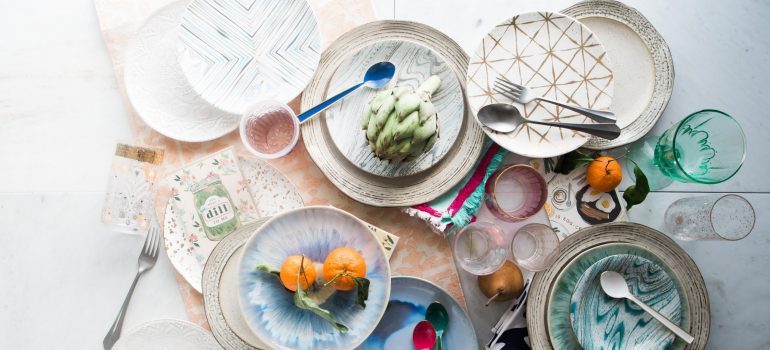 Plates
Once you are done with the cups and such, you can continue with packing the rest of the kitchenware. Plates are one of the items you should pack next. Begin by cleaning and drying them as well before you begin packing.
Start with a moving box that is just a little wider than the plates. Then place crumpled packing paper on the bottom. Wrap each plate individually and place it into the box vertically. Why? Because the plate has greater resilience vertically than if stacked horizontally on top of another plate. Then place the packing paper and some protective wrapping or bubble wrap before placing another plate vertically next to it. And keep repeating that until the box is filled. But remember – don't make the box too heavy to lift. Make sure to check the weight of the box from time to time. If necessary, prepare more than a single box. Once complete, make sure to label the boxes.
Pots
Once you start packing, you should make sure that your pots are packed as well. The best way to do it is to try to pack them inside one another and then put them in a moving box, with crumpled packing paper and/or packing peanuts surrounding them for cushioning. When packed properly (properly wrapped and positioned) with no possibility of movement or shifting, you won't have to worry about your pots getting dents and getting damaged.
In case you put a smaller pot inside of a bigger one, put packing peanuts inside as well so you can be sure that the smaller pot can't move around. Do this each time you put a smaller pot into a bigger one. Make sure you get enough moving boxes to not have to delay the packing process due to running out of them. Once you pack dishes and pots, the rest of the packing process becomes much simpler.
Flatware
These include forks, knives, spoons, and other kitchen utensils that you want to pack away. Given the different materials they can be made out of (metal, wood, silver, plastic, ceramics, etc.) it can be difficult to transport inside cardboard boxes. Therefore, you need to properly secure them beforehand by tightly wrapping them in packing paper before placing them in a box with crumpled paper at the bottom.
At this point, you can move on to the more resilient kitchen items requiring packing like cutting boards, baking sheets, etc., but you can easily pack such items in appropriately-sized boxes without risk of damage.