How to practice eco-friendly storage
The need for going green is present now more than ever. And we as people should do our best to look for eco-friendly solutions in our everyday lives, as it's the small changes that will make the biggest difference. And when it comes to the current condition of our planet, changes are definitely necessary. That's why we here at PortaBox Storage believe it's important to practice eco-friendly storage whenever possible.
The good news is that if you happen to be renting temporary storage Seattle, there are many small changes that you can make to keep the peace with nature. If the thought of eco-friendly storage sounds too far-fetched, you should know that it really isn't. Here are a couple of things to pay attention to once you decide to go green in your storage unit.
Practice eco-friendly storage by using recycled packing materials
The process of getting your items ready for Newcastle self storage is the first instance where you can make smarter choices. The first choice people usually have to make is whether to use cardboard boxes or plastic containers. We believe that you already know the answer, but it doesn't hurt to be reminded of it – always opt for cardboard boxes. Better yet, try to find biodegradable boxes that will be the healthiest option for our planet. However, if you have no way of supplying yourself with these boxes, then you can be smart about the way you acquire cardboard boxes.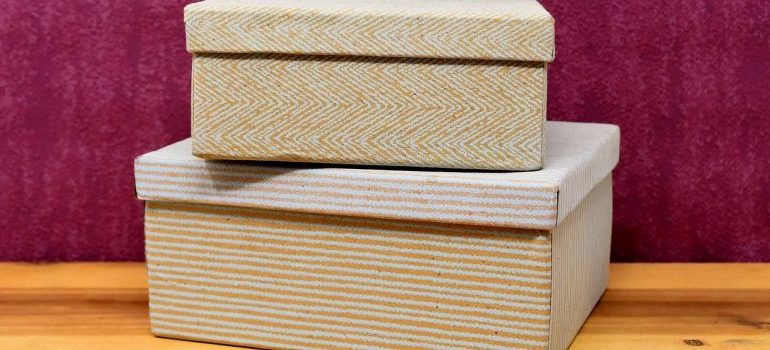 Look around your household. Have you relocated or performed a major renovation project on your home? Then you must have some cardboard boxes piled up somewhere in your home. Instead of buying new boxes and producing more waste, it's always better to use the ones that you already have. That is not only a great way to make your Redmond self storage unit more green – it's also a way to save money.
Bear in mind that cardboard boxes aren't the only way to be more eco-friendly when packing. There are many other materials and supplies that you will need to use when packing your items for storage. You really have to think outside of the box and try to find innovative solutions. Instead of buying loads of protective packing materials, you can always utilize old towels and linens, as well as old newspapers. Get crafty, as that's going to be necessary if you want to practice eco-friendly storage.
Invest in LED light bulbs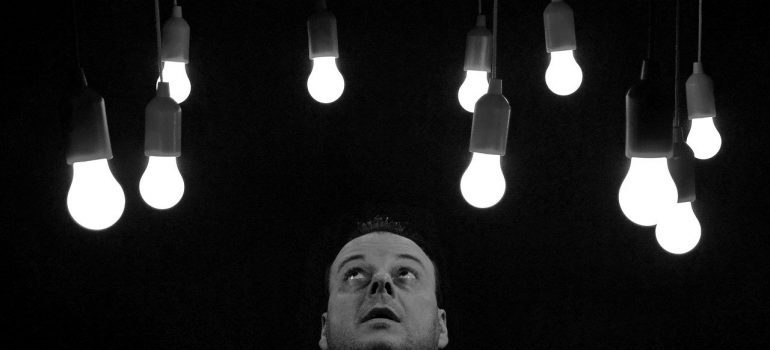 If you happen to be looking for the easiest and quite possibly the cheapest way to make your at-home storage unit (garage, attic, basement, etc.) more eco-friendly, then all you have to do is look into LED lighting. These days, many households in the States have realized the potential of LED light bulbs and are gladly using them on a day-to-day basis. These energy-saving light bulbs are an amazing way to show our planet some love as they lower energy consumption by as much as 90%.
Find a storage facility with temperature control
Good insulation inside your storage unit is going to be important for a couple of different reasons. If you live in an area that experiences extreme weather fluctuations, then you need to be very careful when looking for storage services in your area. The cold winter months will lower the temperature inside your unit. That will make you use more electricity in order to keep the optimal temperature. And if you don't do that, you risk letting in the mold inside your unit, which is one of the most damaging things for your items.
So in order to avoid spending more electricity (and more money), do your job at the very start right. Seek out a temperature-controlled storage facility, as that will prevent too much heat or cold from seeping into your storage container. This is the optimal way to practice eco-friendly storage while saving money and protecting your items all at the same time.
Don't waste time and resources on storing appliances you don't need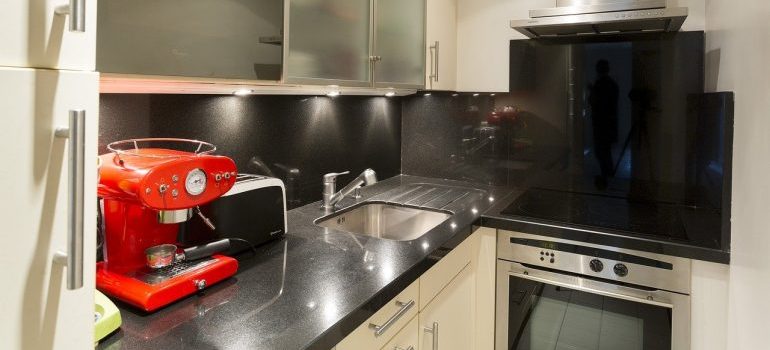 There are many different types of items that you could store in your unit. Likewise, there are many different types of residential and business storage solutions in Seattle. Some of them are designed for those people that have to store a large number of appliances that need to be plugged in and maintained. It's safe to say that many items working inside your storage unit for a prolonged period of time will result in a lot of wasted electricity, as well as a lot of money spent. That's why one of the most important decisions when renting a storage unit is deciding what you want to store. 
Of course, sometimes you can't bypass the fact that you have to store some appliances. That's when you need to take a realistic look into the situation. Decide which of your appliances have seen better days and which ones ought to be stored for future use.
Employ eco-friendly storage solutions at the very start of the process
It goes without saying that you can always turn your storage unit into a more eco-friendly space. But why should you spend your time fixing something when you can get it right at the very start? It's always a good idea to practice eco-friendly storage at the very start, from the moment you start packing your items for the unit. Bear in mind the fact that eco-friendly storage will not only be good for the environment – it will also be good for your bank account. Perhaps that can serve as a nice incentive for the future. And the best part of it all is the fact that it's easy to employ eco-friendly storage solutions. You just need to make a few changes.