How to prepare an essentials box when moving
Moving is always so stressful. So the last thing you'd want to happen is to need something after a long day of moving and not have it. That's why it's very important to prepare an essentials box when moving mindfully. Packing a box of essentials is not like packing boxes for storage when storing with Porta Box Storage. You can't just pack by size or category and be done with it. No, when packing essentials you really have to think long and hard before packing. Your box of essentials will be the first thing you open after arrival. Of course, you'll likely have access to most boxes, but digging through countless boxes after moving is probably not what you'd want to be doing. To help you, we'll give you some tips on packing your box of essentials so you can have a relaxing first night in your new home.
Keep in mind that essentials bag and essentials box are not the same thing
Once all your boxes are packed and ready for storing in self storage West Seattle, it's time to prepare for the actual move. And when preparing for a moving day, your moving day essentials bag and moving day box of essentials are stars of the show. But why would you need both of those? Well, there's a big difference between the two. Your bag of essentials is what you'll have with you at all times and it should contain everything a person might need during a move. Plus, your bag should contain everything you might need if something goes wrong.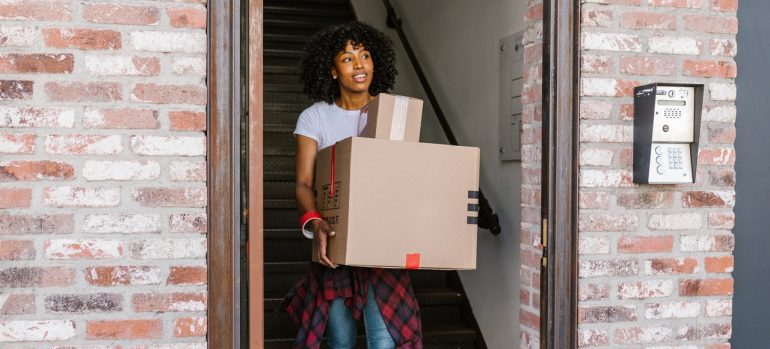 On the other hand, your box of essentials should contain everything you might need for a comfortable first night at home. You likely won't feel like unpacking immediately. So in order to feel comfortable, you should make sure to prepare a box of moving essentials that will allow you to spend a pleasant, stress-free evening after a long day of moving. However, you probably won't have access to this box during the actual move. It will likely be sealed, in a moving truck with all other boxes. But as soon as you get to your new place, this is the first box you should open. And that's why you should make sure to pack it well.
It takes time and effort to properly prepare an essentials box when moving
Before you start preparing your box of essentials, you should be aware of the fact that it might take some time and effort. So it's advisable to take some time off to create a moving checklist, as well as a list of things that will go into your moving day bag and your moving day box. That way you'll ensure that you're completely covered. We understand that finding time can be rather hard during a moving preparation. However, keep in mind that this is an integral part of moving. Sit down with a cup of coffee and truly focus on the task. Your future self will thank you.
Comfort begins with a well-rounded essentials box
Your essentials box is going to be your best friend during the first night at your new place. So once all your boxes are neatly tucked away in a portable storage Boise is offering, you'll be left with this box. At least for the time being. But what should this very special box contain? Keep in mind that some of your very important belongings will already be in your moving day bag. For example:
Keys
Cellphone
Cellphone charger
Planner
Moving schedule
Important documents
A change of clothes
Snacks
A bottle of water
Any medication you take regularly
And similar
These should all find a place in your moving day bag. Of course, that doesn't mean that you can't pack extra snacks or clothes in your essentials box. You actually should do that. However, very important documents and expensive electronics should be among the first things you pack in your moving day bag.
So what should your essentials box contain?
After the move, you'll likely be completely knackered. That means that you should pack your essentials bag in such a way that things are easy to access and that there's not too little or too much stuff in it. We strongly advise that you pack only what you need since you probably won't feel like digging through the essentials box. The most important things to pack are:
Bedsheets, pillows, and blankets to be able to sleep comfortably.
Toiletries so you can take a shower after a long day of moving.
Pajamas so you can sleep comfortably.
Comfortable change of clothes for post-moving activities such as unpacking.
A few dishes so you can eat and drink something.
Some easy-to-make food that won't compromise your other belongings in the box.
Electronics you plan on using the first night.
Of course, if there's anything extra you feel you might need, pack it. These are just the very basics everyone should pack when preparing their essentials box when moving. You should also make sure to pack the box in a way it makes sense. You can use pillows and blankets to pad fragile items. Take your time to figure out what works for you and your belongings. Just don't forget to pack anything important.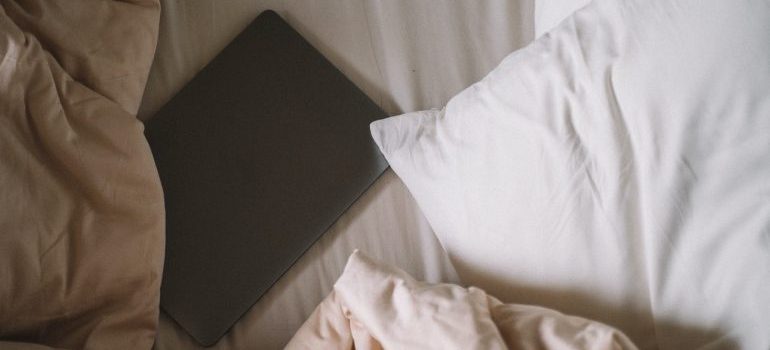 It's extremely important to pack your essentials box properly
Once you're done with finding movers and great on demand storage Seattle residents recommend, it's time to start packing your essentials box. By now it should be obvious why it's very important to prepare an essentials box when moving well. But keep in mind that what works for one person won't work for another. That's why you should stick to some basic guidelines but still try to figure out what would work for you and your current situation. And when you do, try to pack your box of essentials as diligently and as carefully as possible.